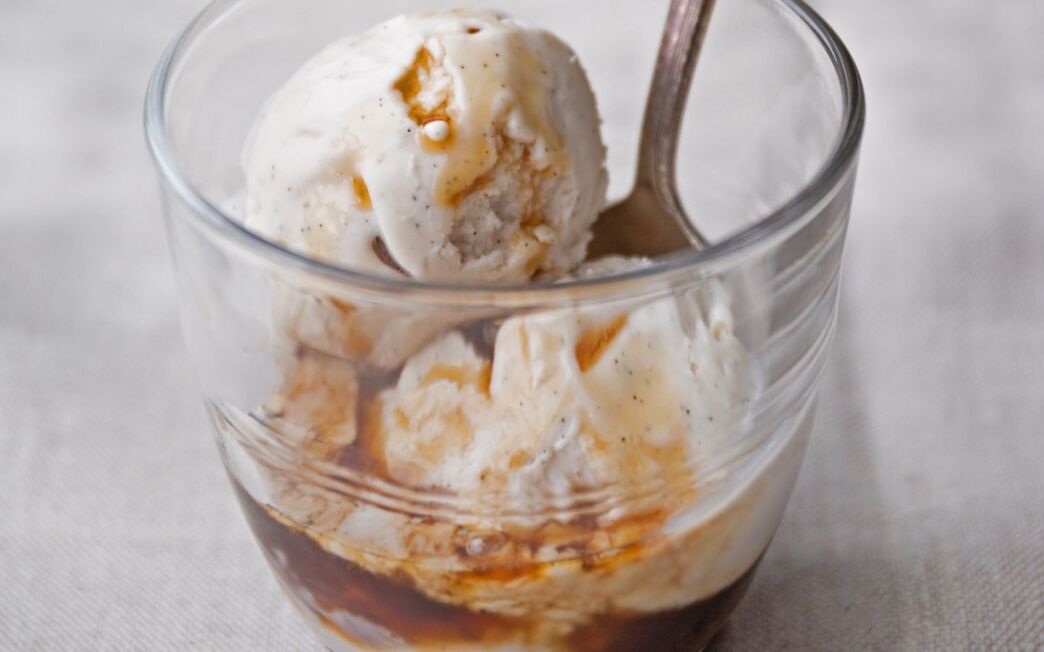 Print Recipe

Print Recipe
You may have had affogato — hot espresso poured over cold gelato — but have you ever tried chai-fogato? I love to make a dairy-free version using almond milk ice cream, which complements the spices in masala chai even better than regular ice cream does. This is a dessert (or an afternoon treat) you can serve at a moment's notice.
1
Combine the sugar and 1 1/3 cups water in a small saucepan and bring to a simmer over medium-high heat, stirring until the sugar dissolves. Once the syrup comes to a simmer, cook until reduced in volume to 1 cup, about 8 minutes. Remove from heat, add the tea bags and let steep for a few minutes. Discard the bags and transfer the chai syrup to a small pitcher.
2
Scoop the ice cream into four coffee cups. For ideal melting speed, tightly pack the scoop. Pour about 1/4 cup hot chai syrup over each mound of ice cream. Serve right away.
---
Get our new Cooking newsletter.
You may occasionally receive promotional content from the Los Angeles Times.