Grilled Ratatouille and Cheese Panini
Time
Total Preparation Time: 18 to 20 minutes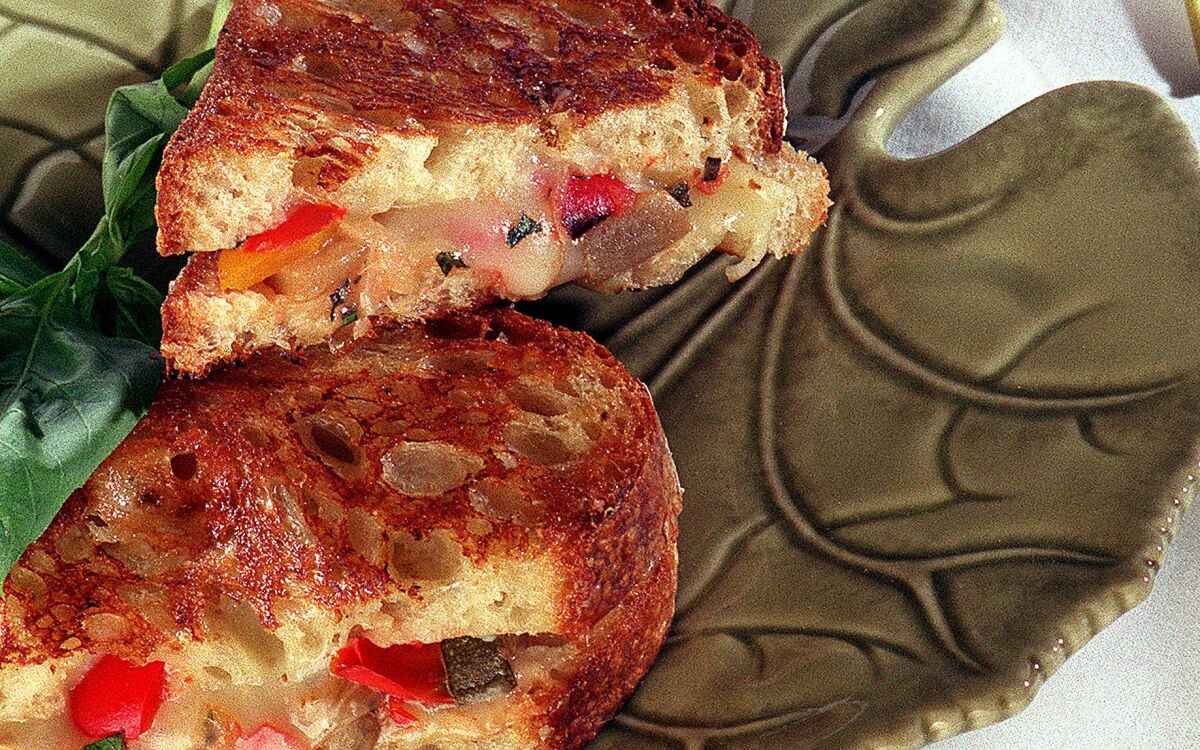 Print Recipe

Print Recipe
Ratatouille is the treasure of the fall harvest. This Provencal vegetable stew is remarkably alluring and versatile.
Its recipe is not etched in stone. You can double the zucchini if you have a lot of it, or if eggplant isn't a favorite, or vice versa. In fact, there's no end of possible variations. Just taste it as you go so that the seasoning and tomato content can be tweaked as needed.
Serve it as a side dish with meat, poultry or seafood, then use the leftovers to make other dishes: a ratatouille omelet, say, or polenta or baked potato topped with ratatouille, a ratatouille "caviar" spread, ratatouille topped with bruschetta or ratatouille casserole made with rice, cooked ground beef or lamb.
1
Spread butter on each slice of bread, 1 side only. Cover unbuttered side with 1/2 cheese. Top with Ratatouille, keeping it slightly away from edge of bread. Cover with remaining cheese. Close sandwich, buttered side up.
2
Place sandwich in skillet over medium-low heat. Cook, covered, until browned, about 4 minutes. Gently compress sandwich. Turn. Brown other side, covered, about 4 more minutes. Remove from heat. Let rest 10 minutes. Use serrated knife to cut in half. It's best when hot.
Leaving the ratatouille chunky makes the sandwich a little messy to eat but worth it. Any other melting cheese, such as Muenster, Jack or Chihuahua, can be substituted for the Fontina. Slow-cooking the panini yields the best results.
---
Get our new Cooking newsletter.
Your roundup of inspiring recipes and kitchen tricks.
You may occasionally receive promotional content from the Los Angeles Times.