Grilled watermelon with mint, lime, honey and yogurt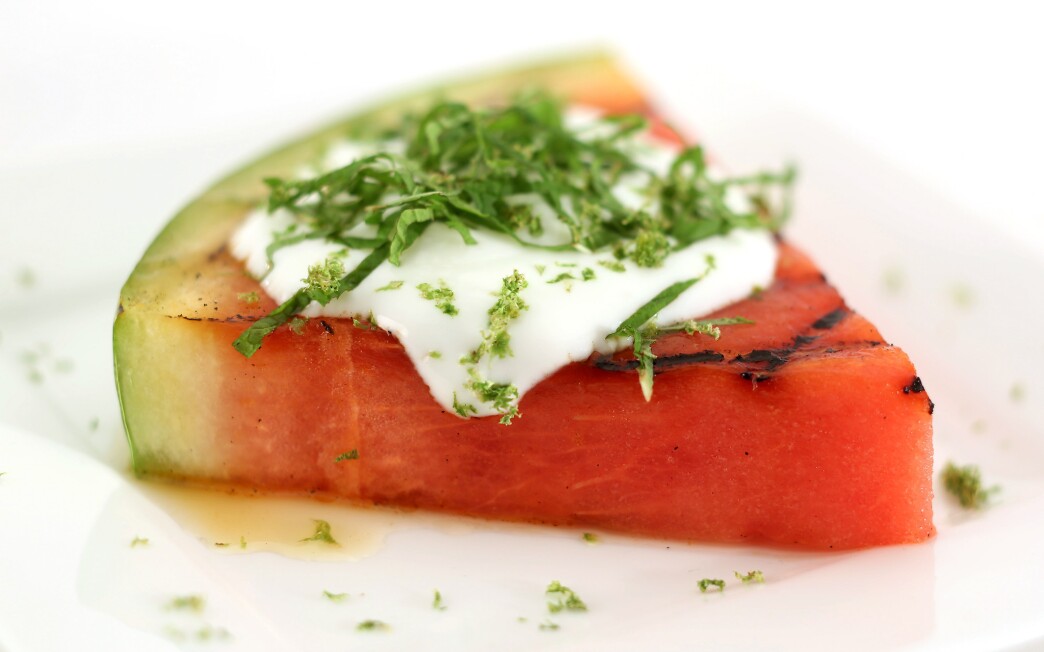 Print Recipe

Print Recipe
We grill burgers. We grill steaks. We grill chicken, fish, ribs and even vegetables. Maybe we've even gone so far as to grill some salad. Somehow, primal fire can improve everything, even our cooking skills. But what about dessert? Honey, do us all a favor and throw those poundcake slices on the grill already.
1
Heat a grill over medium high heat until hot. Brush each of the watermelon slices on both sides with olive oil. Grill the slices until barely softened with defined grill marks, about 2 minutes on each side. Remove from heat. Place 1 slice on each serving plate. Drizzle over a little lime juice and honey, then top with a dollop of yogurt. Sprinkle over a little lime zest and mint leaves. Serve immediately.
---
Get our new Cooking newsletter.
You may occasionally receive promotional content from the Los Angeles Times.