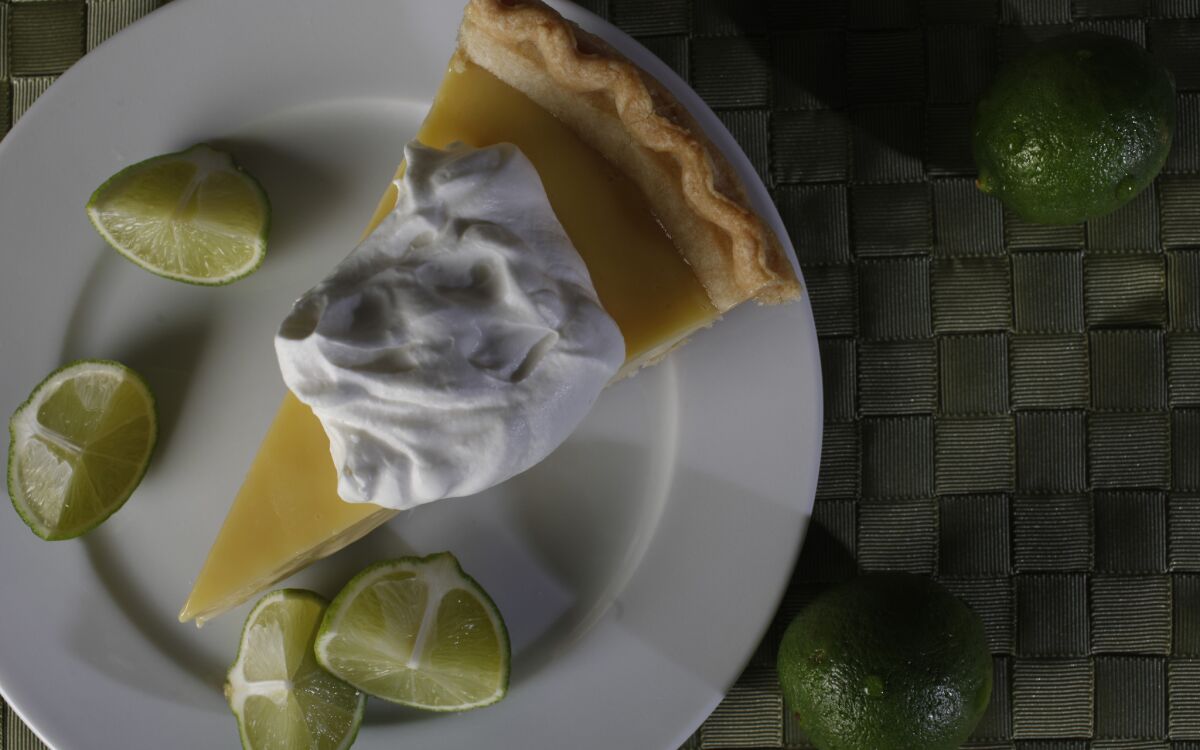 Print Recipe

Print Recipe
Dear SOS: Bob Heilman's Beachcomber Restaurant in Clearwater Beach, Fla., has the most exquisite Key lime pie I have ever eaten. It isn't heavy -- it is light but not airy like a mousse. The crust was not soggy on the bottom -- almost like it was just made. Do you think they'd share the recipe?
Tina Nelissen
Anaheim
Dear Tina: Heilman's was happy to share its recipe, which we've adapted.
1
Heat the oven to 350 degrees.
2
In a large bowl, whisk together the egg yolks and condensed milk until combined. Mix in the lime juice and zest until thoroughly combined. This makes a scant 3 cups of filling.
3
Pour the filling into the prepared pie shell and place the pie in the oven. Bake just until the filling is set and jiggles only slightly when tapped, 10 to 15 minutes. Remove from the heat and cool on a rack, then refrigerate the pie, uncovered, until completely set, preferably overnight.
4
Top as desired and serve.
Adapted from Bob Heilman's Beachcomber Restaurant in Clearwater, Fla.

The restaurant uses Eagle Brand condensed milk in the recipe and serves the pie topped with whipped cream, though meringue can be substituted. Make the pie using a prepared crust; the restaurant recommends a "short" pastry crust. As it says, "A graham cracker crust is inappropriate.".
---
Get our new Cooking newsletter.
Your roundup of inspiring recipes and kitchen tricks.
You may occasionally receive promotional content from the Los Angeles Times.