Lawry's Nutella chocolate espresso Kahlua mousse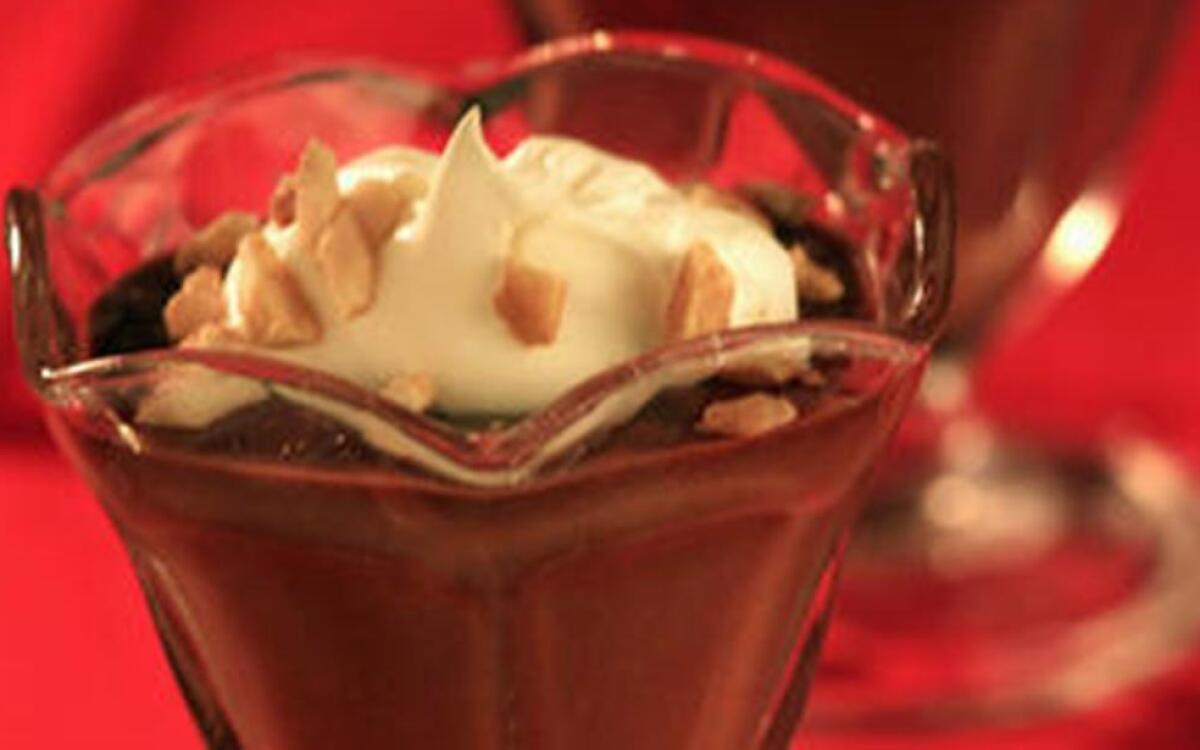 Print Recipe

Print Recipe
Dear SOS: I am a former California native, having lived in Pasadena for almost 47 years. Our family used to eat at the Lawry's establishments all of the time. I am trying to find a recipe for the Lawry's chocolate Kahlua mousse.
It was my family's favorite dessert, and we often ordered it on birthdays. Well, my 60th birthday is coming up on Aug. 19, and I would love to make this.
Mary K. Pullen
Everett, Wash.
Dear Mary: It's as if Lawry's took everyone's favorite flavors and combined them in an easy-to-make dessert, with chocolate, espresso and Kahlua liqueur folded into a mousse that comes together in only 15 minutes. I can't think of a better way to celebrate a birthday, or any holiday.
1
In a small bowl, stir the espresso powder into the heavy cream until dissolved.
2
In the bowl of a stand mixer, or in a large bowl, add the espresso mixture to the Nutella, then add the Kahlua. Mix with a whisk for 1 minute and scrape down the sides of the bowl. Continue beating until softly whipped. Spoon into a serving bowl or glasses and refrigerate for 2 hours.
3
Before serving, garnish with whipped cream and toasted nuts or peanut brittle.
Adapted from Lawry's Prime Rib.
---
Get our new Cooking newsletter.
Your roundup of inspiring recipes and kitchen tricks.
You may occasionally receive promotional content from the Los Angeles Times.