Palomino's tomato and feta relish
Yields
Makes about 3 cups relish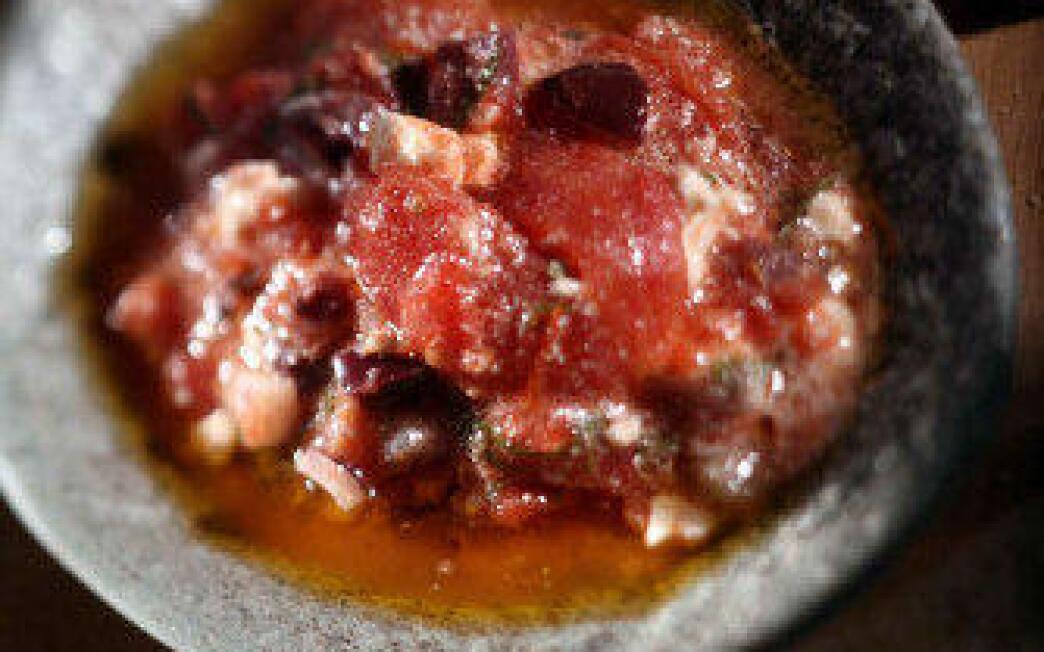 Print Recipe

Print Recipe
Dear SOS: The Palomino Restaurant has the yummiest tomato-basil-olive-feta-garlic topping for bread. Could you wrangle the recipe?
I have searched and Googled repeatedly.
Leslie Di Mattia
Sherman Oaks
Dear Leslie: Palomino was happy to share its recipe for this relish, which we've adapted.
1
In a large bowl, stir together the crushed tomatoes, olive oil, garlic, salt, basil, chopped olives, onion, feta and red wine vinegar. Cover and refrigerate overnight to give the flavors time to marry. Stir again and taste, adjusting the seasonings and flavorings, if desired, before serving. Serve with sliced ciabatta bread.
Adapted from Palomino Restaurant in Westwood. The recipe can be made using fresh tomatoes. Substitute a generous pound (about 7) of plum tomatoes, peeled, seeded and crushed with juice.
---
Get our new Cooking newsletter.
You may occasionally receive promotional content from the Los Angeles Times.