Ruby Blackburn Lambert's persimmon pudding
Yields
Makes 3 puddings, with 6 to 8 servings each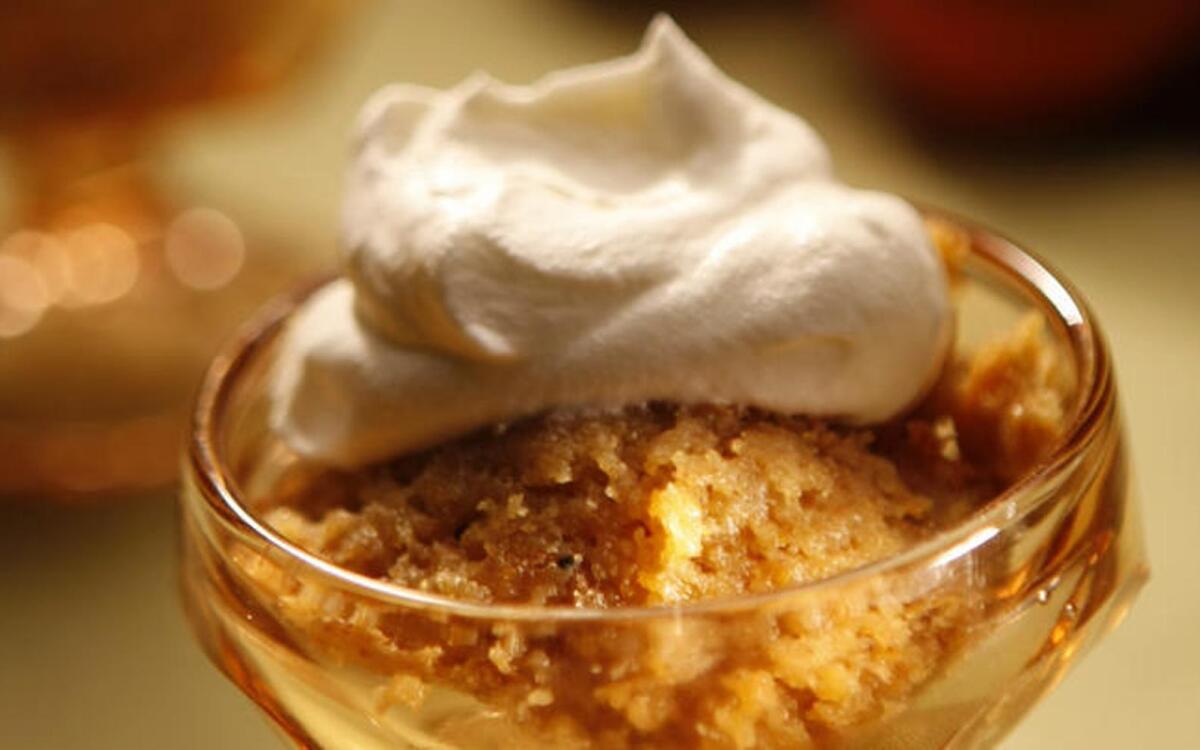 Print Recipe

Print Recipe
Food brings people together, just as much as a lack of it can tear them apart. What we cook, how we cook it and when we eat it says as much about ourselves as our body language and our choice of friends. How communities come together through food and the richness of the resulting culinary traditions is of particular interest to Davia Nelson and Nikki Silva, better known as National Public Radio's "Kitchen Sisters." Since 2004, the women have been searching for and chronicling cooking and eating rituals in unexpected, under-the-radar places across the country. The stories began airing in 2005 as "Hidden Kitchens" on NPR's "Morning Edition" and spawned an eponymous book.
Cornelia Lambert called the "Hidden Kitchens" hotline to share how her grandmother, Ruby, turned her legendary cooking into a local fundraiser for Habitat for Humanity. Ruby grew up in the early 1900s at the foot of the mountain in Carroll County in southern Virginia, where her parents had a huge vegetable garden and grew everything they ate. During the Depression, Ruby's family moved to the town of Mt. Airy, N.C., where they settled on the land where the family still lives. Mt. Airy was the inspiration for the town of Mayberry in "The Andy Griffith Show." Ruby later married Fred Lambert, who was, in fact, a very distant cousin of Andy Griffith's.
From the story: Kitchen Sisters explore obscure culinary worlds in 'Hidden Kitchens'
1
Heat oven to 325 degrees. Grease 3 standard loaf pans or pie dishes.
2
In the bowl of a stand mixer, or in a large bowl using an electric mixer, cream together the butter and sugar. Beat in the eggs, then the persimmons and milk. Beat in the flour, baking powder, salt, breadcrumbs and cinnamon. Divide the mixture evenly between the prepared dishes.
3
Bake the puddings until each has puffed, and a toothpick inserted in the center comes out clean, about 40 to 45 minutes; rotate each pudding halfway through baking for even coloring. (Pudding baked in a pie plate will take less time to bake because of the increased surface area.) The puddings will settle as they cool.
4
Serve hot from the oven topped with whipped cream, chopped pecans or -- better yet -- butter pecan ice cream.
---
Get our new Cooking newsletter.
Your roundup of inspiring recipes and kitchen tricks.
You may occasionally receive promotional content from the Los Angeles Times.