Shira Levy's no-bake nut balls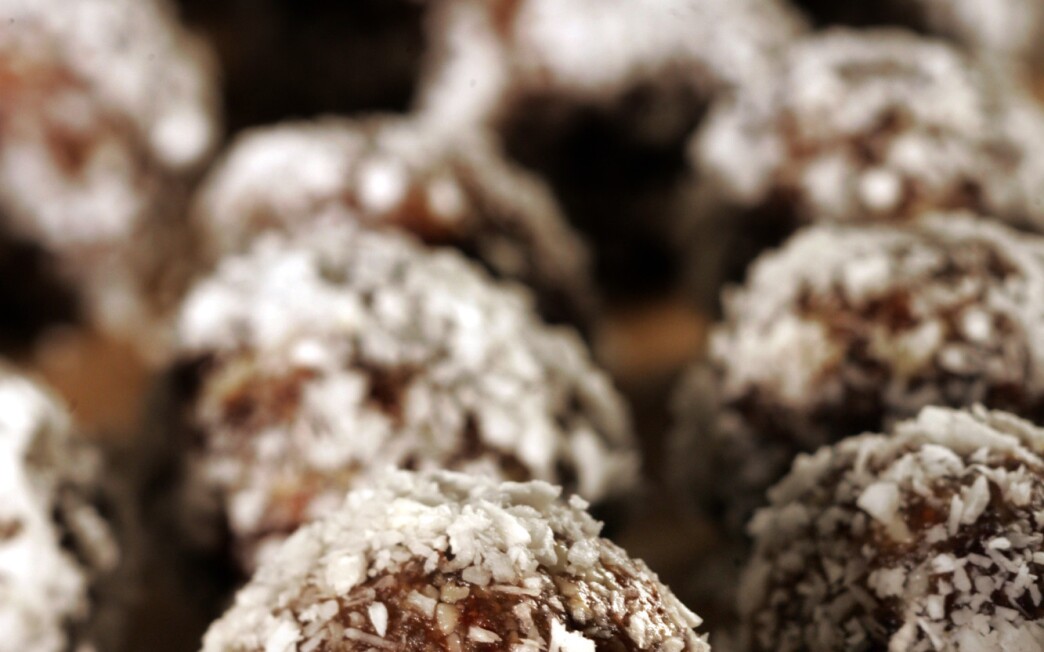 Print Recipe

Print Recipe
Shira Levy makes these nut balls for mishloach manot every Purim and often throughout the year.
To vary the recipe, you can add dried cranberries, a few drops of vanilla or rum extract, a tablespoon or more of carob or cocoa powder, or pecans, cashews, sunflower seeds, pumpkin seeds or sesame seeds to the mixture and then grind till uniform.
Use silicon decorative mini-ice-cube trays to create attractive shapes: Press the mixture into the trays, and put them in the freezer for at least an hour or two. They pop out easily once they are frozen.
From the story: At Purim, food is a blessing
1
In a food processor, chop the almonds and walnuts finely and then add the raisins and dates. Process till the mixture is uniform and sticky.
2
Using greased hands, roll the mixture into 30 (1-inch) balls and place on a large plate.
3
Pour the shredded coconut into another plate and roll the balls in it. Alternatively, the coconut may be incorporated into the nut ball mixture.
4
To serve the nut balls, pack in mini baking cup papers.
Get our new Cooking newsletter.
You may occasionally receive promotional content from the Los Angeles Times.