Prep basketball roundup: Dylan Andrews scores 25 points to help Windward win in Northern California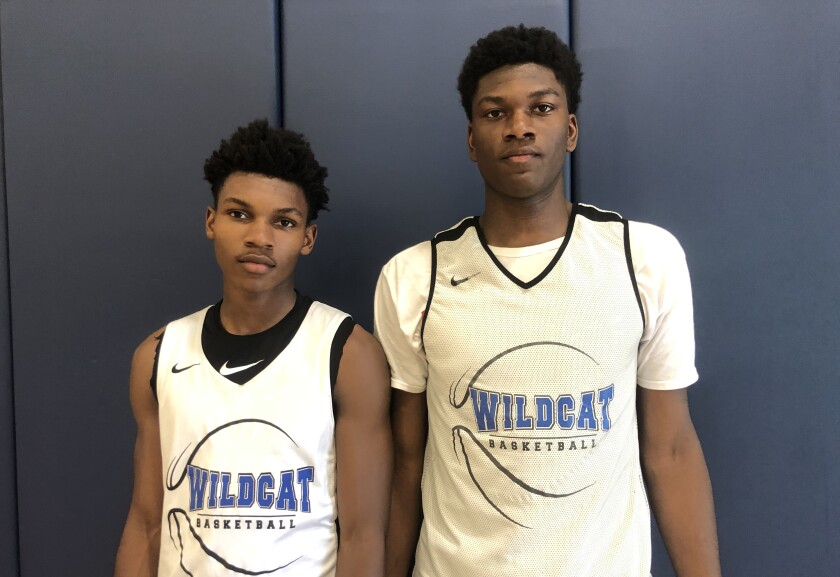 Windward is off to a 5-0 start in boys' basketball and living up to expectations.
Sophomore Dylan Andrews scored 25 points on Saturday night to help the Wildcats defeat Clovis West 67-62. Cole Anderson scored 38 points for Clovis West in the NorCal Tip-Off Classic.
No. 1 Sierra Canyon traveled to Texas and came away with a 66-63 win over Ducanville. BJ Boston had 24 points.
Chaminade won its own tournament championship by beating Mission League rival Crespi 72-68. Kenneth Simpson Jr. was unstoppable with 34 points. Freshman Mike Price had 21 points for Crespi.
Fairfax made its debut under new coach Reggie Morris Jr. and defeated Colony 63-40. Justin Gladney and Keith Dinwiddie each scored 13 points. Barry Wilds added 12 points.
In the championship game of the El Monte tournament, Renaissance defeated St. John Bosco 53-50. Koat Keat finished with 16 points. Lemaj Lewis led St. John Bosco with 15 points.
Sacramento Sheldon won the BattleZone tournament with an 87-56 win over Santa Clarita Christian.
Corona Centennial finished in third place in its tournament after a 70-62 win over Rancho Christian. Paris Dawson scored 19 points.
Kyle Brown scored 29 points in La Canada's 58-50 win over Knight.
Santa Margarita defeated San Juan Hills 63-58. Jack McCloskey and JP Tijanich each scored 17 points.
Valencia defeated Simi Valley 84-44. Jake Hlywiak made five threes and had 25 points. Noah Veluzat added 22 points.
Crenshaw defeated Savanna 94-30. KJ Bradley had 20 points and Justin Cornelius 16.
Mason Hooks scored 16 points in Harvard-Westlake's 79-47 win over Sylmar.
Santa Ana Mater Dei opened with an 85-25 win over San Marcos. Kentucky-bound Devin Askew scored 21 points.
Birmingham defeated Westlake 85-61. David Elliott led the Patriots with 22 points and Corey Cofield added 20 and James Nobles 17. Kyle MacLean had 19 points for Westlake.
University defeated Monroe 60-21. David Cheatom scored 20 points.
---
Get the latest on L.A.'s teams in the daily Sports Report newsletter.
You may occasionally receive promotional content from the Los Angeles Times.