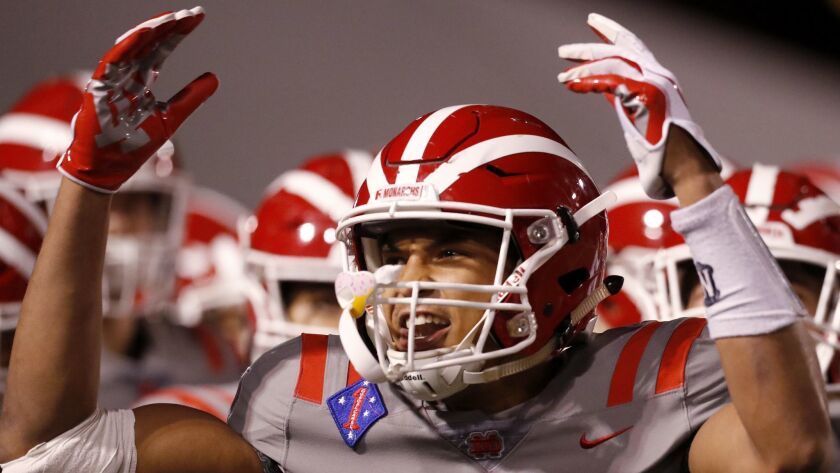 The NCAA has adjusted some of the guidelines used to determine when waivers should be granted to athletes who transfer between schools.
The adjustments approved by the Division I council Wednesday require schools requesting a waiver for an incoming transfer to provide more documentation to support a case.
The waiver process affects football and basketball players more often because those sports do not allow students to transfer without having to sit out a season at their new school. In most of the so-called Olympic sports, athletes are allowed to use a one-time exception to the so-called year-in-residence rule and play right away.
This latest change comes 14 months after a different directive prompted a spike in waiver requests. Since then, high-profile cases involving quarterbacks Shea Patterson of Michigan and Justin Fields of Ohio State were decided in favor of the players.
The NCAA's adjustments could have an immediate effect on next year's USC football roster. The Trojans earlier this month added two high-profile incoming freshman transfers in Santa Ana Mater Dei wide receiver Bru McCoy and Bellflower St. John Bosco cornerback Chris Steele.
McCoy, who is considered one of the top offensive players in the class of 2019, transferred back to USC from Texas after transferring from the Trojans to the Longhorns in January.
Steele, who was said to be among the top 50 high school seniors nationally, transferred to USC from Florida after spending the spring semester in Gainesville.
Both players are expected to request a waiver from the NCAA granting eligibility to play this fall. Steele is considered to be a more likely waiver candidate because his circumstances for leaving Florida were said to be related to his roommate being accused of sexual battery this spring.
If the players aren't approved for a waiver, they would not be eligible to play for USC until the 2020 season.
Times staff writer J. Brady McCollough contributed to this report.
---