His sons grew to be Dodgers after he invented substance now banned by MLB
You can hear the hecklers clearly at a high school baseball game. The fans are few, the loud ones fewer.
Erik Goeddel certainly could. He was a star pitcher, bound for UCLA and eventually the Dodgers, but he was not spared from a few choice letters hollered by kids who had done their homework on him.
"H-G-H! H-G-H!"
Nowhere had the debate over human growth hormone, and its abuse in baseball, raged with greater intensity than in the San Francisco Bay Area. Goeddel played at Bellarmine High in San Jose, 30 miles south of the BALCO laboratory at the root of baseball's drug scandal, 45 miles south of Barry Bonds' home ballpark in San Francisco.
In 2007, when Bonds set the all-time home run record amid the controversy over whether a steroid-inspired asterisk should be attached, Goeddel was in high school.
"H-G-H! H-G-H!"
For Goeddel, the chants hit home, as they were intended. His father, David, led the team that invented the synthetic version of human growth hormone.
David Goeddel is a world-renowned biotechnology pioneer, not that a 10-year-old would have thought of his father quite that way.
When he was a kid, Erik Goeddel regarded his father as a hard-working dad, the coach of his Cardinals team in the Hillsborough Little League, the scientist who welcomed his elementary school class to the lab for a field trip.
"Threw a banana in liquid nitrogen, dropped it on the ground, and it shattered," Erik said.
Shattered?
"Yeah," Erik said. "It was negative-300 degrees in there."
By that time, David Goeddel was running his own firm, after an unprecedented hit parade for Genentech, the Bay Area biotechnology company founded in 1976.
He was the first scientist hired by Genentech, and his first project was to make insulin for diabetics who could not make their own. At the time, the number of people diagnosed with diabetes was exploding.
Insulin was available but it had to be extracted from pigs or cows, so there was a chance a human body might reject it. Goeddel and his team, working 100-hour weeks and sometimes 24-hour days, beat the rest of the scientific world to the solution: isolating the insulin gene, inserting it into bacteria, and reproducing it.
"That was the first time human insulin became available," David Goeddel said.
As the revolution in genetic engineering rolled on, so did Goeddel and his team at Genentech: insulin in 1978, HGH in 1979, forms of the cancer-fighting drug interferon in 1980 and 1981, the clot-busting drug TPA in 1982.
"Usually, if a scientist is associated with one drug in their whole career, it's a big deal," he said. "We had a string of five in five years."
The drug that would affect the smallest number of people, by far, was HGH. In the human body, the pituitary gland produces HGH. The synthetic version is approved under law for use in rare and limited circumstances.
Bonds, Roger Clemens, Alex Rodriguez and Eric Gagne are among the baseball stars that reportedly used HGH. (Bonds has testified he never knowingly used performance-enhancing drugs; Clemens has testified he never used such drugs.)
The Mitchell Report, commissioned by Major League Baseball and published in 2007, linked more than four dozen players to HGH. The league and its players union did not agree to subject players to the blood tests that could detect HGH until the 2013 season.
It has not escaped David Goeddel's notice that most Americans learned of his synthetic HGH because of baseball players and other athletes abusing it.
"I'm sure that's the case," he said. "We knew the market was very small. We thought we could demonstrate the power of the technology.
"The technology that came out of the growth hormone work was used very effectively on interferon."
He is not particularly bothered by the HGH abuse in sport. He is not in favor of it, to be sure. But, when he thinks of HGH, the first image that comes to mind is not a baseball player with an outsized head, but a tiny girl in one of the clinical trials.
"She was going to be a pituitary dwarf," Goeddel said. "A few years later, she was the exact same size as her twin sister.
"You see that and you say, 'OK, my work did some good.'"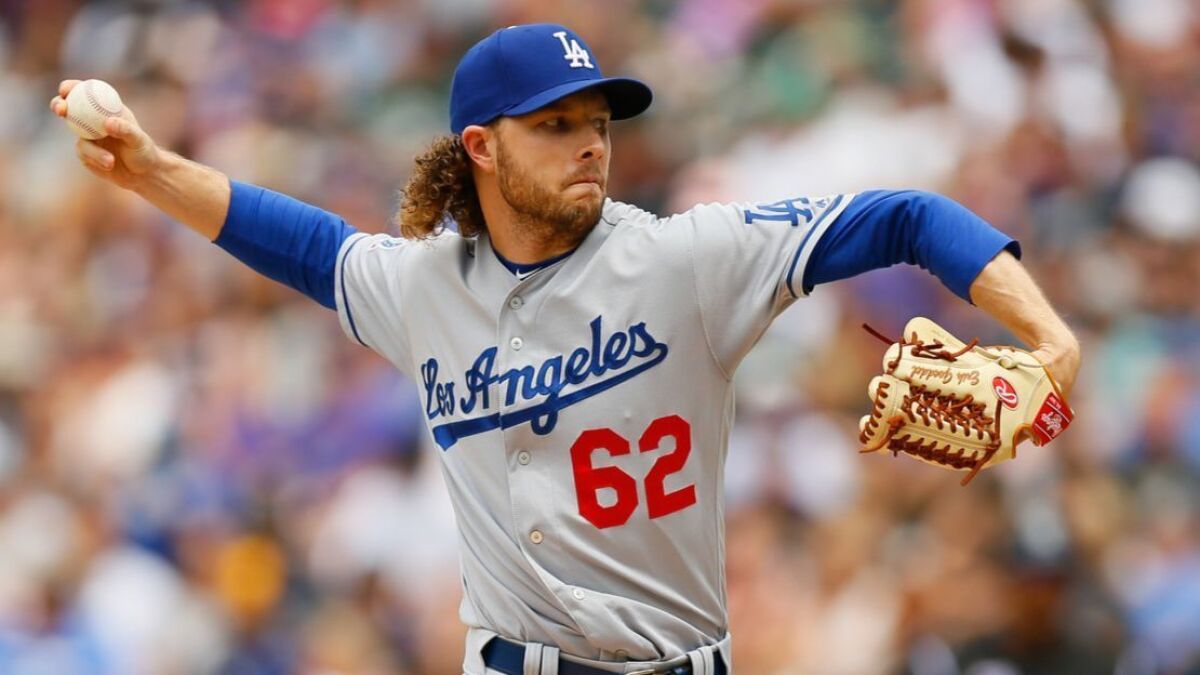 Baseball has not been the easiest of careers for David Goeddel's sons.
Erik is 29, in his ninth professional season, still in search of his first full season in the majors. Tyler is 25, a first-round pick of the Tampa Bay Rays out of high school, in his seventh pro season, an outfielder for the Dodgers' double-A farm team.
In a ruthless business where even the slightest edge can get a player to the majors, or keep him there, David Goeddel said he is not consumed by the thought that one of his sons might have been beaten out for a major league roster spot by someone using a substance he invented.
And, although those high school hecklers might have believed his father could whip up some HGH for him in the lab, Erik said he never seriously considered using HGH.
"That's probably the best part of sports: It measures you against everyone else," Erik said. "Your hard work and talent comes together. If you're not doing it the same way as everyone else, you can't really measure yourself."
This Father's Day will be a particularly happy one for the Goeddel family. Erik has not given up a run in his first 12 appearances with the Dodgers, the team for which his father rooted as a kid, in the San Diego County town of Poway.
"Long ago, before there were the Padres," said Goeddel, 67. "I listened to Vin Scully every day. So, 55 years later, to see my kids in that organization is pretty amazing."
His life's work is fairly amazing too. He has pledged $400,000 toward fellowships for students in biological sciences at UC San Diego, his alma mater.
In a world where baseball players are all too commonly portrayed as heroes, perspective can be found in the father of one of the Dodgers' pitchers.
"Dave is a hero," said Bill McGinnis, dean of biological sciences at UCSD. "He's made a huge difference in a lot of people's lives.
"Over the decades, I'm sure it's hundreds of millions."
Goeddel's sons might be asked for autographs. Then again, Goeddel said he has gotten that request too, from a diabetes patient.
"Hey," he was asked, "can you sign my insulin package?"
Follow Bill Shaikin on Twitter @BillShaikin
---
Get our high school sports newsletter
Prep Rally is devoted to the SoCal high school sports experience, bringing you scores, stories and a behind-the-scenes look at what makes prep sports so popular.
You may occasionally receive promotional content from the Los Angeles Times.