Horse racing industry fights for survival in wake of deaths and scrutiny
Trainer Bob Baffert was standing on the front stretch at Santa Anita Park doing an interview for a local television station while horses worked out in the background.
Baffert was selling a "good story" about one of his top horses, Roadster, who will be running in the Kentucky Derby on Saturday. He was trying to mitigate the public's reaction to 21 horses dying during either racing or training at Santa Anita since Dec. 26.
"They start interviewing me and I see this horse coming down the stretch," Baffert said. "She's tired and I'm thinking to myself, 'Pull that horse up' while I'm doing this interview."
But about the same time the horse crossed the finish line, she fell, and a horn sounded signaling an accident on the track.
"It was just awful. It was bad," Baffert said. "What can you say? There is nothing you can say."
Princess Lili B became the 22nd fatality on March 14, having broken both her front legs, all captured on television and replayed many times. On March 31, the third day the track reopened after being shut for racing for almost a month, Arms Runner became No. 23 when he went down on the dirt crossing of downhill turf course. That part of the track has since been shut down.
California racing is in crisis. The situation at Santa Anita has become a national rallying point for animal rights advocates. Other racing jurisdictions have proactively implemented horse safety rules to try to avoid the negative perception created by the deaths at Santa Anita.
California racing could be one general election away from extinction unless it can sell the public on the idea it is open to change.
"It is the biggest potential crisis that the industry has faced," said Chuck Winner, chairman of the California Horse Racing Board. "This has been the biggest public and political blowback that we've faced. It's gotten so much attention from the media, which is not to say it shouldn't have. People who are not normally paying attention are paying attention."
Sign up for our horse racing newsletter »
Since the latest fatality more than a month ago, Santa Anita has had a safety record that is almost as statistically unusual as the number of deaths. There have been 5,723 timed workouts without a catastrophic injury and 848 horses have gone to post on race day without a life-ending injury. Thousands more have galloped or exercised over the main or training tracks.
But when the next horse dies, it won't be the first in more than a month, it will be No. 24. The perception clock will not reset until Santa Anita's winter-spring meeting ends June 23.
"All it takes is another spate of fatal injuries for the issue to reemerge," said Alex Waldrop, president and chief executive of the National Thoroughbred Racing Assn. "This never goes away. It is part and parcel of this business and you have to understand that. It's why the vets, the horsemen, everyone involved have to pay attention on a daily basis, an hourly basis."
Other jurisdictions have been in similar situations. New York had spikes of fatalities at Aqueduct and Saratoga, which led to reforms in the state. Del Mar had a rash of deaths after new racing surfaces were installed. The damage to the sport then was fleeting, but this time it hasn't gone away.
The Los Angeles Times talked to more than a dozen people involved at a high level in racing who have been studying the fallout from Santa Anita. Some did not want to talk about what went wrong. Almost all of them thought California racing would eventually rebound from this crisis if a series of safety reforms are adopted.
If racing in California were to be abolished, it would most likely be by a ballot referendum. It would require around 635,000 valid signatures in order to make it on the ballot.
Recent polling by Quinnipiac College indicated that 19% of the people in California approved of horse racing and 20% disapproved of it. That 60% of the people in the state didn't care either way might be the reason a ballot initiative would fail.
Ken Miller, an associate professor of government at Claremont McKenna College, has studied and written extensively on California ballot initiatives. He said the start-up cost is significant.
"The proponent would have to pay several million to a signature-gathering firm and the going rate is about $6 a signature," Miller said. "Most don't get past the signature phase."
If you have a strong volunteer effort the costs can be much lower.
The lack of passion among a vast majority of people puts such a strategy in trouble, Miller believes, especially if the goal to abolish horse racing requires a "yes" vote.
"The success rate is that more lose than win," Miller said of ballot initiatives. "If it's a complicated issue, voters tend to vote 'no.' And support drops off if the 'no' side has a lot of money. All the studies show that big money is especially effective on the 'no' side."
Miller estimates that most big industries, such as horse racing, are willing to put up at least $50 million to defeat such a measure. The costs could go as high as $100 million because California is such an expensive media advertising market. A ballot initiative needs 50% plus one vote to pass.
Winner, the chairman of the CHRB whose personal business was managing ballot initiative campaigns, finds the threat real.
"It's a big worry for all of us," Winner said. "It's a big worry for a lot of people in racing. We are doing everything we possibly can do to make sure racing continues."
A specific cause of the breakdowns has not been determined and probably never will. Theories abound, the most prevalent being that rain compromised the racing surface, especially when the track was sealed to allow water to run off it.
Trainers privately complained that track management would try to pressure them into running their horses to build field size, which would benefit the mutuel handle. They were also discouraged from scratching a horse because of the track condition. Tim Ritvo, chief operating officer of the Stronach Group, has denied pressure was ever applied but did acknowledge that trainers were encouraged not to scratch a horse just because they didn't like their post position.
"In my view, it would have helped if [Santa Anita] would have taken some action sooner," Winner said. "When [president and chief executive] Belinda Stronach arrived, that's when the situation changed. Belinda made it very clear to everyone in management that the health and safety of horses was the first priority. Everybody got in line."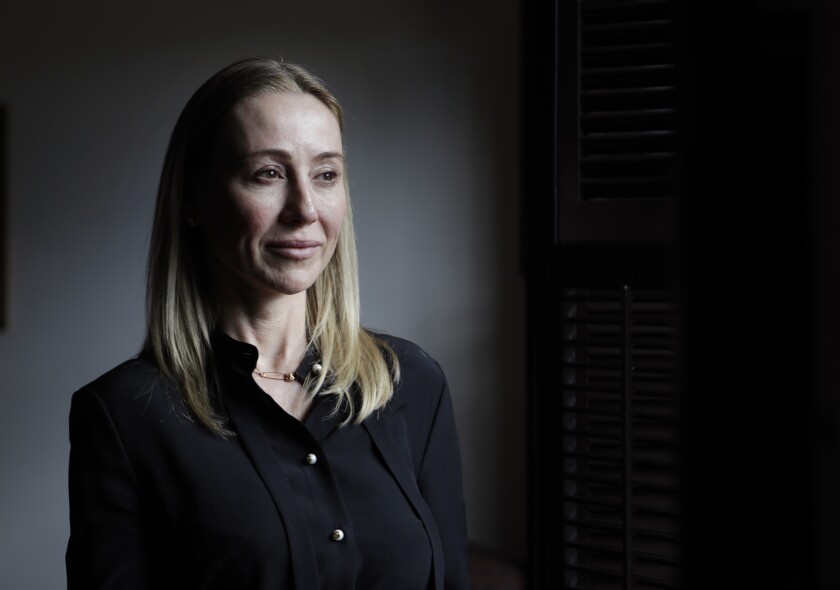 Stronach proposed a series of medication reforms that would reduce the amount of Lasix, which is banned throughout the world on race day, and eliminate its use in 2-year-olds starting next year. She also supported the elimination of the riding crop, or whip, except in cases of safety.
In a rare bit of cooperation, the Stronach Group, Churchill Downs Inc., the New York Racing Assn. and major independent tracks formed a coalition to implement nationwide medication reforms, mostly focused on Lasix.
"Even after we did come together and made a common announcement you still had voices that are opposed to everything that has been proposed," said Bill Carstanjen, chief executive at Churchill Downs Inc. "Across American society, people's views are changing constantly in respect to animal welfare and care.
"When Santa Anita happened, for us folks at Churchill Downs, it was a catalyst for us to say, 'Guys, this is evidence that there are changes going on in perception and we need to act.'"
Watching all this unfold, and not silently, have been animal rights groups such as People for the Ethical Treatment of Animals.
PETA has been pleased by the reforms put forward by the racing industry, but believes they do not go far enough.
"What's happened at Santa Anita has been huge," said Kathy Guillermo, senior vice president of PETA. "It's been more change than we've seen in a generation, but it's still doesn't go as far as we would like."
Guillermo said if all the reforms are implemented she wouldn't be in favor of a California ballot initiative.
"But I have some grave concerns," Guillermo said of the reforms. "I don't know that owners and trainers will go along with them long term. We're going to keep talking about this until reforms are codified. We've passed the time when people will forget. It's just a different public."
One other remedy that is being explored is federal legislation. House members Paul Tonko (D-N.Y.) and Andy Barr (R-Ky.) have proposed the Horseracing Integrity Act, which would, among other things, standardize medication rules throughout the country.
"Certainly the events [at Santa Anita] have reinforced the essential needs that our bill seeks to address," Tonko said. "The important lesson we can take away from these heartbreaking events is that the sport needs better protections and safeguards for the equine athletes and jockeys."
Tonko believes that because horses are often shipped across state lines, federal oversight is necessary.
"Change can be very difficult to accept," Tonko said. "This is about saving a sport that has had tremendously sound economic ripple effects. It has a history and culture that adds to the significance of places [such as Saratoga or Del Mar]. The sport is estimated to generate $26 billion in direct economic impact."
The bill also captures the fractured nature within the horse racing industry. The Stronach Group and NYRA support the legislation. Churchill Downs does not.
"They have eloquently described the problems, just as we have, but they've assumed a solution," Carstanjen said. "People do talk about the solutions, but it's harder to find consensus in Congress. … From our perspective we need to make change. But hoping the feds can run a state-regulated industry, we don't think that's a very good bet."
Saturday is the biggest day in horse racing, as all eyes turn to Louisville and the 145th running of the Kentucky Derby. At Santa Anita there will be 11 races, with a projected 91 horses going to post.
It will be the biggest day for Southern California racing until Del Mar opens July 17.
"It remains to be seen how many horses die at Del Mar," Guillermo said. "What we do will depend on that."
After all the reforms, she said, "the sport could be a smaller industry than it is right now. But, if they clean it up completely there is no reason it should die."
Click here (or type in this url: lat.ms/2wVt90g) to sign up for our free horse racing newsletter.
---
Get our high school sports newsletter
Prep Rally is devoted to the SoCal high school sports experience, bringing you scores, stories and a behind-the-scenes look at what makes prep sports so popular.
You may occasionally receive promotional content from the Los Angeles Times.