NBA Western Conference playoff preview: Predictions for the four first-round series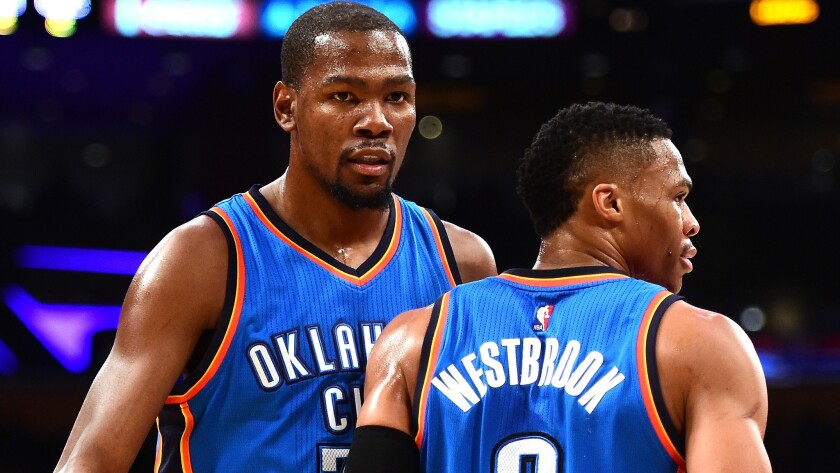 A series-by-series look at the NBA's Western Conference playoffs:
1. GOLDEN STATE
Record: 73-9 (home 39-2; road 34-7)
8. HOUSTON
Record: 41-41 (home 23-18, road 18-23)
Season series: Warriors 3-0.
Key stats: Golden State's 73-9 record is the best in NBA history. Houston gave up 106.4 points a game, the most of any of the 16 playoff teams.
Outlook: The rematch of last year's Western Conference finalists won't be much of a contest this time. Stephen Curry, Klay Thompson and Draymond Green were on a mission to get the best regular-season record in league history and now have turned their sights on winning back-to-back titles. Some wonder if the Warriors will lack energy after their historic chase, but they have pushed the boundaries all season and the playoffs won't slow them down. James Harden and Dwight Howard were a bad mix all season, looking nothing like the inside/outside combination many expected. Harden was second in the league in scoring (29.0), but his offense won't be enough for the defensively challenged Rockets.
Prediction: Warriors in four.
::
2. SAN ANTONIO
Record: 67-15 (home 40-1; road 27-14)
7. MEMPHIS
Record: 42-40 (home 26-15; road 16-25)
Season series: Spurs 4-0.
Key stats: The Spurs held teams to an NBA-low 92.9 points a game. The Grizzlies lost 10 of their final 11 games.
Outlook: The Spurs had an extraordinary season, but still were looking up at the Warriors. Kawhi Leonard has become the game's best two-way player and LaMarcus Aldridge has been a strong addition, giving San Antonio a pair of top-notch forwards. Tim Duncan, who turns 40 this month, is slowing down, but he still has been good on defense. The loss of center Marc Gasol (broken bone in right foot) and guard Mike Conley (Achilles) stopped the Grizzlies right in their tracks. Memphis still has Zach Randolph and Tony Allen from the old "Grindhouse" days, but that's not enough.
Prediction: Spurs in four.
::
3. OKLAHOMA CITY
Record: 55-27 (home 32-9; road 23-18)
6. DALLAS
Record: 42-40 (home 23-18; road 19-22)
Season series: Thunder 4-0.
Key stats: The Thunder were second in the NBA in scoring (110.2) and first in rebounding (48.6). The Mavericks were third in fewest turnovers (12.3).
Outlook: With offensive stalwarts Russell Westbrook and Kevin Durant, the Thunder can outscore just about any team. But the Thunder struggled in the fourth quarter after the All-Star break, going 3-12 in games when they were within five points in the last five minutes. Can Dirk Nowitzki, 37, still carry the load for the Mavericks? He'll need plenty of help from Wesley Matthews and Deron Williams.
Prediction: Thunder in five.
::
4. CLIPPERS
Record: 53-29 (home 29-12; road 24-17)
5. PORTLAND
Record: 44-38 (home 28-13; road 16-25)
Season series: Clippers 3-1.
Key stats: The Clippers were sixth in offensive efficiency (106.5) and the Trail Blazers were seventh (106.1).
Outlook: When will the Clippers get past the second round? They start that quest by having to get past Portland in the first round. Chris Paul, Blake Griffin, who missed 47 games with various injuries and a suspension, and DeAndre Jordan will once again be asked to lead the team. Although Portland lost four starters in the off-season, point guard Damian Lillard wasn't going to allow his team to miss the playoffs. Lillard got plenty of help from C.J. McCollum (20.8 points, 4.3 assists) as they became a formidable backcourt combination.
Prediction: Clippers in six.
Follow Broderick Turner on Twitter: @BA_Turner
---
Get our high school sports newsletter
Prep Rally is devoted to the SoCal high school sports experience, bringing you scores, stories and a behind-the-scenes look at what makes prep sports so popular.
You may occasionally receive promotional content from the Los Angeles Times.