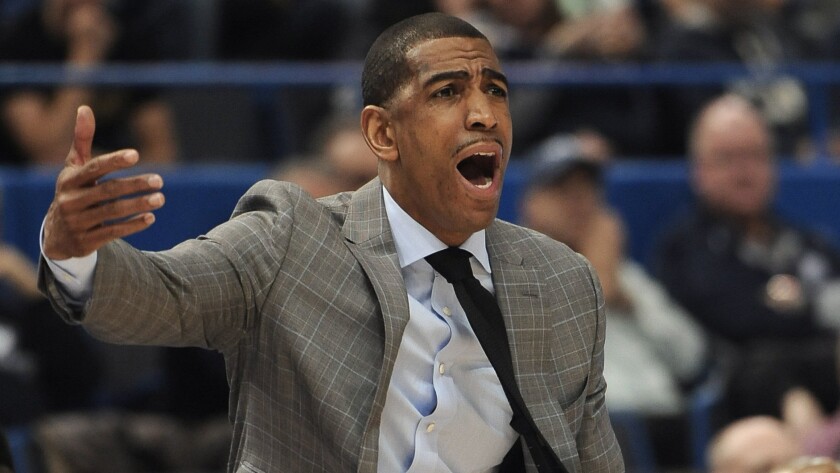 Scott Brooks' tenure as Oklahoma City Thunder coach could be on shaky ground, and it appears there's a possible successor waiting in the wings.
According to SportsNet New York, Connecticut Coach Kevin Ollie is considered a "serious" candidate for the job if the Thunder part ways with Brooks. Last week, Yahoo Sports reported the Thunder brass was evaluating whether to bring back Brooks for the final year of his contract.
Ollie, who played his final NBA season with the Thunder in 2009-10, has posted a 72-33 record with Connecticut since taking over as head coach from Jim Calhoun. He guided the Huskies to a national championship in 2014.
During team exit interviews Thursday, Brooks said he expects to remain with the Thunder next season.
"We haven't won a championship, but we've done a lot of things that have put us in that position," Brooks said. "We've had some unfortunate bad fortune going back to three years ago, so you never really know what this team can really be until it can stay healthy throughout the season and, most importantly, this part of the season."
Brooks also has the support of his best player, Kevin Durant.
"He made sure everybody was emotionally stable because we had a lot of guys in and out of the lineup and he kept everybody together," Durant said. "That's what your head coach is supposed to do. I can't really say nothing about it because he did his job. He kept us together."
The Associated Press contributed to this report.
---