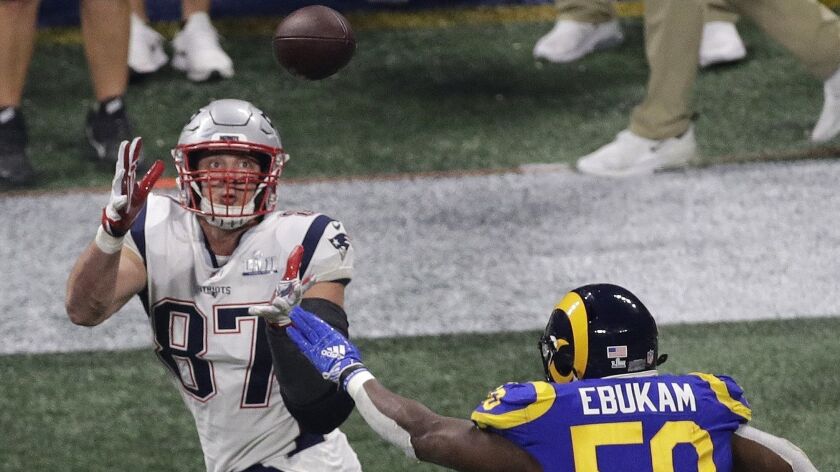 Rob Gronkowski had basically disappeared. He limped off in the first half following a four-yard catch and hadn't made an impact since.
He was saving his best for the fourth quarter.
Gronkowski had two catches for 47 yards, setting up a two-yard touchdown run by rookie Sony Michel that gave the Patriots a 10-3 lead with seven minutes remaining.
Gronkowski's first catch went for 18 yards after he faked like he was blocking and then leaked out and ran past a linebacker on the right side. Julian Edelman added to his reception and yardage totals with a 13-yard catch, giving him 10 catches for 141 yards.
The Patriots ran similar plays on three straight snaps, taking advantage of man coverage from the Rams. On the third, linebacker Cory Littleton was slow to adjust to the Patriots' formation before the snap after a defensive miscommunication. He didn't get set before trying to guard Gronkowski running up the seam on the left side.
Tom Brady fluttered a perfect pass over the top of Littleton before the safety could come across the formation and Gronkowski made a diving catch at the 2-yard line. Michel punched it in on the next play for the lead.
---