Breathtaking. Mysterious. Unexpected. And maybe too well loved.
That describes Phang Nga Bay, about 15 miles from Phuket, Thailand.
My name is Catharine Hamm, and I'm the travel editor for the Los Angeles Times. As the person who is charged with finding and evaluating content for the print and online editions of Travel, I struggle with whether to run articles about places that are overtouristed.
But when I saw Jeff Greenwald's piece on Phang Nga Bay, I felt comfortable running it, despite the fragility of the area.
Greenwald is the founder of Ethical Traveler, whose website describes itself as a "nonprofit organization seeking to use the economic clout of tourism to protect human rights and the environment." He lives that credo.
He's also an experienced traveler who understands the delicate balance between tourism and trampling. People love to visit Thailand, he said, and if they understand what's at risk in Phang Nga Bay, they're more apt to choose a responsible outfitter like John Gray, whom Greenwald called the "John Muir of Thailand." Gray is a conservationist and has dedicated his life to documenting and preserving this area.
Travelers "should know what's going on there, what the situation is and how they can be part of the solution rather than part of the problem," Greenwald said.
"It's not too late to save Phang Nga Bay and to love it as well."
It's a beautiful place and a beautiful read.
Closer to home, we venture to Palm Springs, where it's cool enough to enjoy the outdoors; to Coronado, where Christmas is in the air with a Southern California vibe; and to Las Vegas, for a behind-the-scenes look at the amazing conservatory in the Bellagio, which just put on its floral winter décor.
If you're traveling and using airport Wi-Fi, we tell you how to be safe, and we also have important information on a newish kind of insurance that could help you if you run into a situation like the unrest in Paris.
Need a lump of coal for that special someone? Read on. And to round out this bag of toys, there's an awesome airfare to Barcelona, Spain, for winter, where it is a little chilly and sometimes rainy … kind of like another place I know.
But don't let me rain on your parade. Remember that showers are merely an opportunity to visit museums, attend the theater and enjoy great meals. Bon appétit.
How to love Phang Nga Bay? Tenderly
Phang Nga Bay is like no other place. Ko, or islands, populate it, and when the tides are right, you can paddle through low tunnels into the center of some islands. Writer Jeff Greenwald brings that beauty into focus, including one man's struggles to preserve a place that speaks to the thrill of seeing unimagined beauty.
In the cool, cool, cool of the winter
And fall. Palm Springs shows off its best climatological self after summer, which makes a walk or a hike within reason. Brian E. Clark offers suggestions from easy to hard for a close-to-nature gambol in the Coachella Valley.
North pole vibe, SoCal climate
It may be chillier than usual this week, but it's no North Pole, where the high today was expected to be about 24 below zero with zero hours of sunlight, according to the Weather Network. So put on a jacket and brave the chill, because Coronado, which has a distinct North Pole vibe, awaits about 125 miles south of Los Angeles. Parka optional.
And on the seventh day ...
The Bellagio Conservatory is known for its floral displays, and in a town like Las Vegas, where anything seems possible, the change in "seasons" in the free attraction may seem seamless. It's not. It takes six days, Jay Jones writes, meticulous plans and attention to details such as hand-installing every single white carnation to make a polar bear's coat. It's sort of like a Rose Parade five times a year (the four seasons, plus Chinese New Year).
Free airport Wi-Fi? What's the prob? Plenty
Airport Wi-Fi is a great convenience, but in the contest between security and what's easy, easy usually wins. That could be a costly mistake, said Dror Liwer, who is chief security officer for Coronet, a cyber security firm that recently assessed the security threat at 45 airports. Some, including San Diego and Orange County's John Wayne, are especially vulnerable. Find out how to stay safe (apart from never logging on).
A new way to protect your travel investment
The Paris protests caught many travelers off guard, and as Mary Forgione began to look at ways travelers could have been helped, she learned about a newish travel insurance product called interrupt for any reason. It's like cancel for any reason, which allows you to cancel your trip before it's even started, but it doesn't involve having to produce documentation. It also doesn't completely pay you back. Still, worth considering, especially given the constraints of nonmedical evacuation insurance.
Duck!
That's just one of a dozen ways to celebrate the holidays in Las Vegas. Mott 32 at the Palazzo serves an applewood-smoked Peking duck. Find other unusual ways to celebrate the season, including buying a lump of coal — but not just any coal, Jay Jones writes.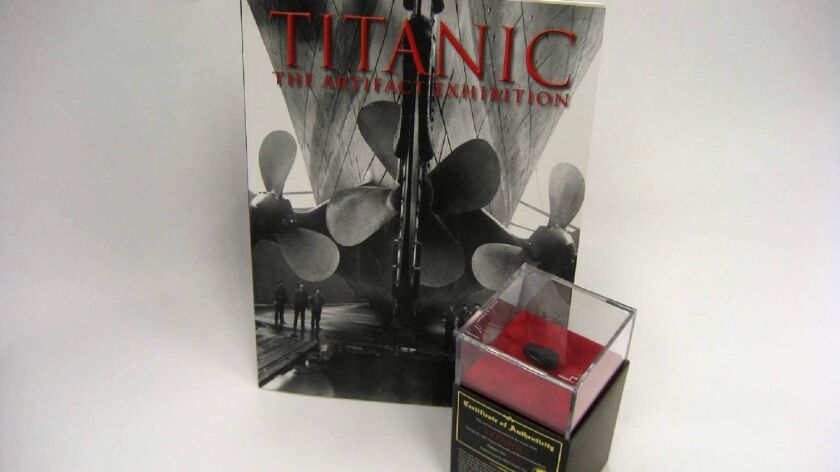 Viva España, even, or especially, in winter
We keep a pretty close eye on airfares, especially in this time of unstable fuel prices, but this one was eye-poppingly good: $396 round-trip to Barcelona, Spain.
What we're reading
Stuart Emmrich of the New York Times asked Tony-winning actress-singer Patti LuPone about her travel habits. Asked about her favorite hotels, she chose the Peninsula in Hong Kong and a hotel in Orange County. Find out which one in "From Broadway to the Open Road."
I got a warm glow all over reading Audrey Bruno's Afar article on winter drinks that will warm you, including a hot buttered rum and a feuerzangenbowle, which I'd like to order to see whether I could pronounce it. You probably can't waltz into a bar and order it — it's associated with holidays — but a chance to see its flaming sugar cone melting into the drink would be worth searching out.
To read about something we read, check out the L.A. Times article by Meg James on Sunset magazine, which is neither completely travel nor fully lifestyle but a Western-focused amalgam of both. But it is troubled. Its history is fascinating, its prospects uncertain.
What readers are saying
In last week's newsletter, we explained how Cleveland ended up in Christopher Reynolds' "Sites and Sounds" series. Some of his choices — those iconic performance halls — were not unexpected, including New York's Carnegie Hall and San Francisco's Fillmore. Others were. Who, for instance, goes to Cleveland in winter? Possibly you, because you love the Cleveland Orchestra.
After that article, reader Bob Bennett of Huntington Beach wrote to let us know about one of his favorite musical spots: the Mississippi Delta. He had just spent time there.
"Go for a three-day weekend when Clarksdale has their almost monthly festivals," he wrote. "We saw blues on the streets and in the clubs nonstop for the whole weekend. The town is right out of 'The Last Picture Show.' One club has no roof. Red's [Blues Club], the ultimate juke joint, is being held up by tarps. Never heard of any of the musicians and all were great. There's a good blues museum, and excellent food. Easiest way to get there is driving 75 miles from Memphis."
Tell us more
You can get the accumulated wisdom of a boatload of writers and readers by subscribing to this newsletter. To subscribe to this and other L.A. Times newsletters, go to membership.latimes.com/newsletters, If you have questions, comments or complaints — about this newsletter, the weather or how you can't find just the right gift — please send them to travel@latimes.com.
End paper
Scott Fritz, a first-time contributor to the Travel section, has written a story for this Sunday on dog sledding in Swedish Lapland. Readers wonder occasionally why we include such stories; what are the chances anyone will go? In my case, pretty slim, having had my fill of cold in five years in upstate New York.
But it does remind me that people fulfill their dreams in all sorts of ways — Fritz was inspired by Jack London's "Call of the Wild" — and how lucky we are to be them or to know them or, in this case, to read about them. It also reminds me that there are many places yet to travel, many adventures to be had, many dreams to be fulfilled. That is the promise of travel and perhaps explains why we love it so.
Wherever you are, remember to travel safely and well and know that we will be here to welcome you home.
---