Newsletter: Escapes: Here's how to get beneath the surface of San Diego
We call it a swarm. It's when those who work on the Travel section all go to the same destination, usually one that's well known to readers, and try to ferret out some of the lesser-known places that add snap to a getaway.
My name is Catharine Hamm, and besides being travel editor for the Los Angeles Times, I participated in the San Diego swarm, along with staffers Anne Harnagel, Mary Forgione, Calvin Alagot and, to a slightly lesser extent, Christopher Reynolds. (Reynolds does the heavy lifting of much of our travel coverage, but we asked him to serve more in an advisory capacity because he's a San Diego native and he's there frequently. But he still contributed items. You just can't stop a machine.)
We've done these adventures in the past — San Francisco, Santa Barbara and Las Vegas — and we usually start with this premise: If it's a well-known destination, as all of these are, can you get below the surface and highlight places (or an aspect of a place) that are worth seeing but don't get all the attention they deserve?
The additional challenge: Can you do it in two weekend days, staying in at least two hotels you can recommend and eating at three or four good places that visitors might otherwise miss? Can you also ignore the weather (which was a factor for several of us) and can you document what you find photographically?
We staggered to the finish line, and the result is our guide to San Diego.
Meanwhile, various transportation problems are swirling around us, including the grounding of the Boeing 737 Max and labor issues creating slowdowns for the Eurostar in France.
Other news affects travelers as well: the announcement about new paperwork you'll have to complete to visit some European countries starting in 2021 and the availability to out-of-staters of medical marijuana in Hawaii.
For the dreamers among us, we write about a $200,000 splurge in Las Vegas, Ireland in the off-season, a deal at Disneyland and news about travel bargains at the Los Angeles Times Festival of Books.
It's a little something for everyone.
A closer look at San Diego
When you're the only one writing a travel article, you don't get to concentrate on just those things that reflect your passion, but when it's a group effort, you do. That's why Mary Forgione focused on outdoors events, Anne Harnagel on smaller shops and museums, Calvin Alagot on photography and parks (oh, and tacos) and I on missions and mansions. The result is a different kind of guide to a city that's a favorite for travelers.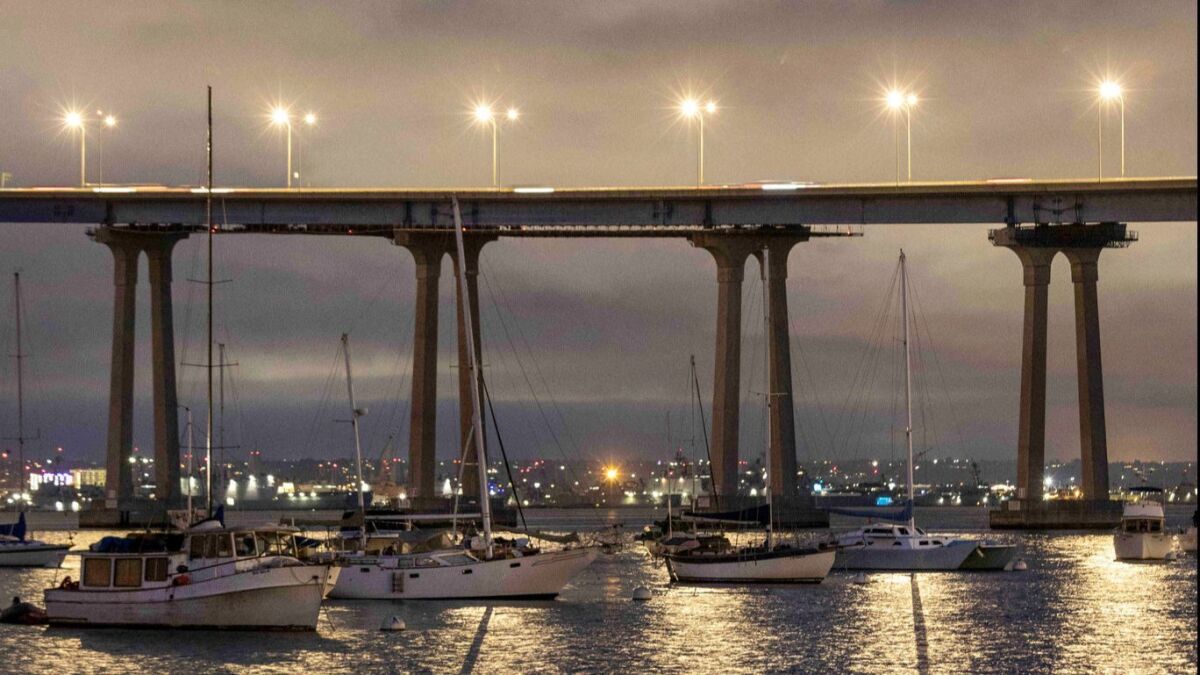 Raise a glass to San Diego in San Diego
Craft beer and wines continue to be a big, fun part of an ever-growing scene in the San Diego area, Irene Lechowitzky writes in a companion piece to our San Diego guide. Here are some of the newest places to enjoy drink and food.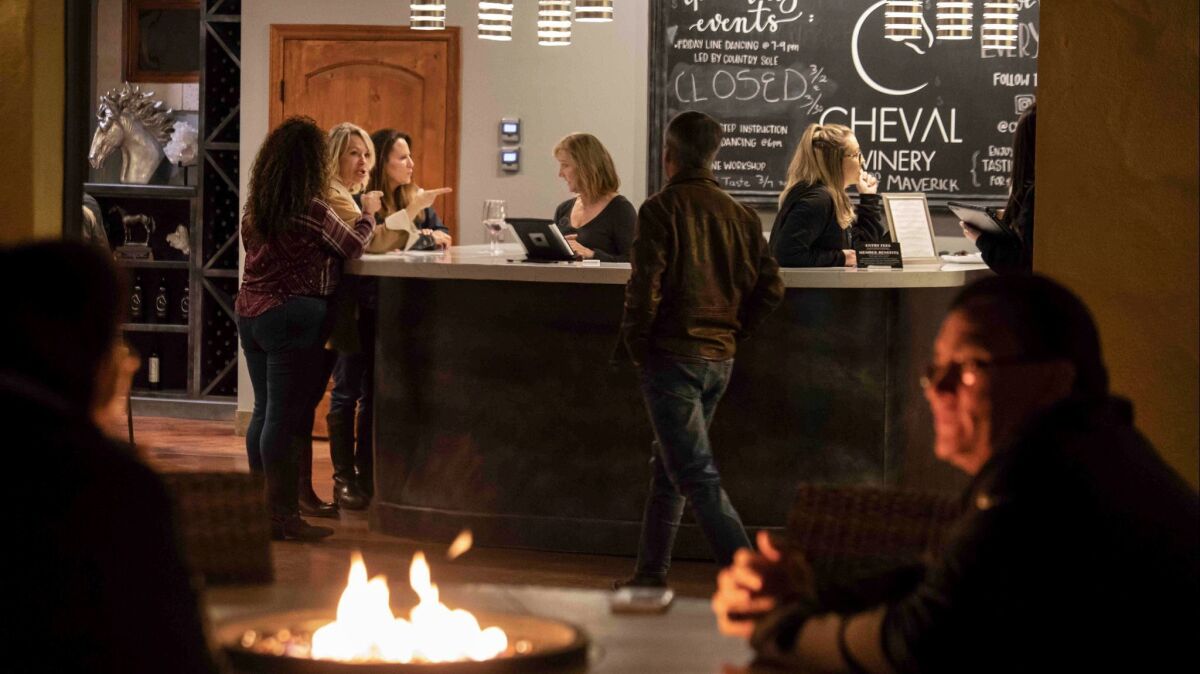 A cautious approach to airline safety
On the heels of news on Wednesday that the U.S. would ground 737 Max aircraft, airlines began swapping airplanes in and out of their schedules. Three of the largest carriers at LAX — American, United and Southwest — use the craft, Jim Peltz reported, detailing steps fliers should take if their itineraries are affected.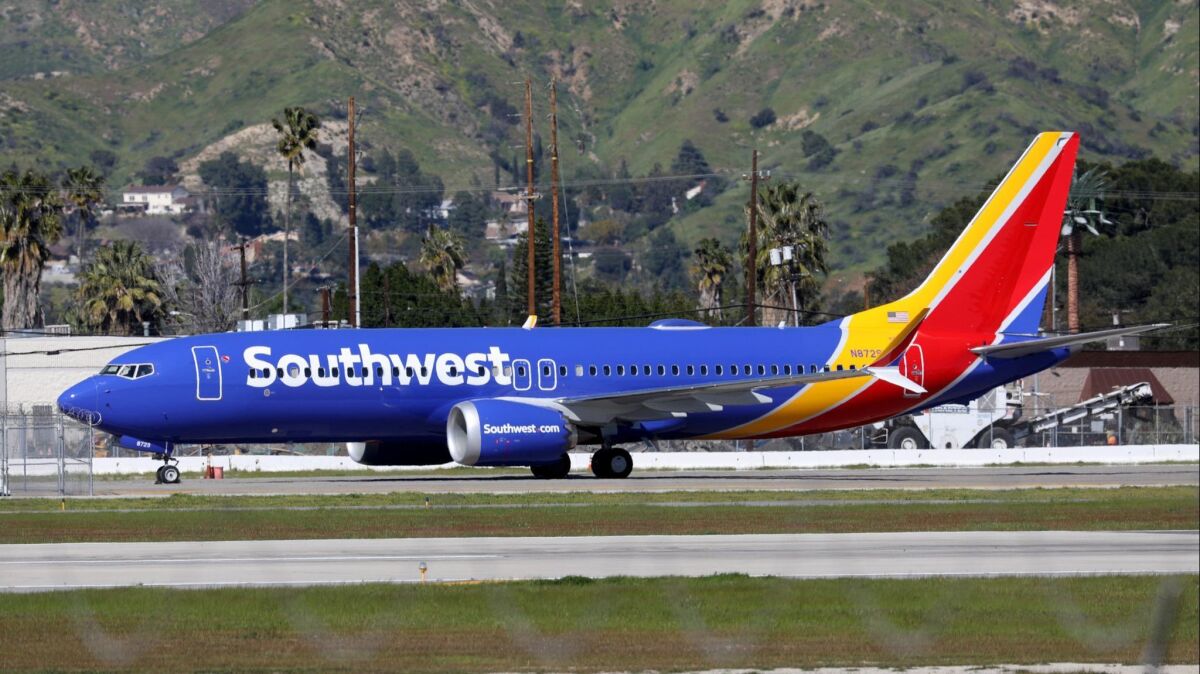 The upside of Ireland's quiet season
An Irish dance competition took Christopher Reynolds and his daughter, Grace, to Ireland in the off-season. Who goes there in the season of chills and rain? (Answer in this case: devoted dad.) But he also discovered that Ireland takes on a kind of different personality without the crowds. Coupled with considerable savings, he thinks, this just might be the right time to visit.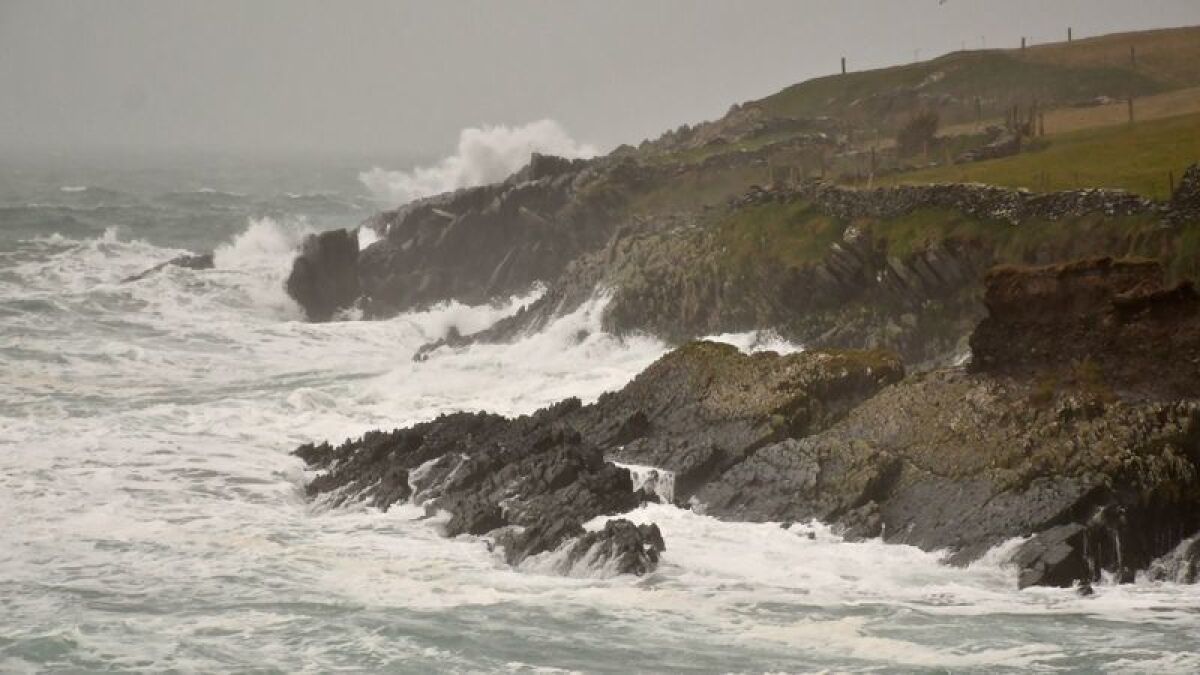 Eurostar's on-time troubles and cancellations mount
Cancellations and delays are plaguing the Eurostar in Paris, thanks to labor slowdowns by French customs officers. The issue is pay, but the workers also wanted to paint a very visible picture of what might happen post-Brexit. Mary Forgione explains what to do if you're delayed.
In happier train news: Disneyland at a discount
Not only can you avoid traffic but you also can save money on the trip there (kids 2 to 12 ride free with each adult ticket on Amtrak) and on entrance to the happiest place on earth. If you're thinking you can't do that because you'll be stuck three miles from the park, no worries: There's a shuttle (which means you also won't be paying for parking). Check out Mary Forgione's Surfliner and savings article.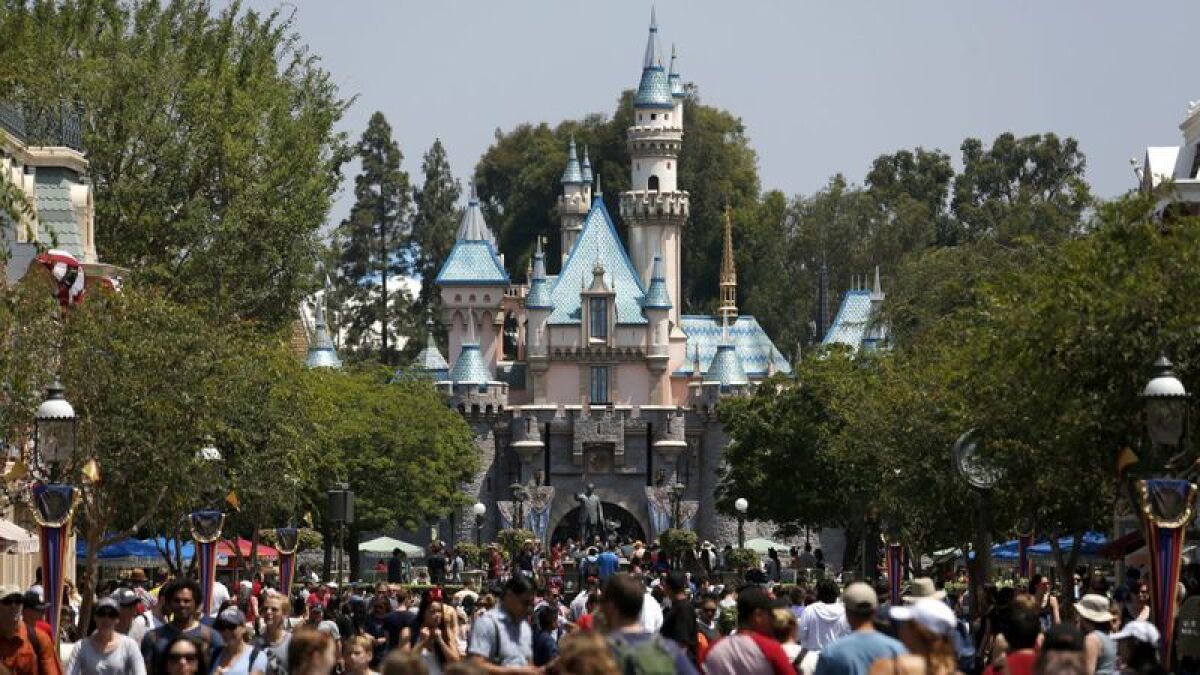 Mainlanders who have a medical card can get cannabis in Hawaii
Medical marijuana is legal in California. It's also legal in Hawaii. The issue: You cannot transport marijuana on a plane because it is not legal under federal law. If you need cannabis for pain control and have a California medical card, you can now buy cannabis legally in the Aloha State by getting a medical card, Jay Jones writes.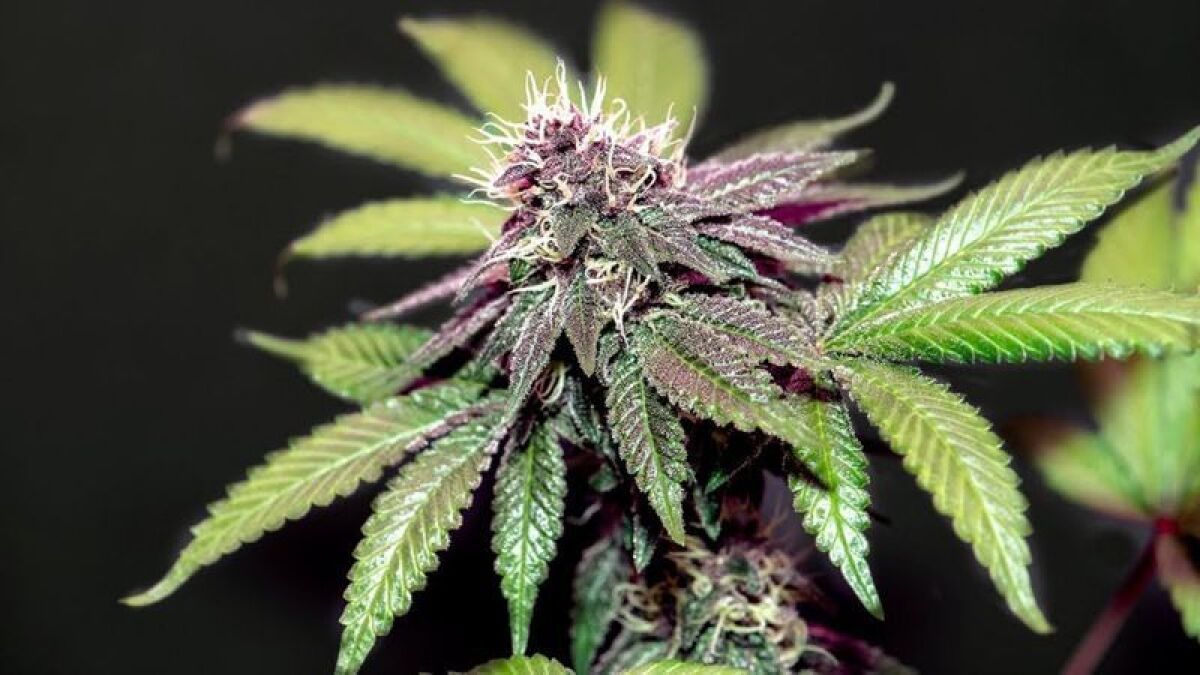 Living the suite life in Las Vegas
If you need a little getaway — in your imagination or in reality — consider the Las Vegas suite by contemporary artist Damien Hurst, Jay Jones writes. Sharks suspended in formaldehyde or 12,500 cubic zirconia in the medicine cabinetmay not be your cup of tea, but there's always the pool, the hot tub and 9,000 square feet to roam around in in the Palms casino's Empathy Suite. And it will set you back a mere $100,000 a night, but there's a two-night minimum.
Getting permission to visit some European countries
Lots of misinformation out there on the authorization you'll need to enter 26 European countries starting in 2021. The first big misconception: It's not a visa, so don't call it one. But it will involve completing paperwork — or more correctly, an online form — and paying a 7-euro fee. Read about the nuances of the system called ETIAS that the European Union will put in place.
Skiing is a comparative steal at these resorts
Horse racing was always called the king of sports and the sport of kings, but skiing and snowboarding may be edging it out for the lead, at least if the cost of it is any indication. Lift tickets have long since passed the $100-a-day mark in the U.S. In fact, if you wanted to ski at, say, Deer Valley in Utah on Saturday, your one-day ticket would cost $169. But Terry Gardner, writing in the Money Matters column, offers several Western ski resort options that won't break your personal bank.
The fallout of missing an airline flight
The correct response to "I missed the first part of my round-trip flight" is not, "Oh, well" — not if you're hoping to use the second half of that ticket. Airlines are not very forgiving when this happens. You need to know the consequences, sometimes even if it's not your fault, I write in the On the Spot column.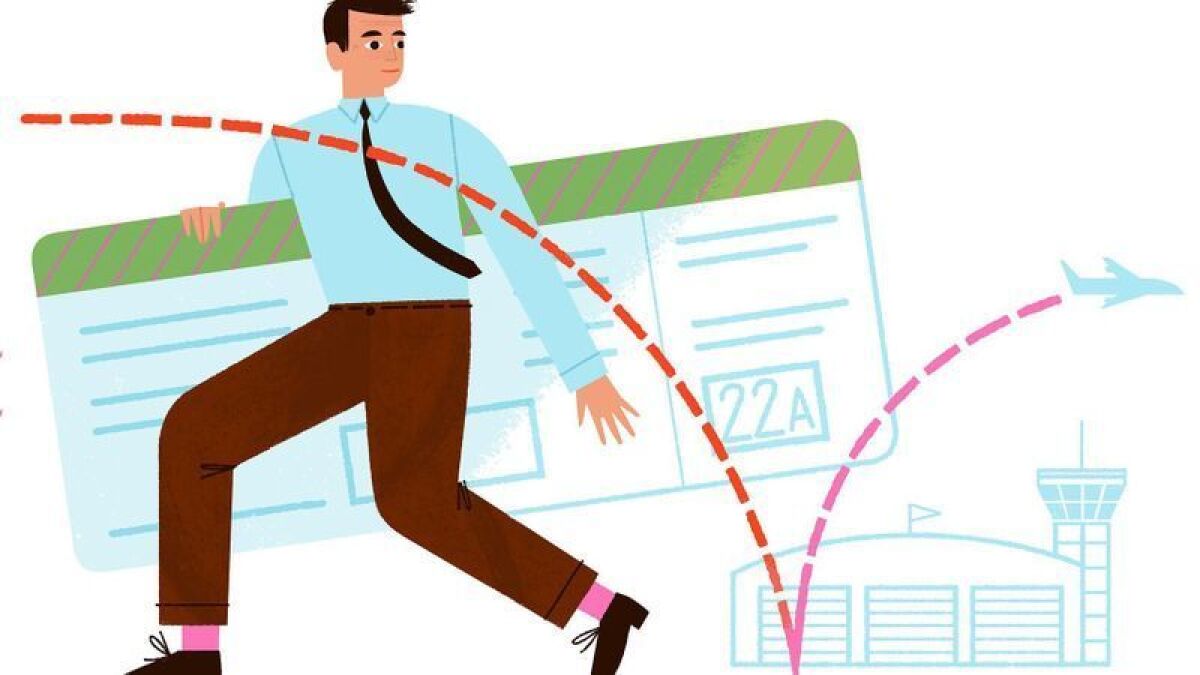 L.A. Times Travel at the Festival of Books
OK, we're biased. We probably should say immediately that Chelsea Clinton, Roxane Gay, Dave Barry, Susan Orlean and hundreds of others will be at the 2019 Los Angeles Times Festival of Books on April 13 and 14. They will be brilliant and funny and entertaining. But will they tell you how to save money? No, they will not, at least not that we know of. But Times Travel will, and we cordially invite you to the "Travel on a Budget: How to Find Your Retreat Without Eyeing Your Receipt" at 2:30 p.m. Saturday, April 13. I'll be asking the questions and travel expert John DiScala (whom you know as JohnnyJet) will be giving you the straight scoop. Hope to see you on the USC campus.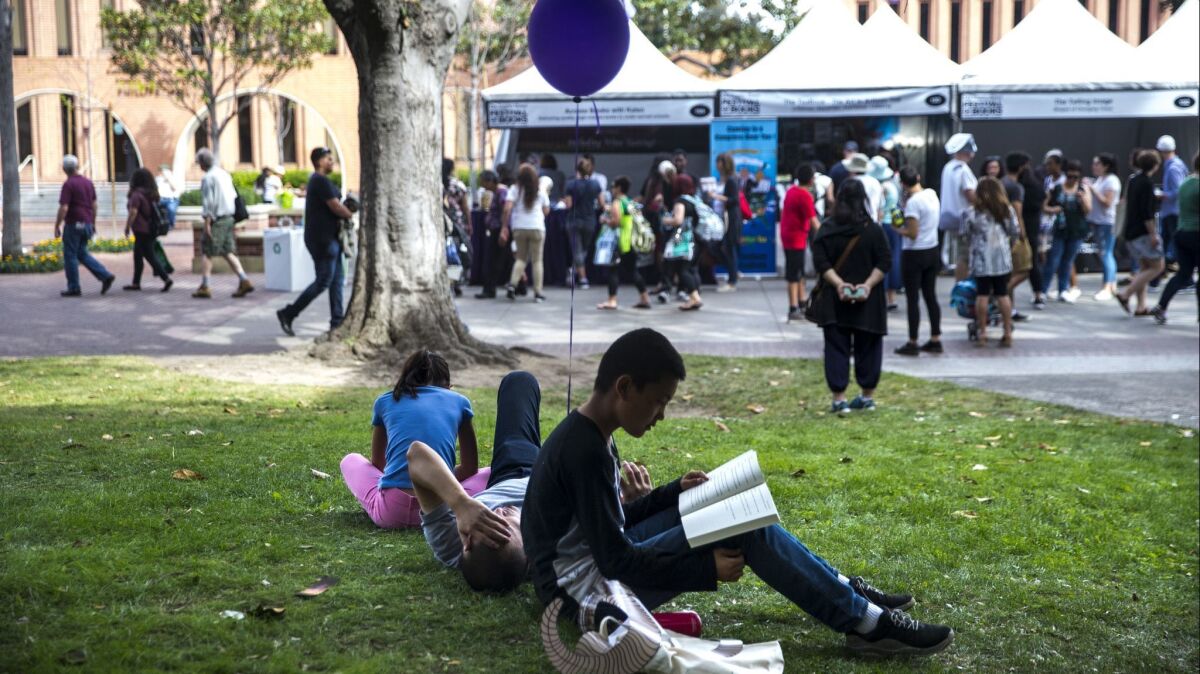 What we're reading
"Pretty, historic farmhouse for sale." The price for the 5,000-square-foot-home, which dates to the 16th century, is pegged at a mere $1.7 million, which probably doesn't sound out of line to Southern Californians. This may be a drawback: It's in West Yorkshire, England. But here's the sweetener, Evan Nicole Brown writes for Atlas Obscura: It is almost certainly the model for "Wuthering Heights," Emily Bronte's 1847 novel and only work. Holy Heathcliff, homeowners.
Do not read this next item with coffee in your mouth. Let's say you are taking off from Jeddah airport in Saudi Arabia on a trip to Kuala Lumpur, Malaysia, and you realize you've left something in the departure lounge. Unfortunately, it happens to be your baby. Travel Mole details, with an audio full of incredulity, the strange case of the baby left behind.
There are lots of ways to trip yourself up when you're traveling, but here's one that's almost as astonishing as the baby story: In hiking the trails of Italy's Cinque Terre, people often aren't shod correctly, which is to say they are hiking in footwear that works for a date, not for a date that involves lots of up-and-down topography. Here's the kicker: This year, if you hike in flip-flops, you could be fined as much as $2,800, Lyndsey Matthews writes in Afar.
How to reach us, how to read us
If you have comments or suggestions on this newsletter, send them to travel@latimes.com. Tell us what you like and what you don't like — sitting in traffic, paying too much for too little, sardines or anything that pertains to what you're reading.
If, upon reflection in the fullness of your heart, you would like to subscribe to this newsletter or many others from the Los Angeles Times for your specific interest, go to membership.latimes.com/newsletters. We thank you for your readership and hope you will find these handy compilations of news and features rewarding.
End paper
The more I learn, the less I realize I know. That was certainly the case with San Diego, which, up until the aforementioned swarm, I thought of as merely a good-time town with splashy attractions, great weather and a beautiful setting.
The attractions, weather and setting are still true, but here's where my perspective changed: Although you can have a good time in San Diego, what you may miss is the deep vein of civic pride that has made it what it is today.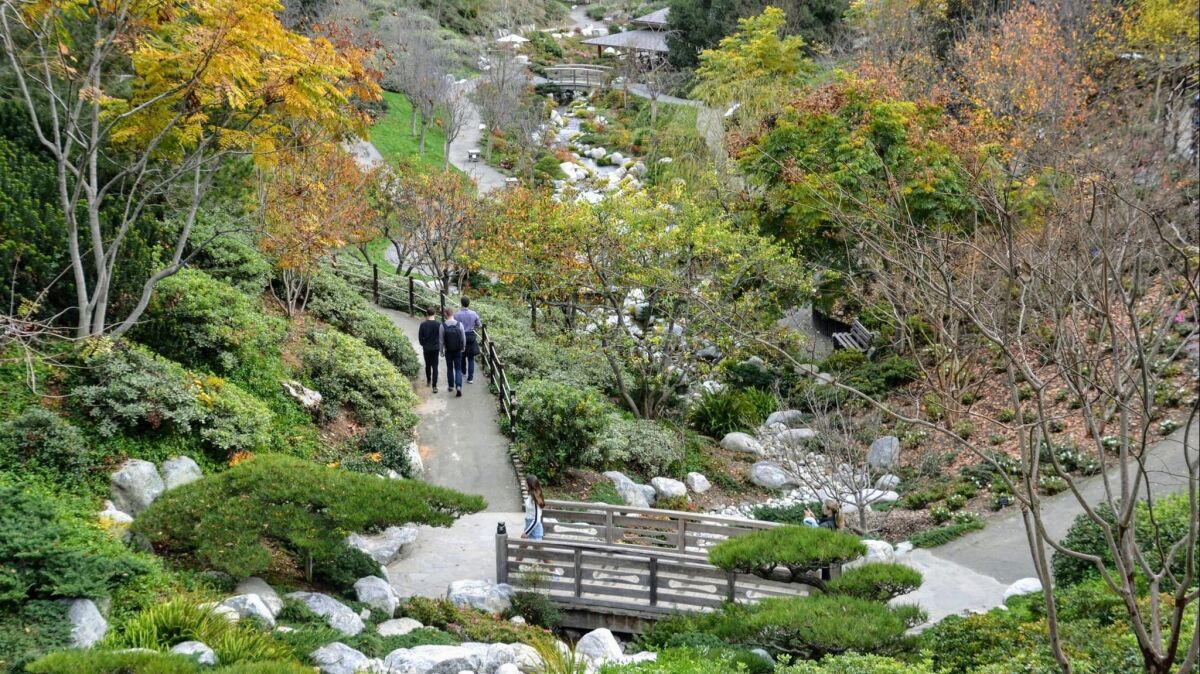 Part of what turned my thinking around was my visit to the Marston House, a Craftsman home owned by George and Anna Marston, he of the Marston department store. I am a lover of old houses and old house tours — the Gamble House in Pasadena is my enduring California crush — but this one was different. I learned a lot about George Marston's desire to leave an indelible mark on the city and later saw his fingerprints in in many of the places I visited, including Balboa Park.
My takeaway is the takeaway I often come home with: Maybe you can characterize a place with a flip phrase, but if you never bother to fill in the broad brush strokes, you end up with mental cotton candy. It's a disservice to the place and, in the end, to yourself, because life with details always proves so much richer.
Wherever you go to find your travel delight — or learn yet another humbling travel lesson — travel safely and well and remember, we will be here to welcome you home.
---
Get inspired to get away.
Explore California, the West and beyond with the weekly Escapes newsletter.
You may occasionally receive promotional content from the Los Angeles Times.