California tea party conservatives take shots at GOP establishment, sounding downright progressive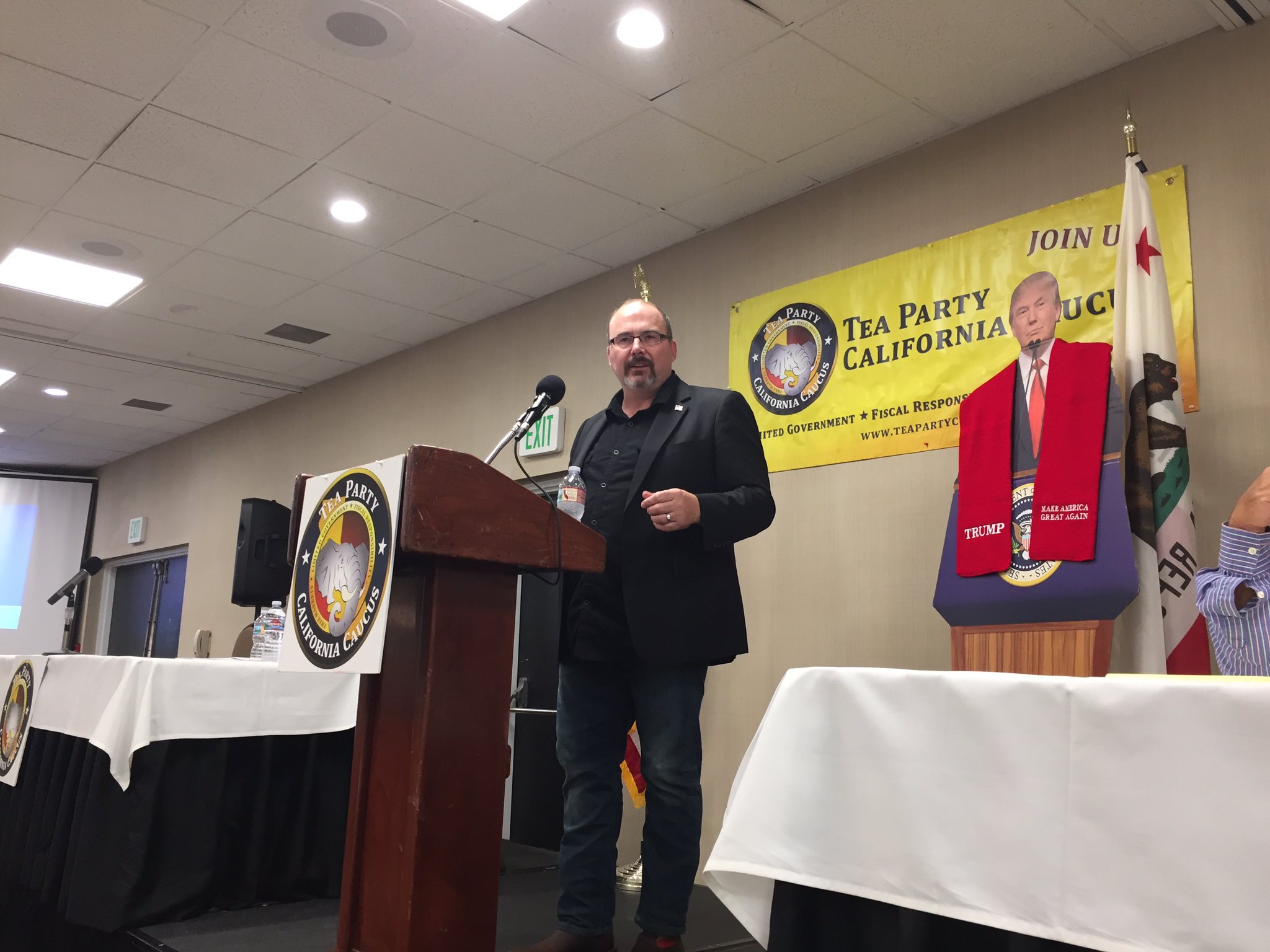 Democratic Gov. Jerry Brown took some lumps, but some of the biggest targets of the California tea party conservatives gathered in Fresno on Friday were members of the GOP.
At the top of the list was Assembly Republican leader Chad Mayes of Yucca Valley. Tea party speakers at the statewide meeting called for his ouster because of Mayes' support for California's climate change legislation extension. But he was not alone.
California Republican Party Chairman Jim Brulte was accused of allowing the party to be overrun by "big money," namely from Republican mega-donor and businessman Charles Munger.
"I know how frustrated we all are. I know how terrible our Republican Party is here. And it is. It's a nightmare in California," said Randall Jordan, the chairman of the Tea Party California Caucus and chairman of the San Luis Obispo County GOP central committee. "It's a good ol' boy club. It's run by big money. It's basically … whoever holds the pocketbook."   
The attacks on California's Republican establishment sounded quite similar to escalating attacks on state Democratic Party leaders by that party's activist wing over the past few months.
Assembly Speaker Anthony Rendon sustained withering criticism, led by the California Nurses Assoc., after he delayed a vote on a proposed state single-payer healthcare system.
The California Democratic Party convention in May was overrun by hecklers, marches and recriminations from liberal activists who said the party had lost its way and become too moderate.
The tension was fed by lingering resentment from the Democratic presidential primary between Bernie Sanders and Hillary Clinton, and angst over President Trump's actions since his term began.
But Trump's election was a cause for celebration among California tea party members. Jordan said he and his wife cried tears of joy on election night. Instead, tea party discontentment in California seems to stem from the party's weakness in the state, and the willingness of the state's Republican leaders to cooperate with Democrats or ignore the ideals of fiscal discipline and limited government.
Former Assemblyman Tim Donnelly, who lost a bid for governor in 2014, called California's GOP leadership "establishment hacks" and urged tea party members to go their own way. He said trying to change the party from within is not working.
"We don't have a Republican Party anymore," he said during an address to the group. "We didn't win the first revolution by standing on the battlefield with the red coats."
Donnelly wrapped up with a plea. He asked all Republicans in California to do everything they can to help unseat Mayes in the June primary and replace him with a tea party conservative.
Latest updates
Copyright © 2018, Los Angeles Times