Rep. Maxine Waters mocked at California tea party conference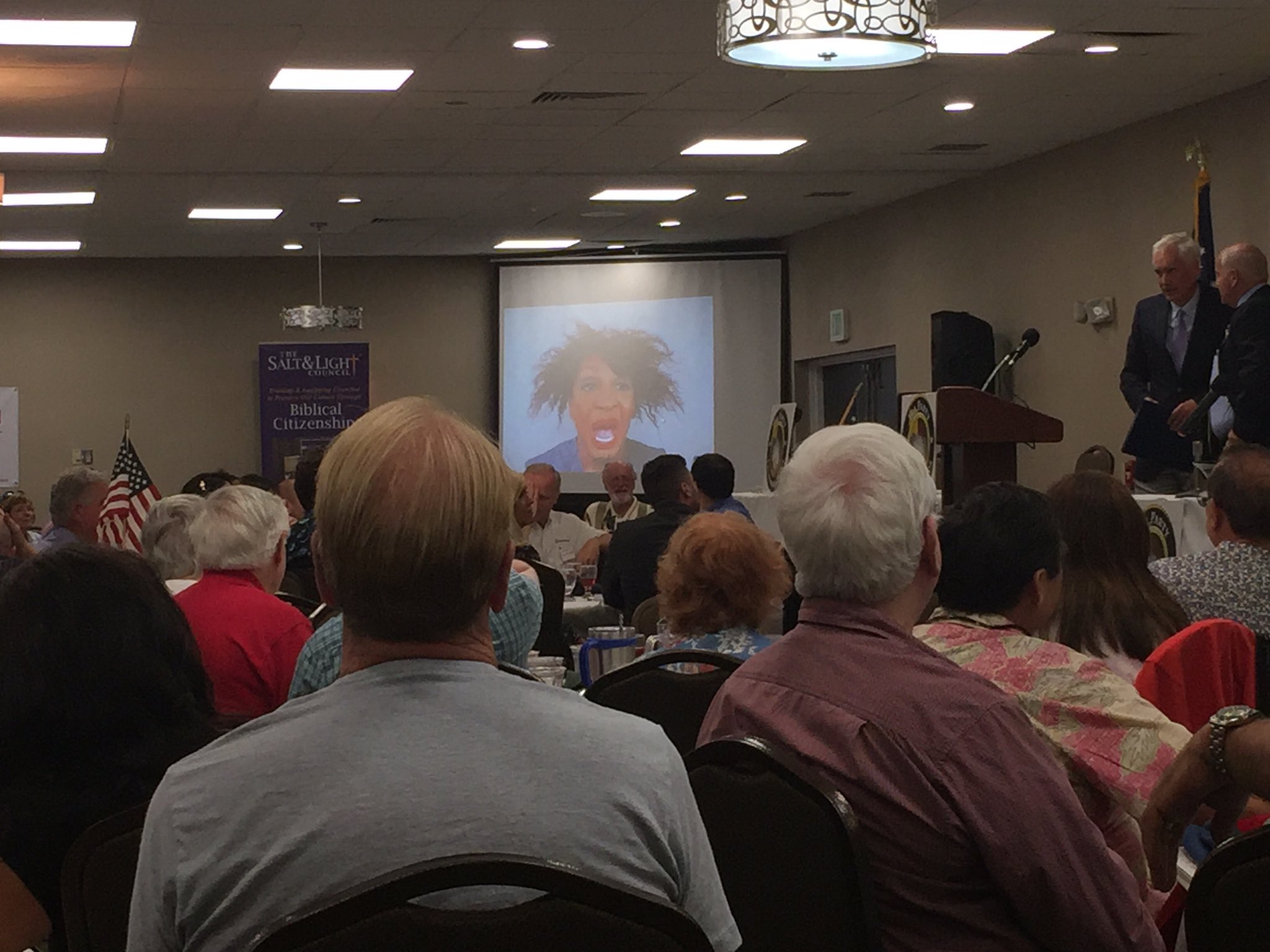 A fair number of politicians faced withering criticism and ridicule at the Tea Party California Caucus meeting in Fresno this weekend, including Gov. Jerry Brown, GOP Assembly Leader Chad Mayes and especially Los Angeles Democrat Rep. Maxine Waters.
An unflattering picture of Waters, obviously doctored, was flashed on a screen just after Rep. Tom McClintock (R-Elk Grove) delivered the keynote address Friday evening.
Woody Woodrum of the conservative activist group California Screaming Eagles told the crowd that it was Waters' reaction when she heard McClintock was coming to speak to California tea party members, drawing a big laugh in the room.
"It was just a joke," Woodrum said later.
Woodrum said it wasn't meant to be mean-spirited. He said the photo has been floating around the Internet.
Waters has been one of Republican President Trump's harshest and most vocal critics in Washington, making the 78-year-old congresswoman popular among young progressives.
The attention began when Waters refused to attend Trump's presidential inauguration. She also skipped his first speech to Congress, telling the Los Angeles Times, "I don't honor this president. I don't respect this president. And I'm not joyful in the presence of this president."
Waters, in her 14th term, also has not been a fan of the tea party, saying in 2011 that the members could go "straight to hell."
Waters' spokesperson has not yet responded to a requet for comment.
UPDATE
6:28 p.m.: Updated with information that Waters' spokesperson has not yet responded.
This post was originally published at 9:28 a.m.
Latest updates
Copyright © 2018, Los Angeles Times