Tom Steyer says (again) he's not running for California governor — but he's in retail politics mode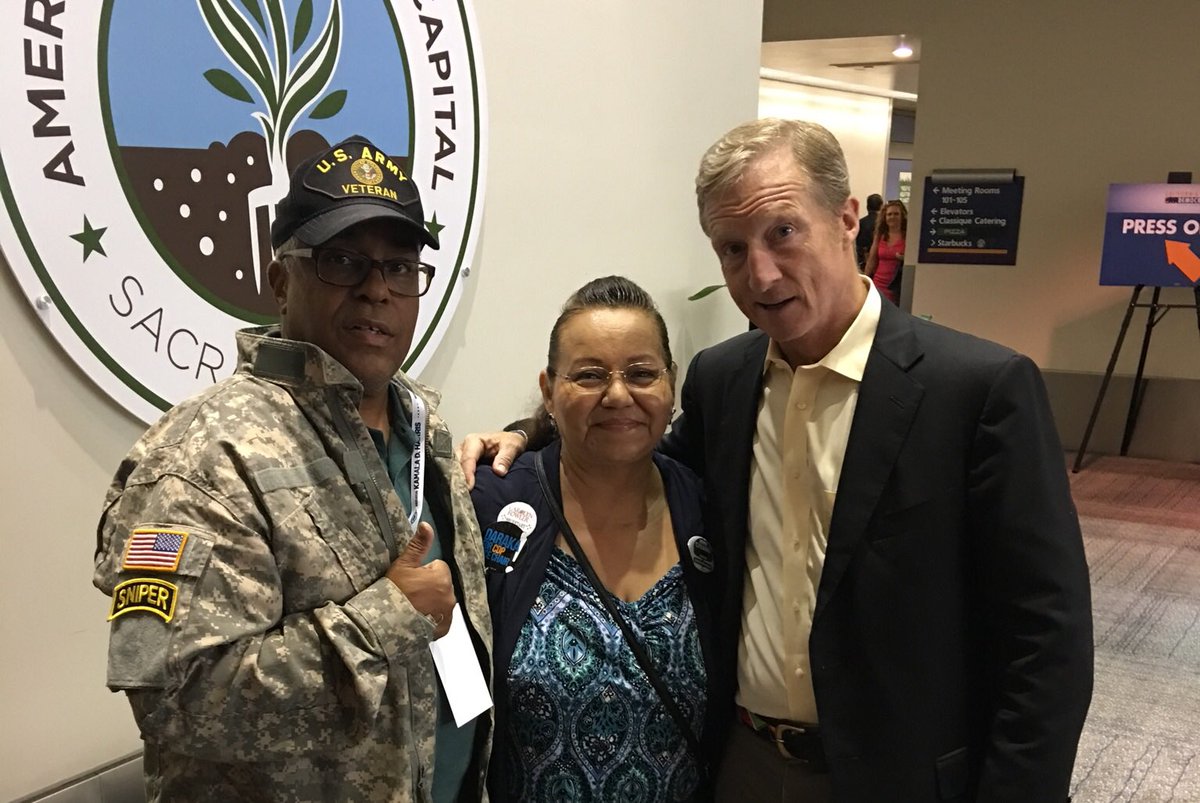 Billionaire environmentalist Tom Steyer was one of several declared and potential candidates for governor seen roaming the halls of the Sacramento Convention Center on Friday, the opening day of the California Democrats' three-day convention. 
But, like many others, he remained coy about his plans, saying, "We are considering our options."
He rushed off after answering a couple questions from reporters, but stopped when he was approached by political activist Basil Kimbrew, who asked for Steyer's help in tackling veteran homelessness.
"I've been reading a lot about him and what he does and how sincere he is," said Kimbrew, 63, of La Puente. "I'm very impressed that he did take the time."
Latest updates
Copyright © 2017, Los Angeles Times