Dan Watson Will Move to Washington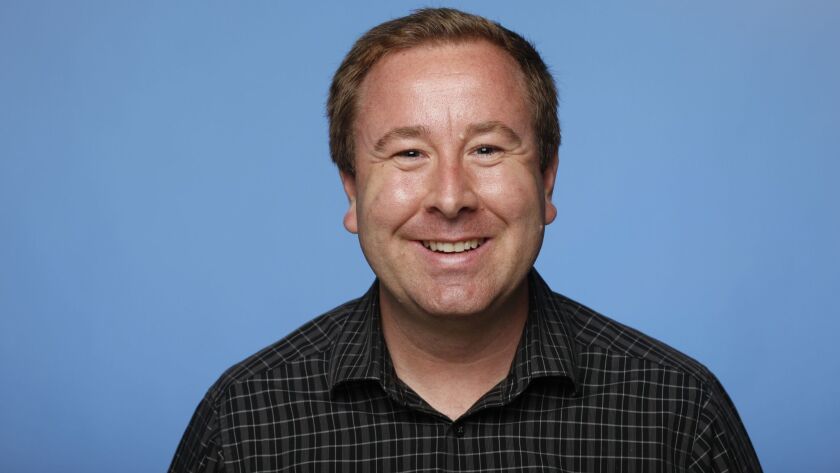 As part of the rebuilding of the Los Angeles Times, Executive Editor Norman Pearlstine, Managing Editor Scott Kraft and Deputy Managing Editor Sewell Chan made the following announcement.
We are happy to announce that Dan Watson, a gifted and energetic editor who helps drive our morning news report, is moving to Washington for the Los Angeles Times.
Dan will remain a deputy digital editor and will continue to coordinate coverage across our desks to ensure that our journalism reaches the largest possible audience. He will catch stories filed overnight, post wire and work closely with the news departments and our photo, video and graphics teams to get coverage launched.
Our daily digital audience starts to peak around 8 a.m. PT (11 a.m. ET). But most of our articles are published in the late afternoon or evening — when much of the digital audience in the United States has already ebbed. The earlier we can post articles, photos and videos — and the faster we are in covering breaking news that matters to Californians — the better position we'll be in to convert casual readers into loyal subscribers. Dan's move is one of several steps we're taking to get an earlier start on the day.
Dan has a boundless news curiosity. A native of Placerville, a small town in the foothills above Sacramento, he graduated from Cal Poly San Luis Obispo in 2006 and then produced sports sections for five newsrooms in and around Santa Maria, on the Central Coast. He later enrolled at USC, where he received a master's in online journalism in 2012 and edited the student publication Neon Tommy. As a Carnegie-Knight News21 fellow, Dan covered the 2012 presidential campaign in Arizona for the Guardian. He founded WEHOville.com, a news site covering the city of West Hollywood, before joining The Times in 2014.
Dan has helped initiate or coordinate coverage of countless news events, including the San Bernardino terrorist attack; the Las Vegas mass shooting; Hurricanes Irma, Maria and Harvey; the Montecito mudslides; the protests in Ferguson, Mo.; the Comey and Kavanaugh hearings; and President Trump's travel ban. An avid runner, he is well prepared for the relentless pace of news in the nation's capital.
Our former colleague Megan Garvey, who used to supervise Dan, tells us: "I'm hoping, now that he's starting his day on the East Coast, that he'll be getting at least a little more sleep." We'll see.
Dan starts in Washington on March 25.
---