Nita Lelyveld Announced as Newest Metro Columnist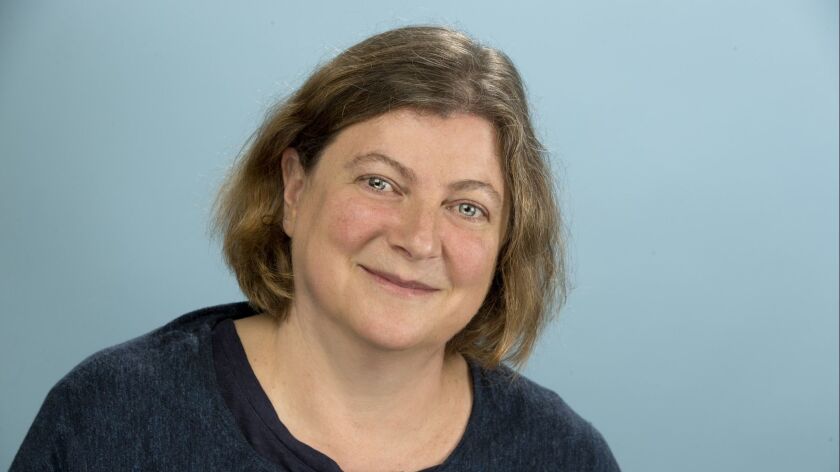 As part of the rebuilding of the Los Angeles Times, Executive Editor Norman Pearlstine and Managing Editor Scott Kraft made the following announcement.
We are pleased to announce that Nita Lelyveld is our newest Metro columnist.
For nearly two decades, Lelyveld has brought Los Angeles alive for readers of The Times, both as a writer with a distinctive voice and an editor who inspired writers. Her City Beat feature, hugely popular among readers for its graceful writing and Lelyveld's addictive Twitter posts, pioneered an innovative storytelling form and shined a light on what she referred to as "moments" in the life of her adopted city.
Her new column in Metro takes that a step further. As she told readers in her introductory column: "They're setting me free to examine the place I call home and to have an ongoing conversation with you about it — about what it feels like to live here now and how it might feel in the future and how it is changing and who it is changing for and what we can do together to help make a better city for all."
Lelyveld was most recently education editor, running our coverage of the teachers' strike as well as the blockbuster investigation into charter school misconduct. Lelyveld joined The Times from the Philadelphia Inquirer, where she was Los Angeles bureau chief and fell in love with the city. She began as a reporter on the Valley edition before moving to the main reporting staff. While she always specialized in deeply told features about a changing Los Angeles, she also took on a variety of other assignments, including investigations into priest abuse.
Lelyveld's column runs Saturdays in print and during midweek online. But she can always be found at @LATimescitybeat.
---