Los Angeles Times Names a Video Journalist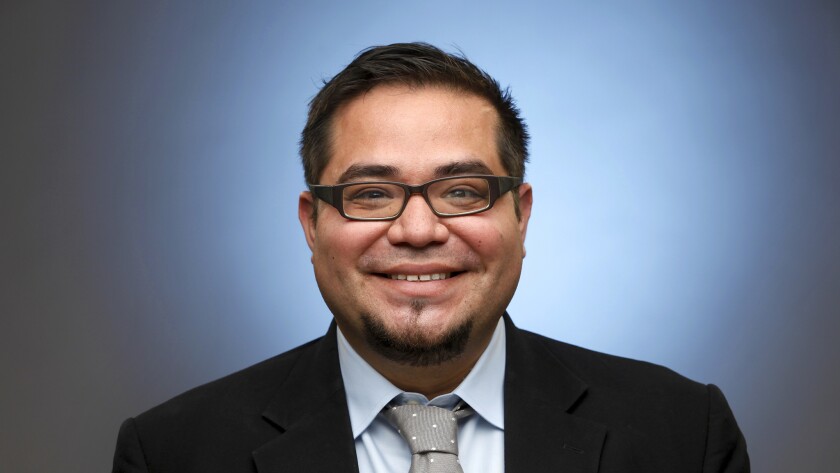 As part of the rebuilding of the Los Angeles Times, Executive Editor Norman Pearlstine, Deputy Managing Editor Sewell Chan and Deputy Editor, Project Management and Transformation John McCutchen made the following announcement.
As an audience engagement producer for more than three years, Steve Saldivar has shared Los Angeles Times journalism on Facebook, Instagram and Twitter; created engagement plans for some of our most important projects; and helped shape the visual identity of The Times on social media.
Steve is also a gifted video journalist who has created unforgettable stories about Christmas tamales in Latino culture and a mass burial for the unclaimed dead of Los Angeles County. He produced the iconic "Love Poem to Los Angeles" that adorns the top of the Times Facebook page.
We are therefore delighted to announce that Steve is bringing his talents to our video desk full-time, effective March 11. As a video journalist, he will shoot, edit and produce online videos — shareable on YouTube and on other platforms — with a focus on the stories of Angelenos and Southern Californians.
Born and raised in East Los Angeles, Steve studied English at UC Berkeley, and received his master's degree in journalism there. For five years, he was the social media coordinator at The Getty. We are grateful that our former colleagues Mitra Kalita and Alexandra Manzano spotted his tremendous talent and brought him to The Times in 2015.
"Steve is deeply thoughtful about our Los Angeles audience and the stories that matter to our communities," says Samantha Melbourneweaver, our audience engagement director. "He brings a joyful energy to all of his work. We will miss his use of the confused robot monkey .gif and his gentle exclamation of 'Gente!' when he gets excited."
---