Public libraries and 'big six' publishers fight over e-books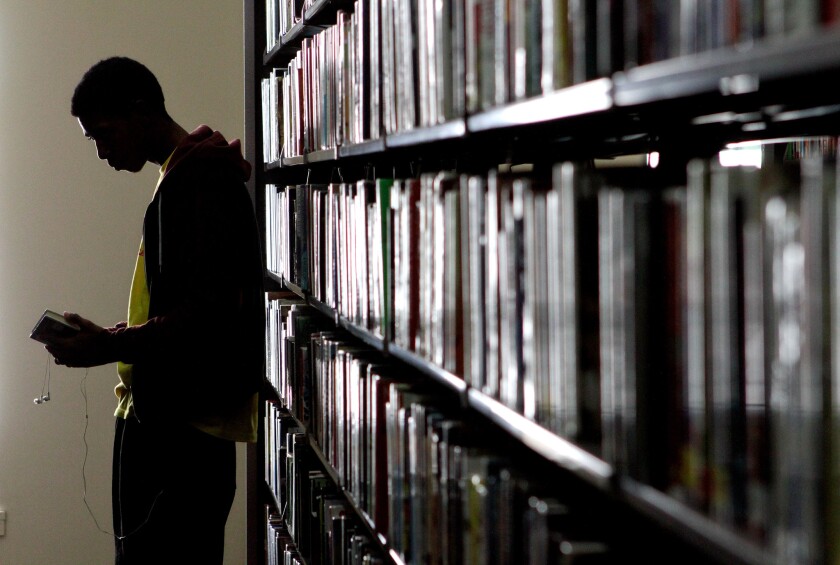 Libraries buy lots of books. Library patrons like to read bestsellers at the library. They have e-book readers and ask: Why can't I check out these virtual books at the library too? The libraries want to provide them, but say the "big six" publishers aren't making it easy.
"Libraries say they're being cut out of the market because publishers are afraid they can lose money selling e-books to libraries," says Lynn Neary in a new report on NPR on Monday.
Take, for example, the current No. 1 New York Times bestseller "Zealot: the Life and Times of Jesus of Nazareth" by Reza Aslan. The list price from for the hardcover from Random House is $27. You can buy it in various ebook platforms for about $13. But that same ebook is offered to libraries for $85, according to Jo Budler, the Kansas state librarian, whose office has created a Facebook page to bring attention to the difficulties public libraries have in providing ebooks.
Publishers obviously have a vested interest in not giving away their books to anyone for free--not to mention their long-suffering authors, most of whom toil for years on a given book and never get rich doing it.
Carolyn Reidy, CEO and Simon & Schuster, told NPR that publishers are concerned that e-books can circulate so widely and freely in a public library system--without ever wearing out--that it discourages people from buying them. "Why would anyone buy another book when they can get every book for free," she told NPR.
Simon & Schuster lauched a one-year pilot program this spring in which it made its entire e-book catalog available to three public libraries in New York City. Libraries can make each book available for an unlimited number of check-outs, as long as only one patron at a time checks out the book.
Jamie LaRue, director of Douglas County public library in Colorado, isn't waiting for a better deal with the big six. The library has started its own digital book lending program using self-published books and books from 900 small publishing companies. The Douglas County program uses Adobe Content Server to make 40,000 titles available to readers.
ALSO:
'Orange is the New Black' book list: What is Piper reading?
Daniel Radcliffe as Allen Ginsberg in 'Kill Your Darlings' trailer
Washington Post sale: What Jeff Bezos' book bonanza bought him
---
Get the latest news, events and more from the Los Angeles Times Book Club, and help us get L.A. reading and talking.
You may occasionally receive promotional content from the Los Angeles Times.