John Adams decries cancellation of 'Klinghoffer' cinema broadcast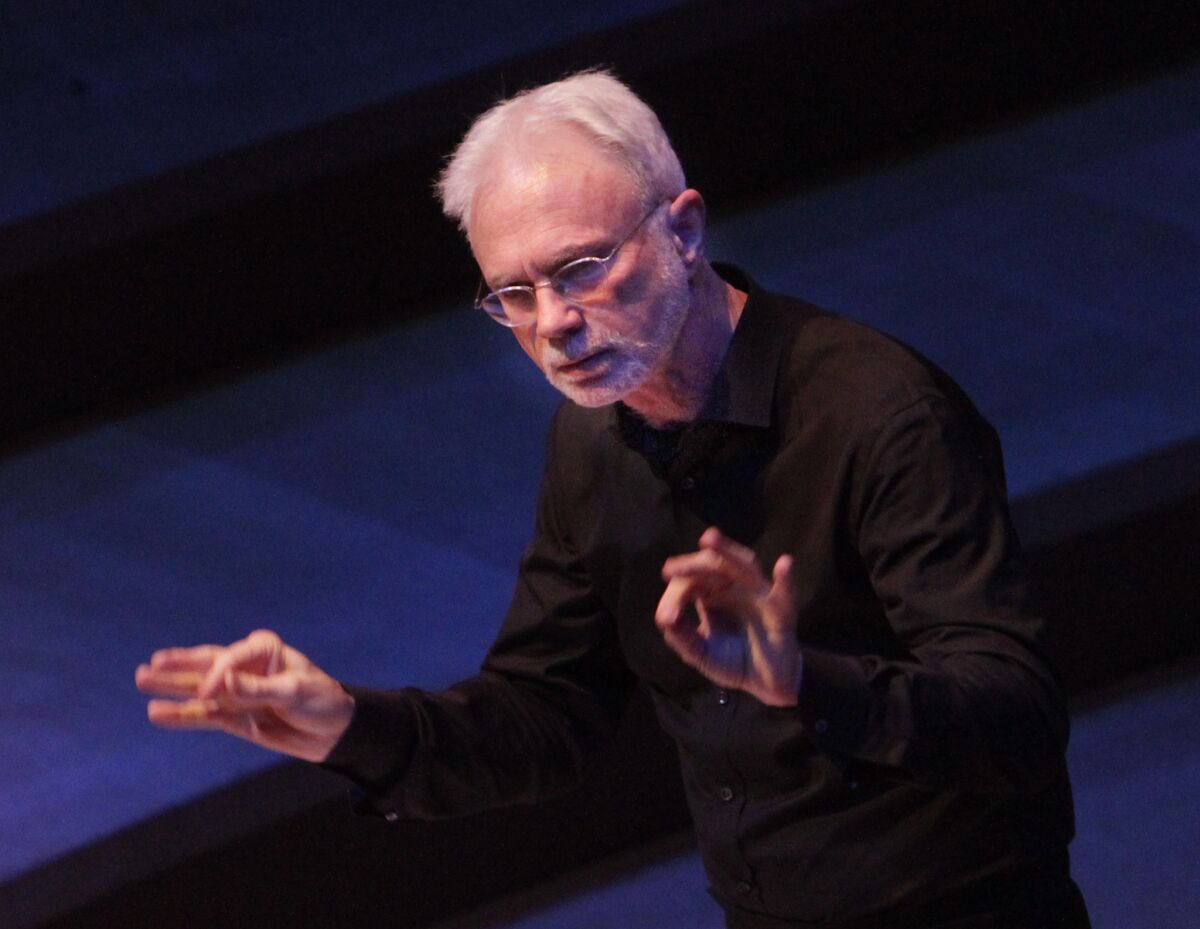 Composer John Adams has decried the Metropolitan Opera's decision to cancel a cinematic broadcast of his opera "The Death of Klinghoffer," saying that it goes against artistic freedom of expression.
The live broadcast, originally set for Nov. 15 on movie screens around the world, was called off on Tuesday, though the actual staging of the opera in New York is still scheduled to go on as planned, with an opening night set for Oct. 20.
Officials at the Met cited concerns that the broadcast could incite anti-Semitism, adding that the decision was made after a series of discussions between its general director, Peter Gelb, and the national director of the Anti-Defamation League, Abraham Foxman.
"Klinghoffer" is based on the 1985 hijacking of the cruise ship Achille Lauro by members of the Palestinian Liberation Organization and the subsequent killing of Jewish American passenger Leon Klinghoffer.
Adams defended his opera in a statement Tuesday, saying that it roundly condemns Klinghoffer's murder. But he added that the piece also acknowledges the dreams and grievances of both the Israeli and Palestinian people.
The composer criticized the Met's cancellation, saying that it "goes far beyond issues of 'artistic freedom,' and ends in promoting the same kind of intolerance that the opera's detractors claim to be preventing."
The piece has provoked controversy since its world premiere in 1991. The Met's staging is a co-production with the English National Opera, which unveiled the new staging in 2012.
In 2011, the Opera Theatre of St. Louis presented a new staging of "Klinghoffer" to some acclaim. The production wasn't met with physical protests, but the Missouri company did receive expressions of concern from members of the public, according to General Director Timothy O'Leary.
"I believe that the piece eloquently condemns inhumanity and violence," O'Leary said in a phone interview. "At the same time, it confronts us with the idea that there is common humanity on both sides of the conflict."
The production from Opera Theatre of St. Louis came to Long Beach Opera in Southern California earlier this year for a brief run.
Here is Adams' full statement on the Met's decision:
"My opera accords great dignity to the memory of Leon and Marilyn Klinghoffer, and it roundly condemns his brutal murder. It acknowledges the dreams and the grievances of not only the Israeli but also the Palestinian people, and in no form condones or promotes violence, terrorism or anti-Semitism. The cancellation of the international telecast is a deeply regrettable decision and goes far beyond issues of 'artistic freedom,' and ends in promoting the same kind of intolerance that the opera's detractors claim to be preventing."
Twitter: @DavidNgLAT
Get our L.A. Goes Out newsletter, with the week's best events, to help you explore and experience our city.
You may occasionally receive promotional content from the Los Angeles Times.