Newsletter: Essential Arts: Adieu to Sister Wendy, Sri Lankan gems at LACMA and our most-read arts stories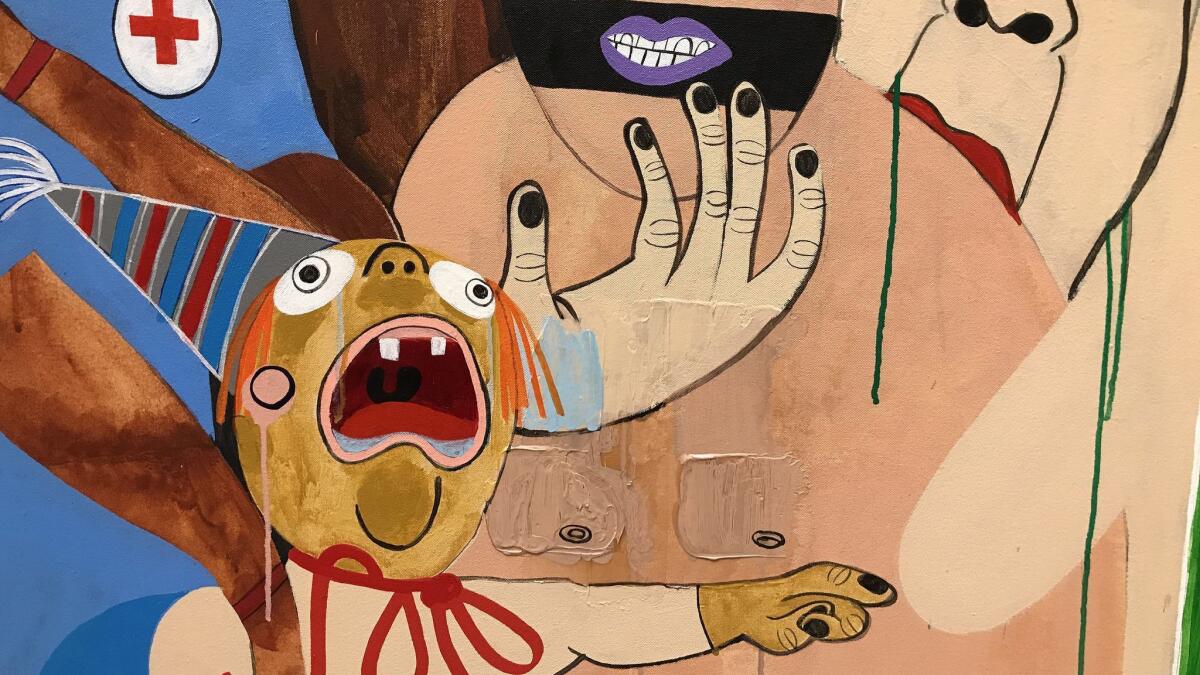 It's the end of the week and the end of the year, which means a special edition of the Essential Arts newsletter. I'm Carolina A. Miranda, staff writer at the Los Angeles Times, with all the news that's fit to click:
END OF TIMES
It is the law at the end of the year, there must be a year-ender or the sun slips below the horizon, never to be seen or heard from again. So, herewith, a roundup of some of the most popular stories as featured in the Essential Arts newsletter in 2018:
1. At the top of the heap is The Times' Daniel Miller with his intriguing report about the fate of The Times' fabled 110-piece art collection. (Ahem, sold off by our various corporate overlords.) Los Angeles Times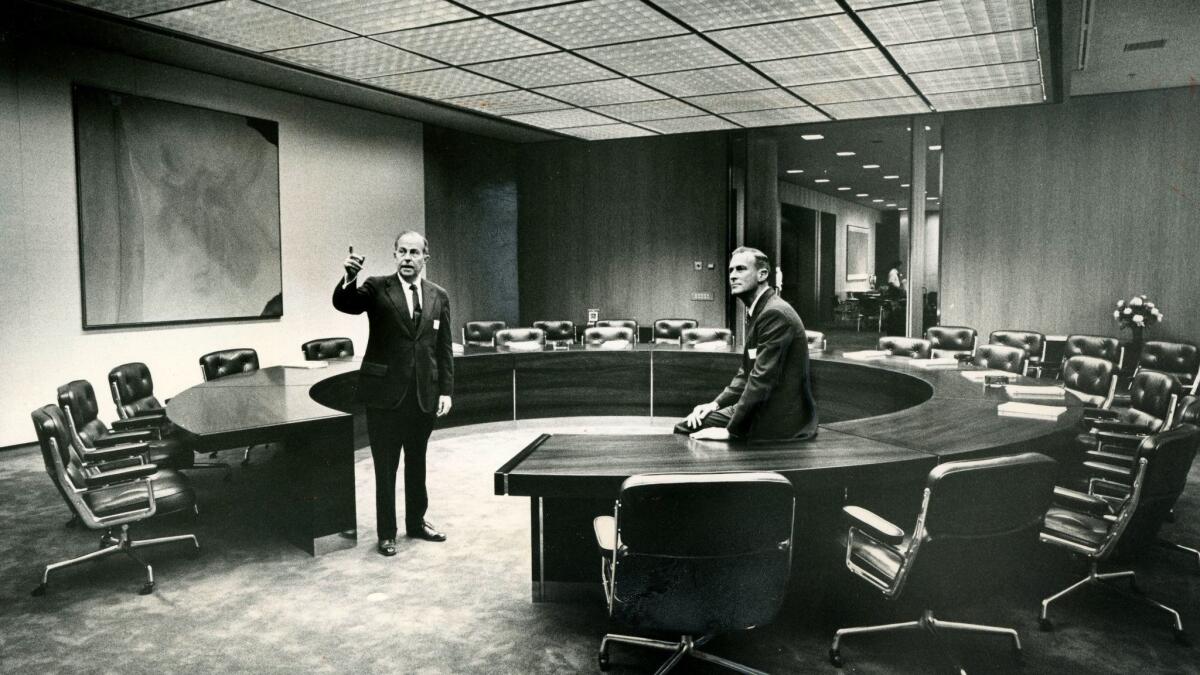 2. "I have no idea what you're asking me." A disastrous tea with Glenda Jackson by theater critic Charles McNulty was also a hit. Los Angeles Times
3. In May, artist Mark Grotjahn withdrew from the Museum of Contemporary Art's gala, setting off a chain of events that would result in a new director at the museum. Staff writer Deborah Vankin had the scoop. Los Angeles Times
4. In the meantime, The Times' Jeffrey Fleishman profile of Hammer Museum director Ann Philbin shows that the art world likes good news too. Los Angeles Times
5. And because not all of the most popular stories that I linked to in the newsletter were in The Times: McMansion Hell blog creator Kate Wagner's deconstruction of Betsy DeVos's Michigan McMansion in Vox was also a super fave. Vox
RIP SISTER WENDY
Sister Wendy Beckett, the cloistered nun with the toothsome grin who helped me understand Michelangelo on her BBC program "Odyssey," died Wednesday at the age of 88. For some of her last programs, she visited the Los Angeles County Museum of Art and the Norton Simon. At the latter, she stood before Raphael's "Madonna and Child With Book" and zeroed in on the baby Jesus. "Don't think 'fat little bloke,' " she told her audience on the telly. "Think young sumo wrestler." Mary Rourke has the obituary. Los Angeles Times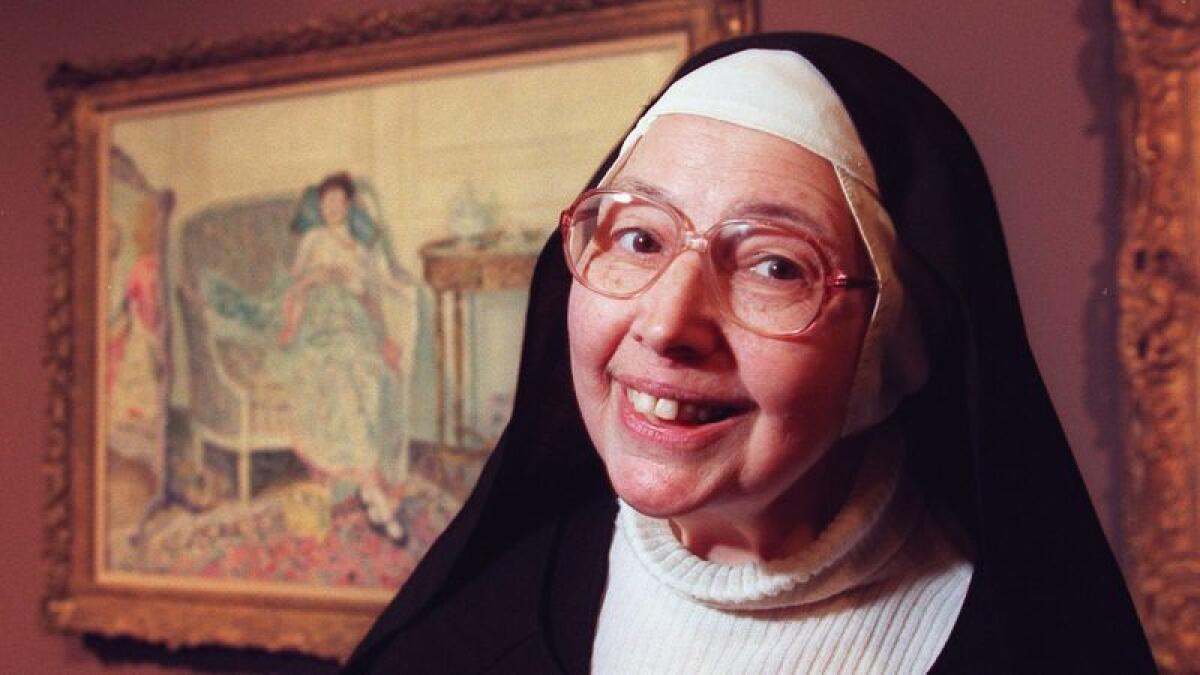 Another worthwhile read on the good sister: "Germaine Greer, the radical feminist writer, challenged Sister Wendy's competence to describe erotic art while remaining a 'consecrated virgin' herself. To this the nun would retort that Jane Austen had managed to write great romantic fiction while remaining unmarried." Economist
"It's very hard to make judgments on the works of our own time." Sister Wendy on Andres Serrano's controversial "Piss Christ." YouTube
RUN THE JEWELS
Times art critic Christopher Knight checks out "The Jeweled Isle: Art from Sri Lanka" at the Los Angeles County Museum of Art, a mixed bag of a show that features decorative and religious items (hair combs, boxes, paintings, ceremonial daggers and Buddhas) dating from the third century to the present. "The show's most important feature is the general context it provides, however fragmentary, for the Sri Lankan works in LACMA's own collection," he writes, "said to be the most expansive such holdings in an American museum." Los Angeles Times
TIE ME UP, TIE ME DOWN
Because there are no topics that pair quite like architecture and sadomasochism, I write about Steve Kahn's intriguing exhibition of conceptual photography at the De Young Museum in San Francisco. The artist, who died in February, spent the '70s working on a series of images that had their roots in bondage photography, but which ultimately turned into "relentlessly strange" studies of the architecture at a down-at-the-heels Hollywood hotel on Melrose Avenue. Los Angeles Times
IN THE GALLERIES
Marc Selwyn Fine Art in Beverly Hills has works on view by the late Lee Mullican. And contributing reviewer David Pagel reports that they catch the artist "at the top of his game: transforming the simplest of marks into abstract compositions that are flat-out sublime." Los Angeles Times
Pagel also checks a show of Rosa Loy's works at Kohn Gallery in Hollywood — an East German-born artist whose pictures are "equally at home in a children's storybook, on the walls of a museum or in the journal of a sharp-eyed woman." Los Angeles Times
INSTAGRAM-WORTHY?
It is the end of the year, so a good time to Insta-dwell on some Insta-spectacles. Contributor Matt Stromberg takes one for the team by checking out Wisdome, a 35,000-square-foot complex that the press release describes as "the world first fully immersive entertainment art park." The works are produced by Android Jones, a digital artist who calls himself an "electro-mineralist." Ultimately, the project, writes Stromberg, "has more to do with appealing technology than amazing content." Los Angeles Times
And since we're on the subject of Instagram, The Times' Jessica Gelt profiles photographer Jelena Aleksich, founder of the Confetti Project, a pop-up photo studio in which folks can go crazy with 6 pounds of confetti as part of an $80 photographic session. Los Angeles Times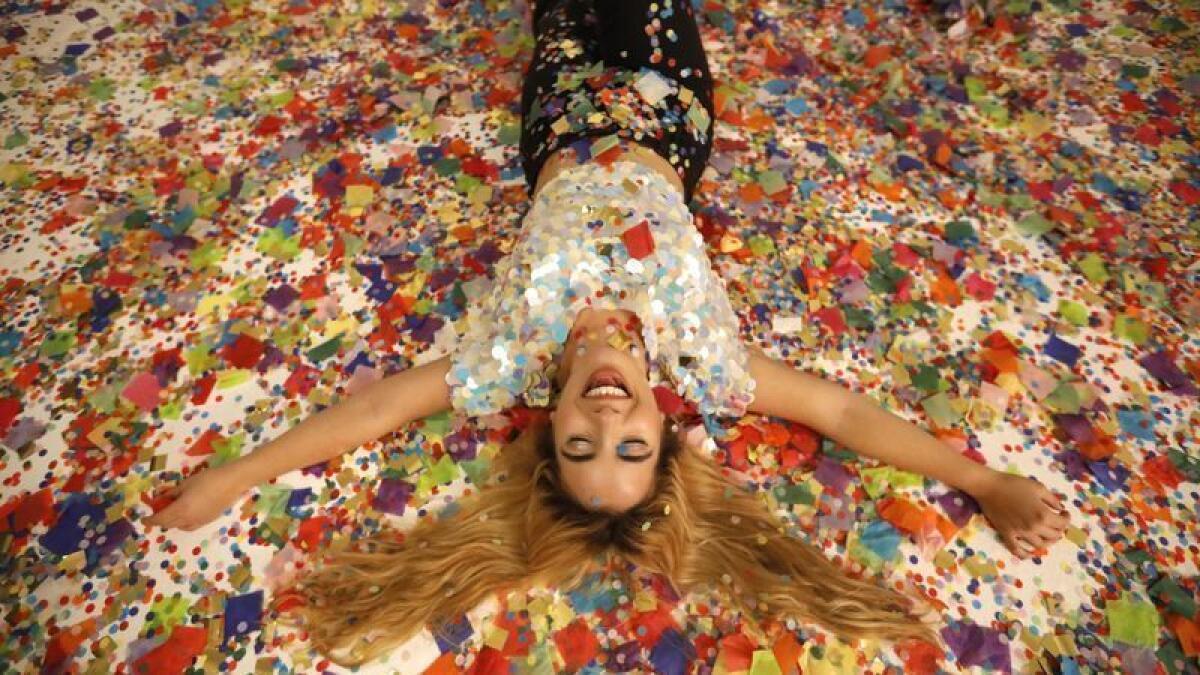 READY FOR THE WEEKEND
Matt Cooper has the week ahead in art, theater, classical music and dance. He also helpfully rounds up all the New Year's celebrations, including comedy, a family-friendly revue, a free countdown party at Grand Park and a little New Year's burlesque, courtesy of Dita Von Teese.
IN OTHER NEWS…
— Aaron Sorkin's Broadway adaption of "To Kill a Mockingbird" is breaking box-office records. Los Angeles Times
— How a businesswoman became a voice for black models in art. New York Times
— Dance critic Alastair Macaulay bids criticism goodbye. New York Times
— Lin-Manuel Miranda is taking "Hamilton" to Puerto Rico — and it's complicated. New York Times
— Protests have racked the Whitney Museum of American Art over the presence of Warren B. Kanders, who manufactures tear gas, on the board. Whitney Curry Wimbish says he fits in with many other museum patrons. The Baffler
— Sort of related: Sotheby's and its fine art division co-chairman Allan Schwartzman ("he rose to fame by creating an arts dreamland in the Brazilian jungle for a mining magnate who was later convicted of money laundering") is in talks to help Saudi Crown Prince Mohammed Bin Salman develop an art destination in Al-Ula. Bloomberg
— Architecture critics Mark Lamster and Alexandra Lange issue their annual architecture awards, with reference to Miami Heat uniforms, Philip Johnson's AT&T Building and Black Panther urbanism. (Also: Thanks for the shout-out you crazy kids!) Curbed
— Kriston Capps reports that when it came to urban planning, 2018 was the year of the YIMBY. Citylab
— Capps also picks apart the blistering Wall Street Journal piece by Roger Kimball, who called the National Gallery of Art's incoming director (and first woman in the job) Kaywin Feldman one of the "enemies of art." "She may be the first person in the museum's history to be subject to a vicious right-wing smear before day one on the job." City Paper
— Donald Judd went to Marfa, Tex., to get away from the art world. The art world followed him there. PBS Newshour
— The Salvador Dalí painting that ended up in the hands of Pablo Escobar. New York Times
AND LAST BUT NOT LEAST…
Study finds no one likes art. The Plantain
Happy 2019, everybody! Have a great new year, and thank you for reading!
Sign up for our weekly Essential Arts & Culture newsletter »
carolina.miranda@latimes.com | Twitter: @cmonstah
Get our L.A. Goes Out newsletter, with the week's best events, to help you explore and experience our city.
You may occasionally receive promotional content from the Los Angeles Times.