Gold Standard: Here's who's going to win all 24 Oscar categories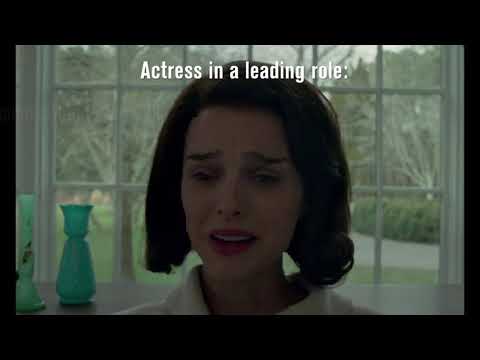 The 2017 Academy Awards will air Feb. 26 at 8:30 p.m. EST with pre-show festivities beginning at 7 p.m. EST. (Feb. 24, 2017)
After six months of campaigning and cajoling and trying to get "City of Stars" out of our heads, the Oscars are finally here. So it's time for some final predictions for Sunday's ceremony.
Ready?
Somebody will mention Donald Trump. Somebody will cry. Somebody will cry while mentioning Donald Trump.
We good? No? OK. There will be exactly eight cuts to Meryl Streep reacting to someone either lavishing praise on her or criticizing Trump. There will be at least six worthy people left off this year's in memoriam montage because, after this past year, how could there not? And that particular montage will end with a beautiful shot of Carrie Fisher and Debbie Reynolds, filling us with an aching sadness that will make the rest of the evening — nay, the entirety of awards shows — feel pointless and absurd.
Oscars 2017: Live updates | Ballots | Nominee portraits | Red carpet
Wait … what …? You just wanted predictions for your Oscars pool? Geez. Why didn't you say so?
"La La Land!" Repeat it nine times. Add the dynamic duo from "Fences" and sprinkle in a little "Moonlight." And then cut to Meryl, clapping and crying.
So here we go, category by category. Let's get started before the orchestra plays us off ...
Picture
Winner: We've pretty much covered this, right? A movie doesn't earn a record-tying 14 nominations and not win best picture. If you want to get hammered on Oscars night, choose the words "La La Land" for your drinking game.
Director
Winner: Damien Chazelle, "La La Land." Voters will want to reward the creative force behind the best picture winner.
Lead actor
Winner: Denzel Washington, "Fences"
Alternate: Casey Affleck, "Manchester by the Sea"
This feels like one of those times when the critics' favorite who steamrolled through the early part of the awards season gets usurped by a more obvious, broadly appealing choice. (Think "Mystic River's" Sean Penn besting "Lost in Translation's" Bill Murray or "Birdman" prevailing over "Boyhood.") Washington's imposing work in "Fences," acting with a capital A, is the kind of performance that usually prevails over inward turns like Affleck's in "Manchester." (Though not always — remember Mark Rylance won an Oscar last year for his lovely, understated performance in "Bridge of Spies.") To put it another way, adding some historical context: Denzel is probably going to drink Casey's milkshake.
Lead actress
Winner: Emma Stone, "La La Land." Yup. She passed the audition.
Supporting actor
Winner: Mahershala Ali, "Moonlight." A few Oscar pundits are picking Dev Patel to pull off an upset here. While a lot of voters loved "Lion," even the movie's most die-hard fans have to admit that its first hour — the one without Patel — is its strongest. Ali, meanwhile, brought a profound tenderness to his "Moonlight" character, making us empathize with a complicated drug dealer and see such people from a different angle.
Supporting actress
Winner: Viola Davis, "Fences." She pretty much won this from the moment she signed on to reprise her Broadway turn.
Adapted screenplay
Winner: "Moonlight" wins for the poetic way writer-director Barry Jenkins told a deeply personal story through the prism of harsh societal realities.
Original screenplay
Winner: If "La La Land" wins here, watch out. We could be looking at Oscar history. But more likely, "Manchester by the Sea" will win its one Oscar for Kenneth Lonergan's nimble, nuanced writing.
Animated feature
Winner: "Zootopia" prevails for its funny and thought-provoking take on tolerance.
Documentary feature
Winner: The ambitious, essential "O.J.: Made in America" will likely take this, even though most academy members probably didn't make it through its entire 467-minute running time. Ava DuVernay's shattering "13th" remains a possibility here too.
Foreign language film
Winner: "The Salesman." A vote for the latest film from Iranian director Asghar Farhadi has a dual purpose — rewarding excellence and showing solidarity with immigrants. I can't see academy members passing up that opportunity.
Cinematography
Winner: "La La Land" for the way Linus Sandgren made Los Angeles look like a place where magic hour lasts the entire day.
Costume design
Winner: Madeline Fontaine, "Jackie"
Alternate: Mary Zophres, "La La Land"
My initial instinct was to go with "La La Land," a movie that made canary-yellow dresses a thing. But this category rarely goes to movies that take place in the present day. And "Jackie" more than rose to the challenge of re-creating the wardrobe of a fashion icon. So go with the lady possessing the pillbox hat.
Film editing
Winner: Time was, this Oscar almost always lined up with the best picture winner. But that has happened just once so far this decade. Make it 2 for 7 with "La La Land."
Makeup and hairstyling
Winner: "Star Trek" won in 2010 and, with the category absent of any work from best picture nominees, the franchise should return to the winner's circle.
Production design
Winner: "La La Land's" blend of vintage and modern-day Hollywood should prove irresistible.
Original score
Winner: "La La Land." C'mon. Don't make me have to explain jazz.
Original song
Winner: "City of Stars." Fess up. You're humming it right now, aren't you?
Sound editing
Winner: "Hacksaw Ridge." Here's the last four winners in this category: "Mad Max: Fury Road," "American Sniper," "Gravity" and, in a tie, "Zero Dark Thirty" and "Skyfall." You see the pattern? Do you hear the pattern? "Hacksaw" will win for the rockets' red glare, the bombs bursting in air ...
Sound mixing
Winner: Meanwhile, if a music-heavy movie is nominated here, it wins. You have to go back to 2001's "Moulin Rouge!" to find the last one that didn't, probably because of the academy's long-standing bias against unnecessary punctuation marks. So … "La La Land" prevails.
Visual effects
Winner: Robert Legato has won previously for "Hugo" and "Titanic." Look for him to pull off the hat trick for the innovative "Jungle Book."
Animated short
Winner: It's either Pixar's sweet, rite-of-passage story "Piper" or "Pearl," a beautifully told tale of a father and daughter bonding over music. Pixar hasn't won in 15 year, so I'm leaning toward "Piper." But then … Pixar hasn't won in 15 years, so the Oscar could go to "Pearl" or perhaps the daring, haunting "Borrowed Time."
Documentary short
Winner: Three of the five nominees address the Syrian civil war and refugee crisis, including Netflix's (relatively) high-profile "White Helmets." Then there's "Joe's Violin," a heartwarming look at a Holocaust survivor who donated his violin to a Bronx public school. With Jon Stewart and Stephen Colbert in its corner, "Joe's" famous friends give it an edge.
Live-action short
Winner: This is the biggest guess of the lot. I'm going with "Ennemis Interieurs" ("Internal Enemies"), the intense tale of a French-Algerian man being questioned about his past as he tries to become a French citizen. Its timeliness should help its cause.
See the most-read stories this hour »
Twitter: @glennwhipp
ALSO
Academy Awards 2017: Complete list of Oscar nominations
Oscars fashion quiz: Can you guess the dress?
From black socks to black tie, Jimmy Kimmel prepares to host Hollywood's most glamorous night
From the Oscars to the Emmys.
Get the Envelope newsletter for exclusive awards season coverage, behind-the-scenes stories from the Envelope podcast and columnist Glenn Whipp's must-read analysis.
You may occasionally receive promotional content from the Los Angeles Times.