Live
Today in Entertainment: Twitter has a field day over Anthony Scaramucci's exit; Celebrities mourn the loss of Sam Shepard
Here's what's new and interesting in entertainment and the arts:
CBS' 'S.W.A.T.' reboot 'will take on the Trump years,' #BlackLivesMatter, says Shemar Moore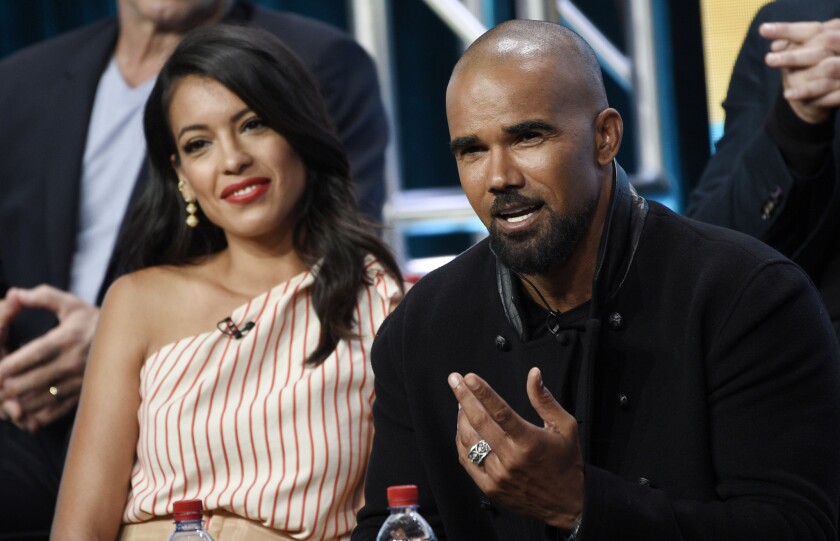 Don't let the funky theme song or the '70s origins fool you.
While technically a remake — of both the original series and the subsequent 2003 film based on it — CBS' upcoming cop drama "S.W.A.T." is very plugged into the current moment, according to its cast and creators.
In the series, former "Criminal Minds" star Shemar Moore plays a native Angeleno who runs a tactical unit for the LAPD and finds his loyalty torn between his fellow officers and the community in which he was raised.
As co-creator Aaron Rahsaan Thomas told reporters Tuesday at the Television Critics Assn. press tour, the series was inspired by his experiences growing up in Kansas City, which have helped him understand both sides of the raging debate over police violence.
"I grew up in a neighborhood that had a very complicated view towards police officers," said Thomas, who created the series with veteran showrunner Shawn Ryan. "On one hand, a 12-year-old kid who was a neighbor of mine was shot and killed by a police officer. On the other hand, another neighbor of mine was an actual police officer."
Moore, best known for his long run on the CBS procedural "Criminal Minds," noted the diversity of the cast and creative team and added that, while the show is primarily designed to entertain, it will also resonate politically.
"We're taking on the Trump years," he said. "I don't care who you voted for. It's just what's happening today. It's Black Lives Matter. As much as some people don't want to hear it, it's All Lives Matter. It's not just black versus blue or black versus white. It's every ethnicity. It's fear. It's racism. It's terrorism. It's subject matter of today."
Ryan, who created the groundbreaking drama "The Shield," about corrupt Los Angeles police officers, said he was excited about the chance to examine the often charged relationship between law enforcement and the communities they serve.
"Los Angeles is such a diverse, amazing community, and seeing an officer who kind of lives in the city and sort of sees the people that are being policed as humans and as neighbors and as friends was really important to me."