James Cromwell sentenced to seven days in jail for 2015 protest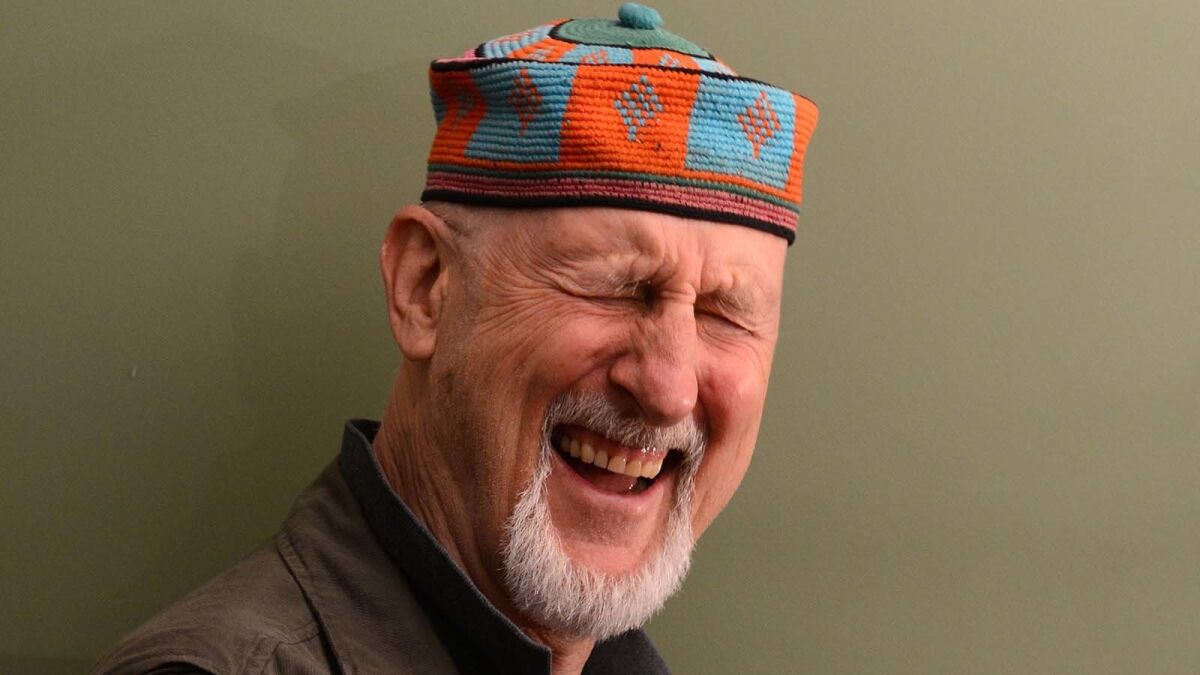 Actor James Cromwell has been sentenced to a week in a New York jail in lieu of a fine for obstructing traffic during a 2015 sit-in protesting construction of a natural gas-fired power plant in New York state.
The "Babe" and "L.A. Confidential" star, a longtime activist, was arrested in Wawayanda, N.Y., on Dec. 18, 2015, with five others who dubbed themselves the "Wawayanda Six," according to the Times Herald-Record of Middletown, N.Y.
After being found guilty of disorderly conduct earlier this year and each being fined $250 plus a $125 surcharge, half the members of the group paid up before the Thursday deadline while the other three — including Cromwell — refused, the Times Herald-Record reported.
On Thursday, the three who didn't pay got seven days in jail, though their attorney requested time to appeal, and the judge suspended the sentences until July 15, the paper said.
The 77-year-old "Young Pope" actor made up his mind a while ago not to pay, telling the paper on June 7, "I will not pay this fine. I will go to jail, and I will appeal."
The six were part of a larger group protesting the CPV power plant, which they believe will be harmful to the environment; CPV disagrees with those assertions.
"I'm not a scientist, I'm merely a concerned citizen," Cromwell told People about two weeks before his arrest, after being ejected from a celebration of local businesses in upstate New York, which he interrupted when he reportedly stood up and spoke out loudly against the plant.
"I'm concerned about this community and concerned about maintaining the quality of life for everyone here and not just for those people who make a profit out of ripping things out of the ground," he continued.
Construction has proceeded, and the plant is scheduled to go online in February 2018.
'The Carmichael Show' will end its run after three seasons
After three seasons, "The Carmichael Show" is ending its run.
The series, co-created and starring comedian Jerrod Carmichael, will air its series finale in August.
"For three seasons (okay 2.5), I got to make a show that I love with my friends. It's something I've wanted to do since I was 13," Carmichael said in a statement obtained by The Times. "Now, I'm excited to go make other things that I love. Thank you to every person who worked on or watched the Carmichael show."
The NBC sitcom, which also starred Loretta Devine, David Alan Grier, and Amber Stevens West, is currently in its third season, where it's been averaging 3.7 million viewers.
The series has drawn praise from critics for the way in which it tackles topical issues through the unfiltered conversations among family members. This season, the show aired an unedited episode with the N-word.
The show's relatively small viewership had placed its fate into question before. Its third season renewal came at the 11th hour, after NBC had already unveiled its 2016-17 schedule. And considering that the show is not owned by NBC (it's produced by 20th Century Fox Television), low ratings make a harder case for continuation.
A joint statement from 20th Century Fox Television presidents Jonnie Davis and Howard Kurtzman praised the show's socially conscious approach.
"It's a rarity that a comedy series tackles the social and political issues of the day in such a clever and hilariously funny way. This show was special, and we will miss it."
That unabashed approach sometimes fueled Carmichael's tension with NBC. Recently, he spoke out about the network's decision to pull an episode about a mass shooting that was slated to air the day of the congressional baseball practice shooting that left multiple people injured.
In a joint statement, NBC chairman Bob Greenblatt and NBC entertainment president, Jennifer Salke, thanked Carmichael for the show's run.
"We are enormously proud of The Carmichael Show and Jerrod's talent and vision to do a classic family sitcom that also taps into issues and relevant stories from the real world."