Newsletter: The richest — and poorest — members of Congress are from California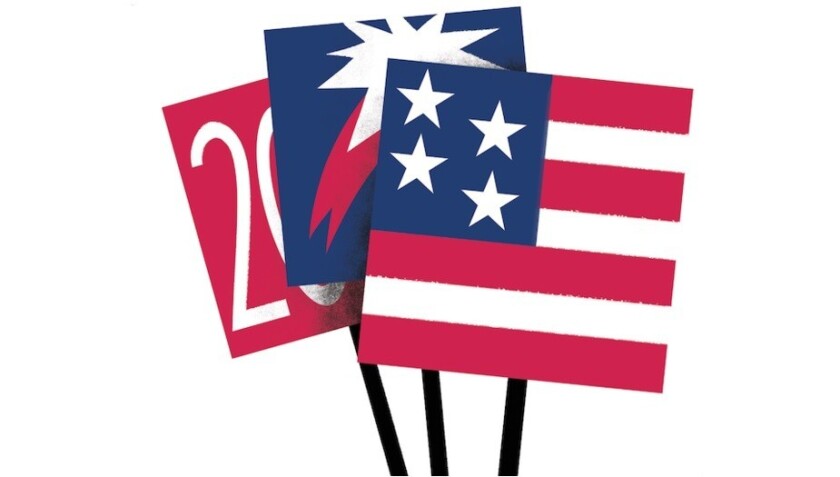 I'll admit it. Getting excited about financial disclosures from members of Congress is a little nerdy. Still, it's pretty cool to be able to read over each and every investment and liability California lawmakers reported on the annual forms.
The Times, using data crunched by the Capitol Hill newspaper Roll Call, is out with our ranking of the California congressional delegation. From the richest man in Congress, Rep. Darrell Issa, to the poorest, Rep. David Valadao, you can get a sense of the fortunes of the 55 lawmakers the state sends to Washington.
There's a ton of great data. Iris Lee and I report on House Minority Leader Nancy Pelosi's many lucrative properties, her husband's investment of $10 million in the Sacramento Mountain Lions team of the now-defunct United Football League and how there are 20 millionaires in the delegation. Ten members of the delegation reported owning at least $2.4 million worth of technology company stocks, including Facebook.
We also point out that the data hardly give the full picture, since lawmakers can report assets using wide ranges instead of precise figures. In just one example, Pelosi and her husband, with a minimum net worth of $16 million, reported having a joint checking account at Bank of America with a balance of at least $1.
THE GIFTS KEEP COMING
Efforts to rein in gifts to elected state officials in response to corruption scandals have stalled, allowing special interests and others last year to continue showering legislators with hundreds of thousands of dollars in freebies, including foreign travel, golf games and concert tickets. Patrick McGreevy took a look at the gifts to California's top politicians.
Sign up for the free Essential Politics email newsletter »
NATIONAL POLITICS LIGHTNING ROUND
The White House belatedly acknowledged a call with the British prime minister, but not her concerns about President Trump's latest trade proposals.
Administration officials signaled Sunday that Trump is determined to impose punishing tariffs on imported steel and aluminum, brushing aside an outcry from foreign allies, U.S. manufacturers, Republican lawmakers and presidential advisors that he may ignite a damaging trade war.
There was a time when the National Rifle Assn. was a bipartisan organization.
As Trump appears to lurch from crisis to crisis on the world stage, Defense Secretary James N. Mattis and Secretary of State Rex Tillerson have quietly maneuvered to constrain an impulsive commander in chief, the latest sign of a national security team that is increasingly challenging the president. Officials say the two senior Cabinet officers have slow-rolled requests for options on a wide range of policy goals, including exiting the Iran nuclear disarmament deal, reacting to missile strikes into Saudi Arabia by Iran-backed rebels in Yemen, pressuring longtime ally Pakistan by cutting U.S. military aid, and possible limited airstrikes on North Korea's nuclear infrastructure.
White House Chief of Staff John F. Kelly sought again Friday to defend his role in handling the ouster of Rob Porter. "We didn't cover ourselves in glory in terms of how we handled that," Kelly told reporters Friday, referring to days of conflicting statements from the White House after Porter resigned on Feb. 6. "It was confusing."
In a baffling move, Trump threatened to delay border wall work in California.
Pelosi said she is optimistic on the chances for a gun control bill, but doubts a renewed assault weapons ban can pass right now. Her comments came on the heels of Sen. Dianne Feinstein shaking with glee at Trump saying the ban should be included in gun legislation.
A man shot himself outside the White House this weekend.
THE MIDTERM ELECTIONS
The lone candidate for a U.S House seat in the Central Valley that the Democrats consider a prime pickup opportunity ended his congressional bid this weekend. Sarah Wire reports that Democrats are not ceding the race with Emilio Huerta's exit, and expect a new candidate to announce before this week's filing deadline.
The son of labor activist Dolores Huerta, the candidate was mounting a second bid to unseat Rep. David Valadao. As we've reported, Democratic elected officials say his mother was trying to pressure them from recruiting other candidates in the race.
A few hours after news broke that her son was no longer running, Huerta was onstage at the Oscars during a performance of "Stand Up for Something" from the film "Marshall."
THE RACE FOR GOVERNOR
Wealthy Hollywood producer Steve Bing is teaming up with other entertainment bigwigs this month to host a fundraiser for Antonio Villaraigosa's campaign for governor.
Surprise candidate for governor Amanda Renteria surfaced in San Francisco this weekend, making clear that young women are key to her political strategy.
A reminder you can keep up with these races in the moment via our Essential Politics news feed on California politics, and make sure to sign up for breaking news alerts.
HOMELESSNESS MONEY STALLED
Almost two years since Gov. Jerry Brown and state lawmakers signed off on a $2-billion bond to help finance new homeless housing developments, none of the money has been spent. The dollars are tied up in court as a Sacramento attorney argues the bond illegally diverts money promised to treat those with severe mental illness, and no one knows when the housing money might be available to spend.
CALIFORNIA'S VIOLENT CRIMES: A LIST OF 23
It took a decision from voters to approve Brown's overhaul of prison parole to shine a light on a largely unknown, but hugely important, list buried deep in state law: the 23 crimes that California considers "violent."
The list is hardly comprehensive. And in his Sunday column, John Myers takes a closer look at the origins of the list and whether it's time to make it more closely align with what Californians probably think is, and isn't, a violent crime.
TODAY'S ESSENTIALS
— This week's California Politics Podcast takes a look at how leading Democrats tried hard at the recent state convention to not look like the one who was throwing the first punch.
— Christina Prejean became the first Democrat to drop out of the crowded race to replace Rep. Darrell Issa in the 49th Congressional District, announcing her decision on stage at a "viability forum" organized by liberal activists hoping to capture the seat.
— A legislative investigation found that former Assemblyman Raul Bocanegra likely made unwanted advances toward subordinates while he worked as a chief of staff. And his district director, Gerardo Guzman, the husband of a Los Angeles City Council member, was fired.
— The ascendance of the independent voter isn't what it seems, Mark Z. Barabak reports. Indeed, the notion that legions of voters are shunning Democrat and Republican alike to boldly march down a path of utter neutrality is pretty much a myth.
— California would raise the minimum age for purchasing a rifle and other long guns from 18 to 21 under new proposed legislation that also would ban the purchase of more than one firearm by individuals in any 30-day period.
— Los Angeles Mayor Eric Garcetti is opposing major state housing legislation to increase density around transit because it doesn't protect single-family neighborhoods.
— On the "Bloody Sunday" anniversary weekend, activists and politicians urged that the civil rights advocacy continue. Sarah Wire was there. She also reports on Oakland-area students who joined Congress on the Civil Rights Pilgrimage.
— A field representative for former Rep. Janice Hahn was convicted in a shakedown of a Compton marijuana dispensary.
— A new pro-Feinstein super PAC launched.
— Pelosi is giving the Smithsonian items from her swearing-in as the first female speaker.
— The Golden State Warriors skipped the White House. Here's who they did meet when visiting D.C. last week.
— Sunday's Oscars had a special meaning for those who live and work in Sacramento, as the capital city had its moment in the sun with the coming-of-age story "Lady Bird." Catch up with our Oscars coverage here.
LOGISTICS
Essential Politics is published Monday, Wednesday and Friday.
You can keep up with breaking news on our politics page throughout the day for the latest and greatest. And are you following us on Twitter at @latimespolitics?
Miss Friday's newsletter? Here you go.
Please send thoughts, concerns and news tips to politics@latimes.com.
Did someone forward you this? Sign up here to get Essential Politics in your inbox.
---
Get our Essential Politics newsletter
The latest news, analysis and insights from our politics teams from Sacramento to D.C.
You may occasionally receive promotional content from the Los Angeles Times.