Artichoke and sun-dried tomato frittata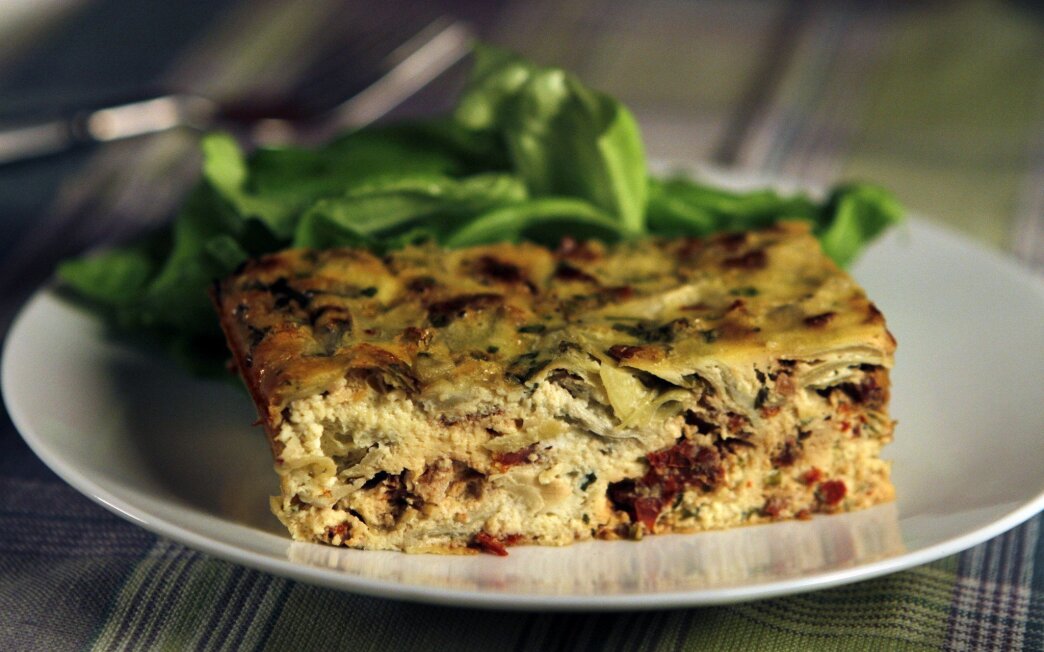 Print Recipe

Print Recipe
Dear SOS: I recently visited the beautiful little town of Capitola, next to Santa Cruz on the California coast. Gayle's Bakery & Rosticceria is a special place. Along with mouth-watering baked goods, I enjoyed a very yummy artichoke frittata. Could you please try to get the recipe?
Donna Sloan
Los Angeles
Dear Donna: Gayle's was happy to share the recipe with us, which we've adapted below.
1
Heat the oven to 350 degrees. Butter a 12-by-9-inch casserole dish.
2
In a bowl, toss the artichokes, tomatoes, chives, basil and parsley, and cheddar and parmesan cheeses together gently. Spread evenly in the dish.
3
Whisk together the eggs, cream, salt and pepper. Pour over vegetable mixture.
4
Put the frittata in a larger pan, and add enough hot water to reach halfway up the side of the frittata dish.
5
Bake until the top is lightly golden, then cover with foil and continue baking until the frittata is set (a knife inserted should come out clean), 40 to 50 minutes. Cool slightly before slicing. Serve warm or at room temperature.
Adapted from Gayle's Bakery & Rosticceria.
---
Get our new Cooking newsletter.
You may occasionally receive promotional content from the Los Angeles Times.