Auberge at Ojai's chickpea fritters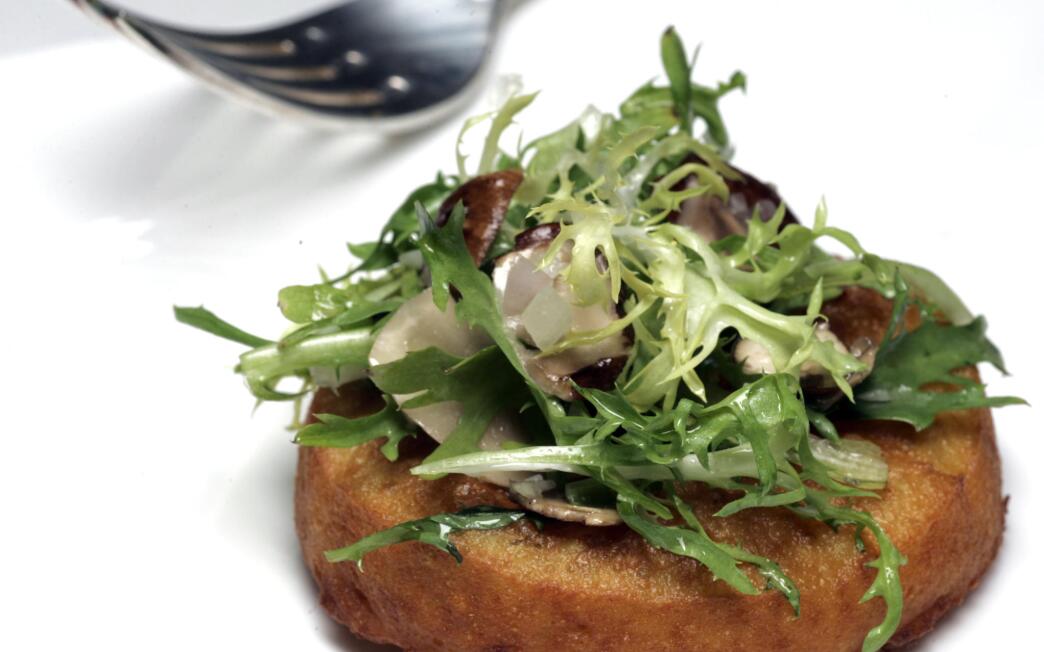 Fritters
1
In a medium saucepan, over medium heat, add the milk, butter, salt and pepper. Use a microplane grater to grate the garlic clove over the pot. Heat until boiling.
2
Reduce the heat to low and slowly whisk in the chickpea flour. Whisk until the mixture is thick and smooth and begins to pull away from the side of the saucepan.
3
Spoon the batter out onto a greased rimmed baking sheet, making a layer one-half-inch thick. Use a spatula to smooth the top. Cool completely.
4
Cut the batter into 6 (3-inch) round circles. Heat the oil to 350 degrees. Place paper towels on a baking sheet and set aside. Fry two at a time for 3 to 4 minutes, turning over halfway through the frying until golden brown. Remove to paper towels to drain. Continue with remaining fritters. Makes 6 fritters.
Salad and assembly
1
Make the dressing by whisking together the cumin, vinegar, olive and grape seed oils, salt and pepper in a bowl.
2
Combine the frisee, mushrooms and shallot in a bowl. Add the dressing and gently toss.
3
Place 1 fritter on each plate. Place about 2 tablespoons of frisee salad on top and serve.