Buttercake Bakery's marble cake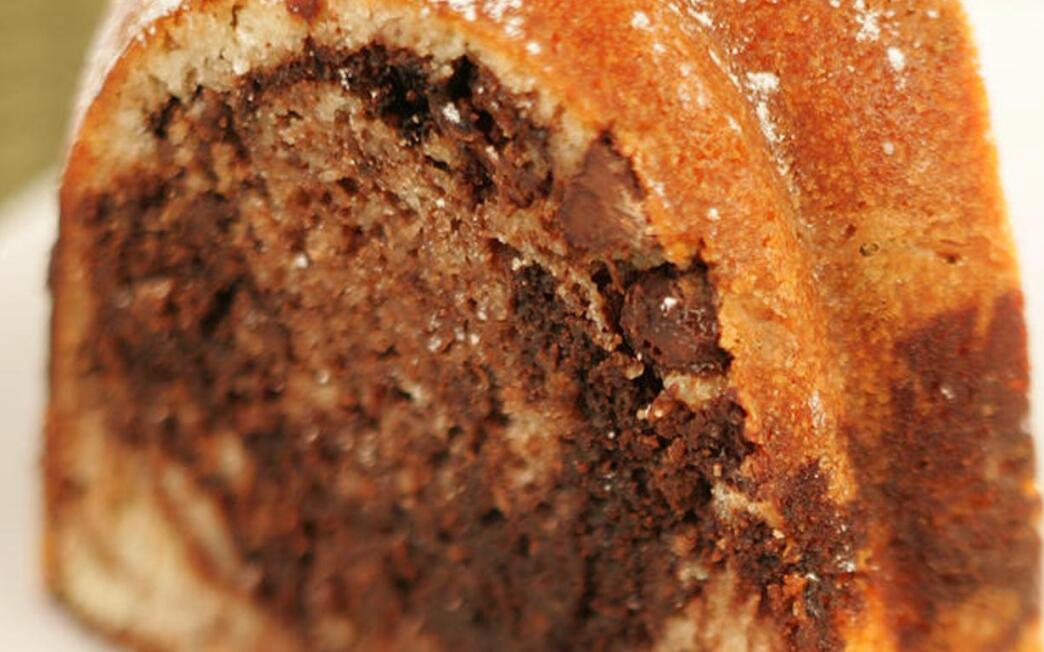 Print Recipe

Print Recipe
Dear SOS: I absolutely love Buttercake Bakery in West Los Angeles. I especially love the marble cake. It's comfort food in cake form. Do you think you could print the recipe?
Michelle Cerami
Los Angeles
Dear Michelle: This version of the classic cake combines a moist butter bundt cake and a swirl of rich chocolate syrup, with a big handful of chocolate chips thrown in for good measure. Cool the cake and dust it lightly with powdered sugar if you can -- before it disappears.
1
In a small saucepan, whisk together one-half cup of the sugar, the cocoa powder and corn syrup with one-half cup hot water. Bring just to a simmer, stirring occasionally. Add a half-teaspoon of vanilla off the heat and set aside.
2
Heat the oven to 350 degrees. Butter and lightly flour a 12-cup bundt pan.
3
In a medium bowl, combine the flour, baking powder and salt and set aside. In the bowl of a stand mixer (or in a large bowl if using a hand mixer), cream the butter with the remaining sugar until light and fluffy. Whisk in the eggs one at a time until thoroughly incorporated, then whisk in the remaining vanilla.
4
Whisk about a third of the flour mixture into the batter, then a third of the milk. Continue whisking in the flour mixture and milk, alternately and a little at a time, until everything is added and the batter is light and smooth.
5
Gently fold in the chocolate chips, then divide the batter into thirds. Pour a third of the batter into the prepared bundt pan.
6
Whisk the chocolate syrup with another third of batter, then pour this into the prepared bundt pan. Pour the remaining third of batter over this, lightly swirl the batters with a wooden skewer or knife to give a "marble" effect and place the pan in the oven.
7
Bake the cake until a toothpick inserted comes out clean and the cake springs back lightly when touched, about 1 hour. Cool the cake in the pan on a wire rack. Invert the cooled cake onto a serving platter and dust lightly with powdered sugar.
Adapted from a Buttercake Bakery recipe.
---
Get our new Cooking newsletter.
You may occasionally receive promotional content from the Los Angeles Times.