Chocolate chip cookies
Yields
Makes about 14 cookies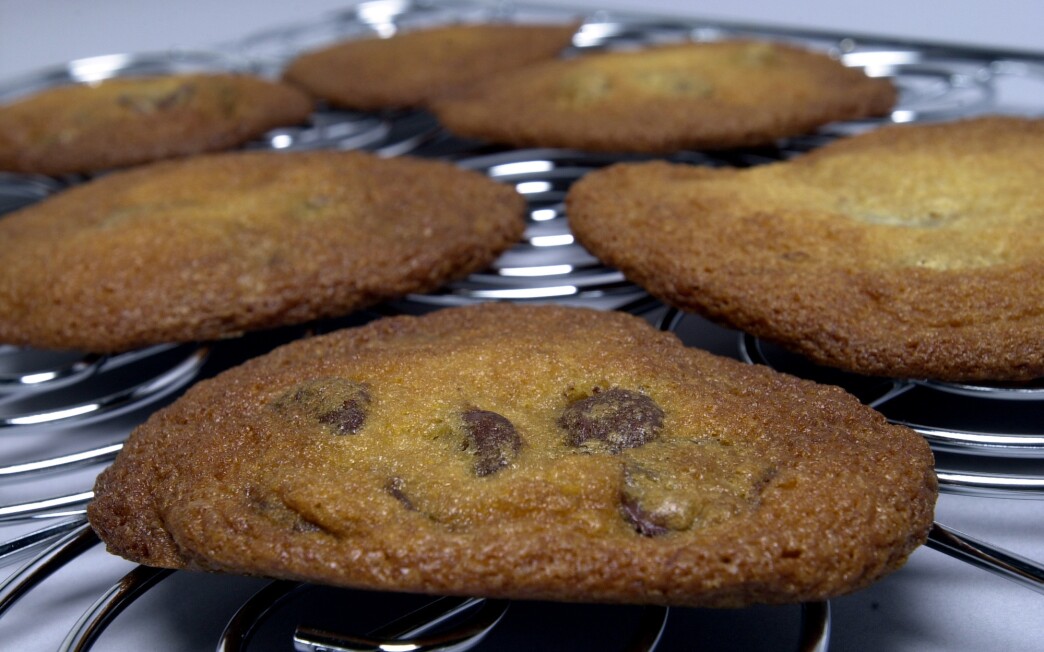 Print Recipe

Print Recipe
Dear SOS: Annie's chocolate chip cookies at Clementine in Century City are darn near inimitable.
Rachel Davidson and Jeffrey Janger
Los Angeles
Dear Rachel and Jeffrey: Annie Miler of Clementine bakes these in a convection oven to give them a wrinkled look. We found a regular oven will yield a smoother surface. Miler uses bittersweet pastilles (round chocolate disks), available at Surfas in Los Angeles and Nicole's Gourmet Foods in South Pasadena. You can substitute 1 cup of coarsely chopped bittersweet chocolate.
1
Mix together the cake and all-purpose flours, baking soda and salt in a bowl.
2
Cream the butter and sugars with an electric mixer just until the butter chunks disappear. Beat in the vanilla and eggs, one at a time. Mix in the flour mixture. Stir in the pastilles.
3
Cover with plastic wrap and refrigerate until very cold, 1 hour or overnight.
4
Heat the oven to 350 degrees (convection oven) or to 375 degrees (standard oven). Line a baking sheet with parchment paper. Roll chunks of batter between your hands into balls about the size of golf balls; place on the baking sheet. Bake until the cookies are done in the center and crispy around the edges, 11 minutes. Remove to wire racks.
---
Get our new Cooking newsletter.
You may occasionally receive promotional content from the Los Angeles Times.