Chocolate peanut butter crinkles
Yields
Makes about 4 dozen cookies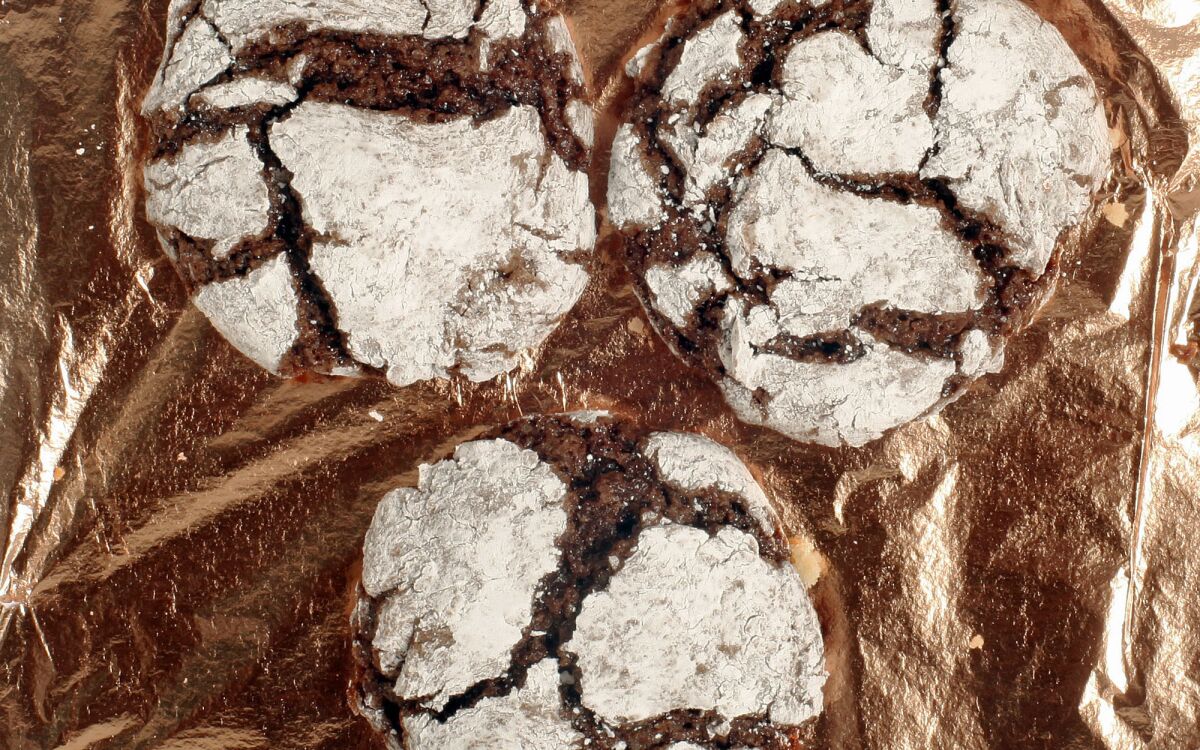 Print Recipe

Print Recipe
Chocolatey and full of texture, these are everything we love about a crinkle cookie with a hint of peanut butter added to the party. The cookie was one of the 10 favorites from more than 250 submissions in the Times' fourth annual Holiday Cookie Bake-Off in 2013. The recipe is a bit of a happy accident. The recipe's author, Carol Gendel explained: "When I first decided to make these cookies, I found I did not have baking chocolate in the house. But I did know the conversion for baking chocolate to cocoa plus fat. Instead of using butter or oil, I used peanut butter and have been making them this way ever since."
1
In the bowl of a stand mixer fitted with the paddle attachment, or in a large bowl using a hand mixer, mix together the oil, cocoa, granulated sugar and peanut butter until combined. Beat in the eggs, one at a time, until combined, then beat in the vanilla.
2
In a medium bowl, whisk together the flour, baking powder and salt. Beat the flour mixture into the cocoa mixture until combined. Cover the dough and refrigerate until well-chilled, preferably overnight.
3
Heat the oven to 350 degrees, and place the powdered sugar in a bowl. Drop teaspoonfuls of the chilled dough into the powdered sugar, then roll, shaping the dough into a ball. Space the cookies about 2 inches apart on a parchment-lined or greased baking sheet. Bake until the cookies are just set to the touch, 10 to 12 minutes, being careful not to overbake. Rotate the cookies halfway through for even baking.
4
Cool the cookies on the baking sheet 5 minutes before transferring to a rack . Sprinkle with additional powdered sugar if desired. Store the cookies in an airtight container; the cookies can also be frozen.
---
Get our new Cooking newsletter.
Your roundup of inspiring recipes and kitchen tricks.
You may occasionally receive promotional content from the Los Angeles Times.