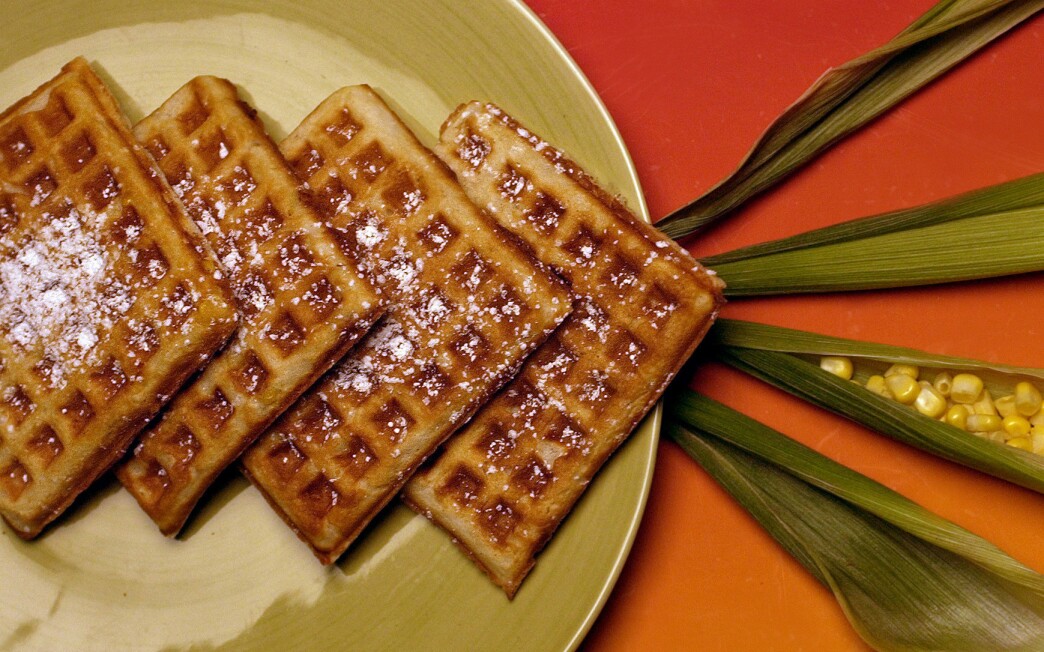 Print Recipe

Print Recipe
The modern varieties of supersweet corn are so filled with natural sugar that they make an almost fruity addition to a light waffle batter. Our recipe uses low-fat buttermilk and less butter then most. Beaten egg whites--which have no fat or cholesterol--are folded in for added volume and fluffiness. At serving time, skip the maple syrup and butter and try a sprinkle of powdered sugar instead.
1
Cook the corn in the butter in a small skillet over medium-low heat until tender, about 3 minutes.
2
Combine the flour, baking powder, sugar and salt in a large bowl. Stir in the buttermilk and corn, along with any remaining butter in the pan, until just blended.
3
Beat the egg whites in a separate bowl using an electric mixer until stiff but not dry. Fold the egg whites into the batter just until blended.
4
Spray a waffle iron with nonstick cooking spray or brush with oil, then heat. Pour about 1 1/4 cups batter into the iron. Close the lid and cook until golden brown, about 8 minutes. Remove the waffle from the iron and break into 4 sections. Repeat with remaining batter. Sprinkle the waffles with powdered sugar.
Use a four-waffle iron with a nonstick coating.
---
Get our new Cooking newsletter.
You may occasionally receive promotional content from the Los Angeles Times.