Frog Hollow's pear-ginger cake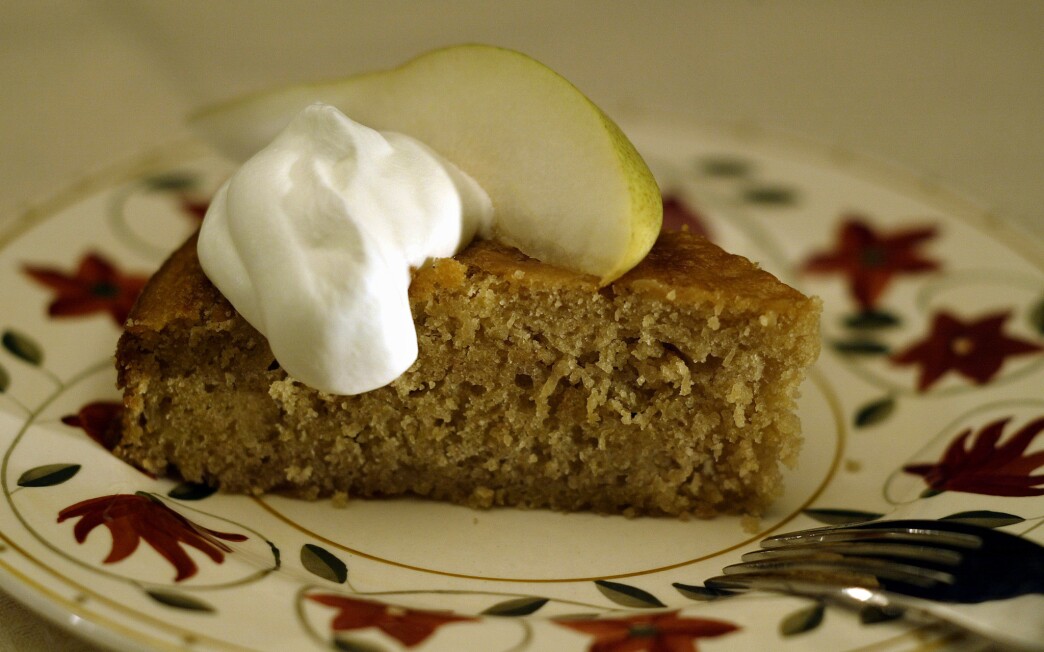 Print Recipe

Print Recipe
Dear SOS: We recently had a scrumptious pear-ginger cake at the Frog Hollow Farm Market and Cafe in the Ferry Building in San Francisco. We'd greatly appreciate getting the recipe.
Lillian Maremont
San Francisco
Dear Lillian: Rebecca Courchesne of Frog Hollow Farm says to use fully ripe, very soft pears or cook the fruit briefly as you would to make applesauce. But, she says, "Make sure you leave some chunks of pear either way." This is a pleasantly spicy cake, not too rich, with a light texture and the fragrance of fresh fruit.
1
Heat the oven to 350 degrees. Cream the butter and sugars until light and fluffy. Add the eggs one at a time, beating until blended.
2
Add the pears, ginger and vanilla and mix. The mixture may look curdled at this point.
3
Sift together the cake flour, baking soda and salt. Add the flour mixture to the pear mixture alternately with the buttermilk, beginning and ending with the flour mixture. Beat until blended, scraping the sides of the bowl as needed. Be careful not to over mix.
4
Pour the batter into a greased and floured 9-inch round cake pan with a removable bottom or a springform pan. Bake until a skewer inserted in the middle comes out clean, about 45 to 50 minutes. Cool in the pan for 15 minutes, then remove the cake to a cake plate. Serve with whipped cream and pear slices.
---
Get our new Cooking newsletter.
You may occasionally receive promotional content from the Los Angeles Times.