Lodge Bread's Date Nut Slices
Yields
Makes 12 to 16 slices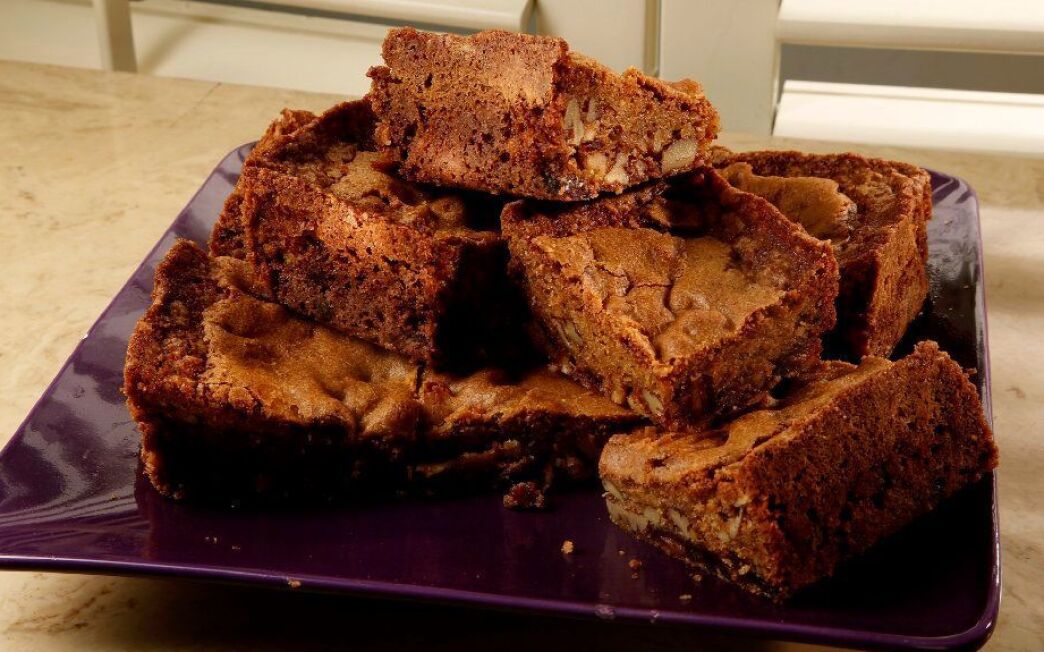 Print Recipe

Print Recipe
These sticky-sweet cake squares, developed by former Lodge Pastry chef Jacqui de Borja from her family's recipe, are actually a traditional dish in the Philippines called "Food For the Gods." The dates are the stars of the cake, so use moist, plump dates. If your dates are too dry, soak them in some hot tap water for 10 minutes, then drain and dry well before proceeding with the recipe.
1
Heat the oven to 375 degrees. Grease a 9-by-13-inch baking pan and line with parchment. Grease the parchment and set aside.
2
In a large bowl, whisk together both flours, the baking powder and soda, and salt.
3
In the bowl of a stand mixer fitted with the paddle attachment, rub the orange zest into the granulated sugar then add the brown sugar and butter and cream everything together until light and airy, 3 to 5 minutes. Beat in the eggs, one at a time, until fully incorporated, scraping down the sides after each addition. Beat in the vanilla.
4
Add the dry ingredients in 2 additions, scraping down the sides, and mixing until completely combined. Stir in the dates and both nuts.
5
Spoon the batter into the pan, spreading it evenly. Bake, rotating the pan halfway through cooking, until a toothpick inserted in the center comes out with no crumbs attached and the cake is set, about 1 hour. Let cool completely before slicing.
---
Get our new Cooking newsletter.
You may occasionally receive promotional content from the Los Angeles Times.