Lodge Bread's date nut slices
Yields
Makes 12 to 16 slices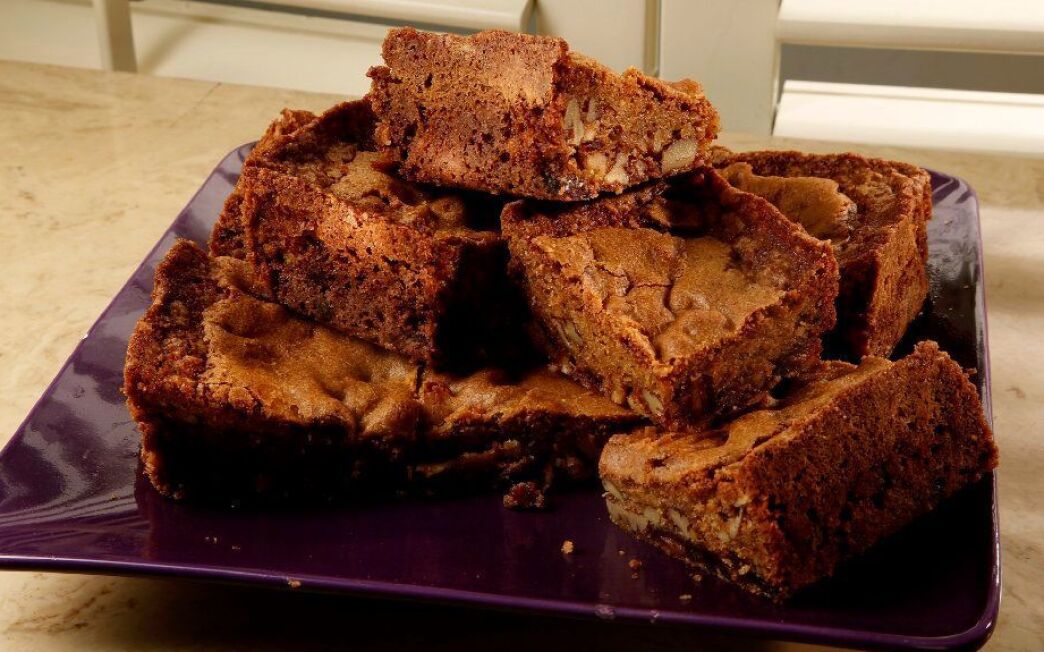 1
Heat the oven to 375 degrees. Grease a 13- by 9-inch baking pan and line with parchment. Grease the parchment and set aside.
2
In a large bowl, whisk together the flours, baking powder and soda, and salt. In a separate bowl, rub the orange zest into the granulated sugar.
3
In the bowl of a stand mixer using the paddle attachment, cream both sugars and the butter until light and airy, 3 to 5 minutes. Beat in the eggs, one at a time, until fully incorporated, scraping down the sides after each addition. Beat in the vanilla.
4
Add the dry ingredients in 2 additions, scraping down the sides, and mixing until completely combined. Stir in the dates and nuts.
5
Spoon the batter into the pan, spreading it evenly. Bake until set in the middle, about 1 hour, rotating halfway through for even baking. Cool before slicing.