Louisiana-Style Chicken and Rice Soup
Time
Active work time: 20 minutes Total preparation time: 50 minutes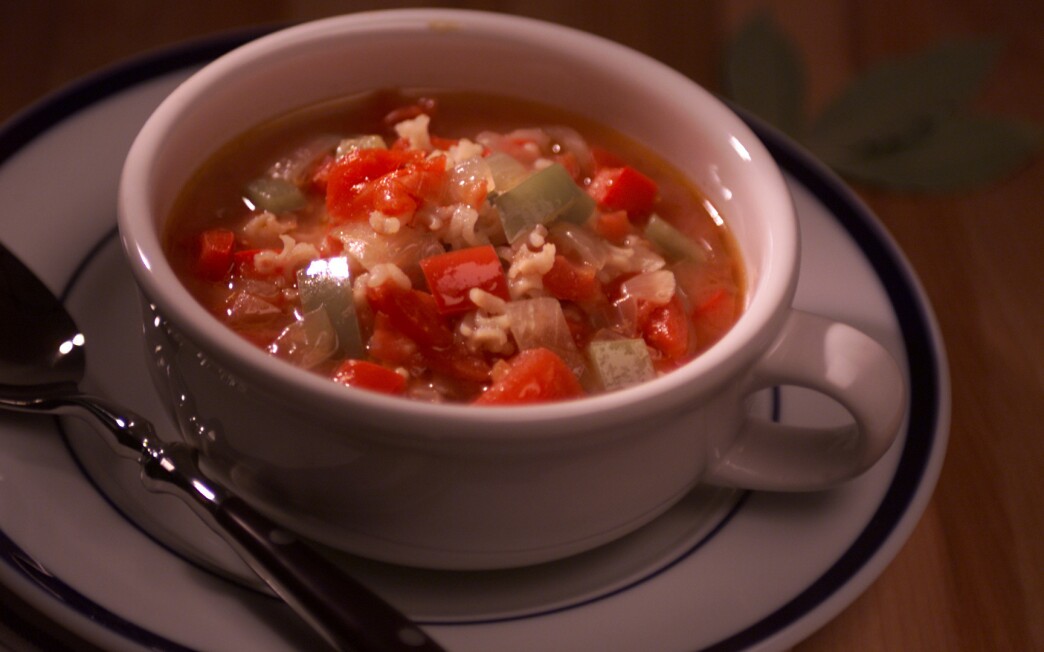 1
Arrange the sausage slices in a single layer in a large stockpot. Cook the sausage over medium heat on both sides until lightly browned and cooked through, about 4 minutes. Remove with a slotted spoon and set aside on a plate. There should be about 1 tablespoon of fat left in the pan. Add enough oil to the pan so there is a total of 3 tablespoons. Swirl to coat the pan, then add the garlic and onion. Cook, stirring frequently, until the onion is softened, about 3 minutes. Add the green and red peppers and cook 3 minutes longer.
2
Add the diced tomatoes, including the juice, along with the chicken broth, bay leaf and thyme. Bring to a boil over medium-high heat. Lower the heat so the soup just simmers, partially cover the pot and cook for 10 minutes. Stir in the rice, partially cover the pot and simmer until the rice is almost tender, 10 minutes longer. Add the sausage and chicken and cook until heated through, about 5 minutes. Remove the bay leaf. Ladle into warm soup bowls and serve immediately.
Morgan is coauthor of "Dressed to Grill: Savvy Recipes for Girls Who Play With Fire.".
---
Get our new Cooking newsletter.
You may occasionally receive promotional content from the Los Angeles Times.