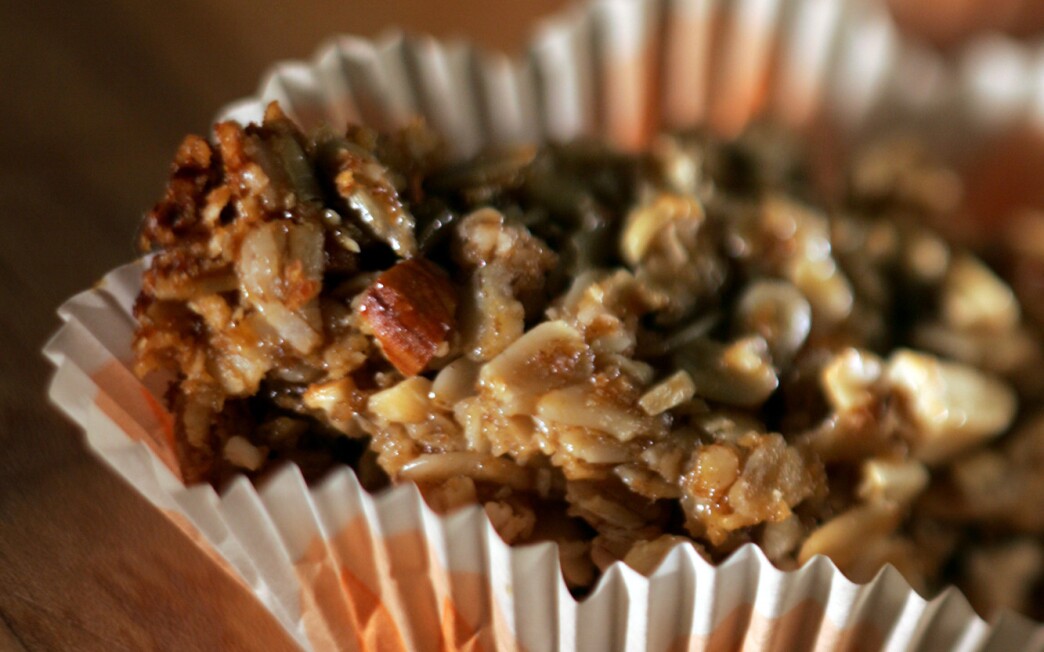 Print Recipe

Print Recipe
One of the most important and beautiful customs of Purim is giving the gift of food -- mishloach manot ( shalach manos in Yiddish). Packed with vitamins, minerals and fiber, these are among the most healthful mishloach manot you can make. Queen Esther, a devout vegetarian (because the palace wasn't kosher), would have kvelled. For a Middle Eastern touch, a few drops of rosewater may be added to the oil mixture.
From the story: At Purim, food is a blessing
1
Heat the oven to 350 degrees. Grease an 8-inch-square baking pan.
2
In a medium bowl, mix the oats, sunflower seeds, cashews, almonds, wheat germ, salt and cinnamon. In a smaller bowl, mix the oil, vanilla, honey and molasses until smooth. Pour the oil mixture into the dry ingredients and stir with a wooden spoon till coated. Knead the mixture well with oiled hands until uniform and press firmly into the prepared pan. The mixture will be very sticky.
3
Bake until golden on top, about 20 minutes, rotating the pan halfway through for even cooking. Remove the pan from the oven and cut the sweets into square or diamond shapes. The mixture will be very soft and crumbly at first. Cool thoroughly in the pan so the sweets firm up and then remove carefully. (The first piece is the hardest to get out whole.)
4
Divide the pieces among colorful decorative paper muffin cups, or carefully cut into smaller pieces and place in mini-muffin paper cups.
Adapted from "The Essential Book of Jewish Festival Cooking" by Phyllis Glazer with Miriyam Glazer.
---
Get our new Cooking newsletter.
You may occasionally receive promotional content from the Los Angeles Times.