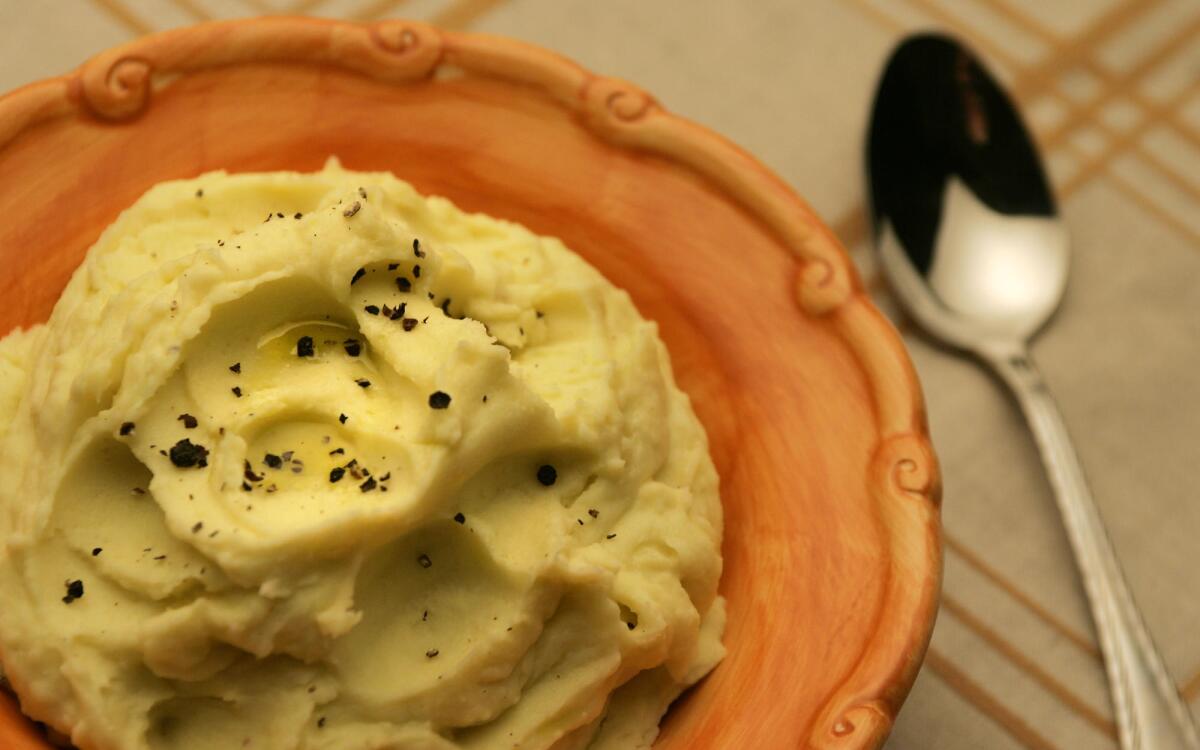 Print Recipe

Print Recipe
When food writers first exhorted us to drizzle olive oil hither and yon in the 1980s, the problem wasn't just that drizzle is a silly word, but that the oil wasn't right. The bland, golden olive oils then dominating the market were fine for frying, perfectly good for hummus, but there was very little around that was anywhere near good enough to garnish a newly grilled fish.
Twenty years later, we are only now seeing that sort of quality. Retail outfits such as Whole Foods deserve a measure of credit for stocking not a few, but dozens of top-end Italian, Spanish and Greek oils. However, they are doing it in such an uncomprehending, disconnected way that it's more common to see staff dusting the bottles than selling them.
No, the real enlightenment has come from our farmers. For public understanding to finally stir, we've had to go beyond the bottles to the trees and fruit. It took California ranchers, such as Joeli Yaguda in Paso Robles, planting dozens of new olive groves, laying in shiny new presses and then getting new season oil to us in such a startlingly fresh state. This is now prompting a rethinking of how, when and why to use olive oil.
There's no shame in learning you've been doing it all wrong. Rome didn't learn to drizzle in a day. Plus, like our government, we could have had better intelligence. Back in the 1980s, we were told that the key was to make sure we used "extra-virgin" olive oil from a first pressing. This meant that it had less than 1% oleic acid, and the oil was pressed in the first run of the fruit. It turned out that more than 70% of olive oil on the market is extra virgin, and if olive oil isn't first-pressed, then it's not edible. It's been chemically extracted from spent pulp and will be industrial grade.
Beyond an oil's virgin status, guidance from food writers as to how to choose an edible oil was by no means clear. There are as many styles of olive oil as wine, from mild and gold to fiery and green. Elizabeth David gagged Britain by prescribing pungent green oil be used in mayonnaise, a French sauce best made with corn oil. Across, in the U.S., pundits erred to blandness, giving the impression that one bottle of Bertolli fit all.
Here in California, we don't owe our recent awakening to better food writers, but to the trees. California has one of only five Mediterranean climates suitable for olive production in the world. Add to that, we've got the farmers who listen to chefs.
For years, local oil made from trees imported by the Spanish missionaries has been nutty, golden and, often, too bland for garnishing. So instead of replanting more of the same trees, since 1992, a new wave of farmers from Napa to Ojai have been importing trees from Italy.
This wave of new planting has transformed our experience of olive oil. In the last four years, pungent green oils made from Tuscan varieties such as Frantoio, Pendolino, Lucca, Leccino and Moraiolo have been appearing late every autumn in Southern Californian farmers markets. They disappear from stalls so fast that, for many of us, it's been easier to detect the shift in styles at restaurants.
Shot glass of oil
At Campanile and La Terza, olive oils are now sold by the serving, like a shot of whisky, but for your bread basket. To get the best from the oil, my advice is to pass on this option, and wait for the kitchen to show you how to use it. At Campanile, chef-proprietor Mark Peel is using the strong green flavors to transform familiar dishes. Take prosciutto and melon. By lacing it with a strong green oil, and scattering it with mint, he gives the sweet and salty notes of the ham and fruit a succession of strong herbaceous foils.
Over at La Brea Bakery, run by Peel's business partner, Nancy Silverton, the way she uses olive oil is transforming pastries and even ice cream. Her new emphasis is on savory cakes, which results in regular offerings of olive oil scones with rosemary topping.
She has even enlisted olive oil in the dessert menu. In a dish designed for the opening of her friends' new restaurant La Terza, she combined an olive oil cake with an ice cream flavored with oil. The upshot is a unique dessert, whose flavors run the gamut from salty to sweet, and whose overriding flavor is the bright young fruit of olives.
Where garnishing meets cooking is the point at which we discover the sheer force of flavor of these new green, green oils. The way to manage this is, at minimum, to keep a two-oil kitchen. Never be without a good mild marching oil -- Santini from Trader Joe's is good. So when you encounter a recipe where the oil stands in for butter, such as Simon Hopkinson's mashed potatoes, use the mild oil for the bulk, then garnish with the strong green stuff. It will save money and build layers of pepper and fruit flavors.
Use the same technique with hummus, smoked eggplant puree and all those unctuous Middle Eastern spreads.
Last year, the new oil went so fast that if you blinked, you missed it. As you tour markets this autumn, be sure not to walk past the Windrose Farm stall with the beans without checking for the oil. It might have Yaguda's new season Pasolivo oil from Paso Robles in the truck. Or watch for the man with the tall blue bottles. That's Asquith from Ojai with some of the best fresh olive oil outside Tuscany.
Check the freshness
When buying oil in L.A. delicatessens and food shops, it's key to check the freshness. Of the California blends that have made the shelves in past years, look for the Frantoio blends made by Roberto Zecca in Mill Valley. Not only are they excellent, but like all California olive oils, they're clearly dated. Fluorescent lights in stores do the oil no favors, so another trick is to pull the bottle from behind the front display model.
Once you get a new season California oil, beware the final pitfall of the drizzle days of the 1980s. No kitchen supplement from that era was complete without a shot of oil and vinegar standing on a window sill or next to a stove. There is no worse place to store oil. Olives are fruit; olive oil is a fruit juice. You might as well leave out your orange juice and butter in the sun. If your oil has a buttery taste, then it's probably rancid.
The ideal place to store olive oil is in a cool dark cabinet, or, in very hot climates, in the refrigerator, though dealing with congealing and condensation is a bore. The art is to buy little, use it often and instead of drizzling, pour with a generous hand.
1
Boil the potatoes in a large pot of salted water. Meanwhile, put the milk, garlic, rosemary and thyme in a small saucepan, bring to a simmer, then remove from the heat, cover and leave to infuse.
2
Drain and mash the potatoes using a potato ricer if you have one. Put in a bowl and keep warm.
3
Strain the flavored milk through a fine sieve, add the olive oil and gently reheat in a saucepan.
4
Sir the warm olive oil-milk mixture into the potatoes. Season with salt and white pepper. Garnish with the light green olive oil and sprinkle with cracked black pepper.
Adapted from a recipe in "Roast Chicken and Other Stories" by Simon Hopkinson.
---
Get our new Cooking newsletter.
Your roundup of inspiring recipes and kitchen tricks.
You may occasionally receive promotional content from the Los Angeles Times.