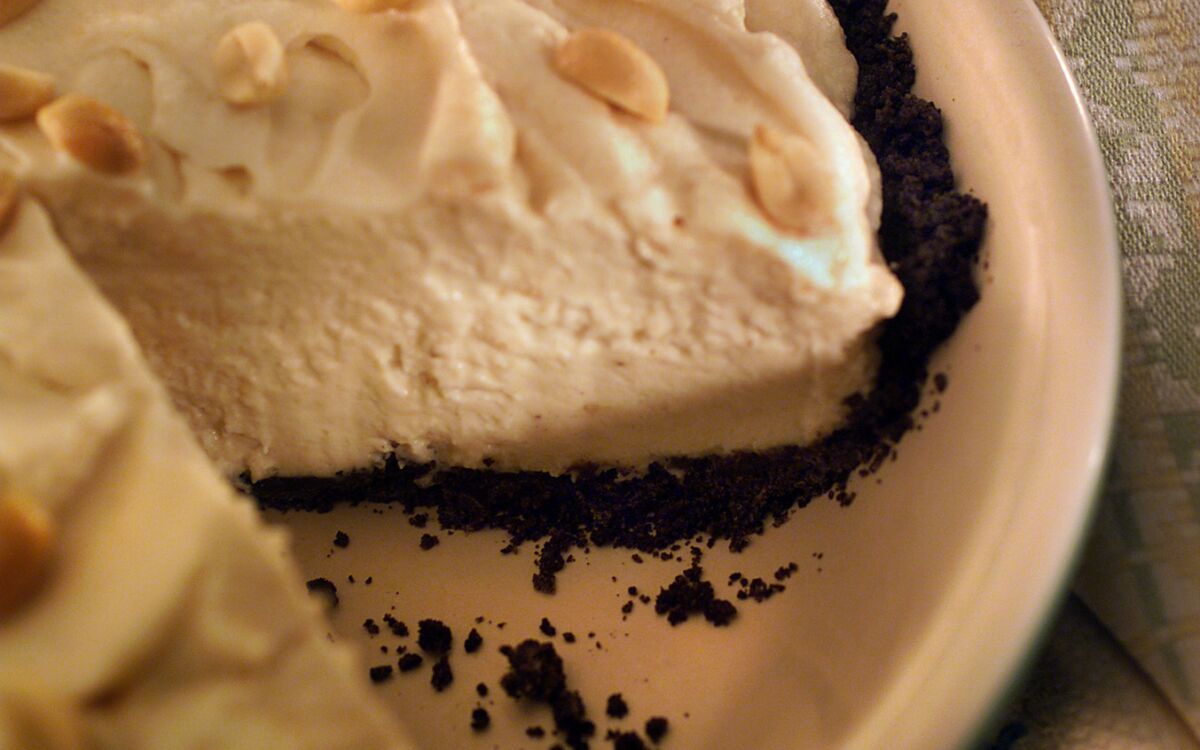 Print Recipe

Print Recipe
DEAR SOS: After my nephew's graduation from UC Santa Barbara, we had dinner at The Brewhouse on Montecito Street. It was a most memorable meal. I hope you can get the recipe for the incredible Peanut Butter Cream Pie. It was light, luscious and subtly flavored, almost mousse-like in texture. It would make a perfect desert for my summertime gatherings.
SHIRLEY WARGON Los Angeles
DEAR SHIRLEY: Chef Saturnina Mora was happy to oblige. Congratulations to the graduate.
Crust
1
Heat the oven to 350 degrees.
2
Combine the cookie crumbs and peanut butter and mix well. Shape the mixture into a 9-inch pie pan. Bake until set, 7 minutes. Cool completely.
Filling
1
Mix together the cream cheese, peanut butter and powdered sugar until there are no lumps.
2
In a separate bowl, whip the cream to form stiff peaks, then fold it into the cream cheese mixture and pour it into the pie crust. Chill the pie 3 to 4 hours before serving.
---
Get our new Cooking newsletter.
Your roundup of inspiring recipes and kitchen tricks.
You may occasionally receive promotional content from the Los Angeles Times.