Persian Rice Cooker Tahdig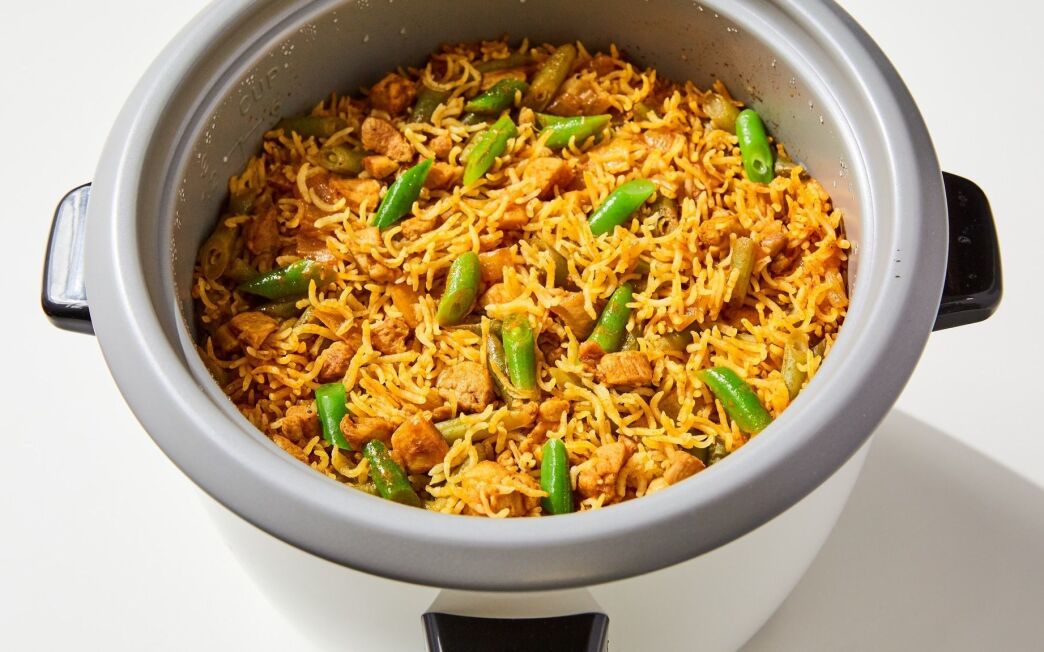 Print Recipe

Print Recipe
Allow me to introduce you to every Iranian home cook's secret weapon: the Persian rice cooker, or what I affectionately refer to as my "cheat pot." Just about every Iranian home cook I know relies on this appliance on a weekly basis. The beauty of this rice cooker is that it takes the guessing, and anxiety, out of turning out the crunchiest, golden tahdig. However, this method is only possible specifically in an Iranian rice cooker. Please don't try this with any other type of rice cooker. Each model will have different settings, but generally it takes about an hour to turn out a crunchy white rice tahdig. Brown rice takes slightly longer. You can also prepare mixed rice dishes or various types of tahdig in this rice cooker. Use the recipe below as a guide; it might take a couple of tries to get acquainted with your rice cooker.
Each rice cooker will have a minimum amount of rice that must be used. The measurements below are for a 5-cup or larger rice cooker and the rice measurements are for a standard measuring cup, not the cup included with the rice cooker (which measures ¾ of a standard cup). Also, be very careful with washing and storing the bowl insert of the rice cooker as it is nonstick and can scratch easily. Always use a soft sponge to wash it, never use a metal serving utensil, and line the bottom of the bowl with paper towels before storing it away. If anything happens to the bowl insert, you can purchase a new insert without having to buy a whole new rice cooker.
1
Place the rice, salt, oil and 4 cups cold water in the bowl of a Persian rice cooker. Give it a gentle stir with a wooden spoon, cover, and turn on the cooker to max/60 minutes.
2
When the cooker timer goes off and the rice is done, unplug the cooker. Wearing oven mitts, place a platter larger than the rice cooker bowl over the bowl insert. Lift the bowl out and quickly and confidently flip the bowl and platter together. Lift off the bowl slowly to reveal the tahdig on top. Serve immediately: The tahdig loses its crunch if it sits too long, so dig in right away.
Note:
Recipe adapted from "Bottom of the Pot: Persian Recipes and Stories"(Flatiron Books)
---
Get our new Cooking newsletter.
You may occasionally receive promotional content from the Los Angeles Times.