Salt and Vinegar Cauliflower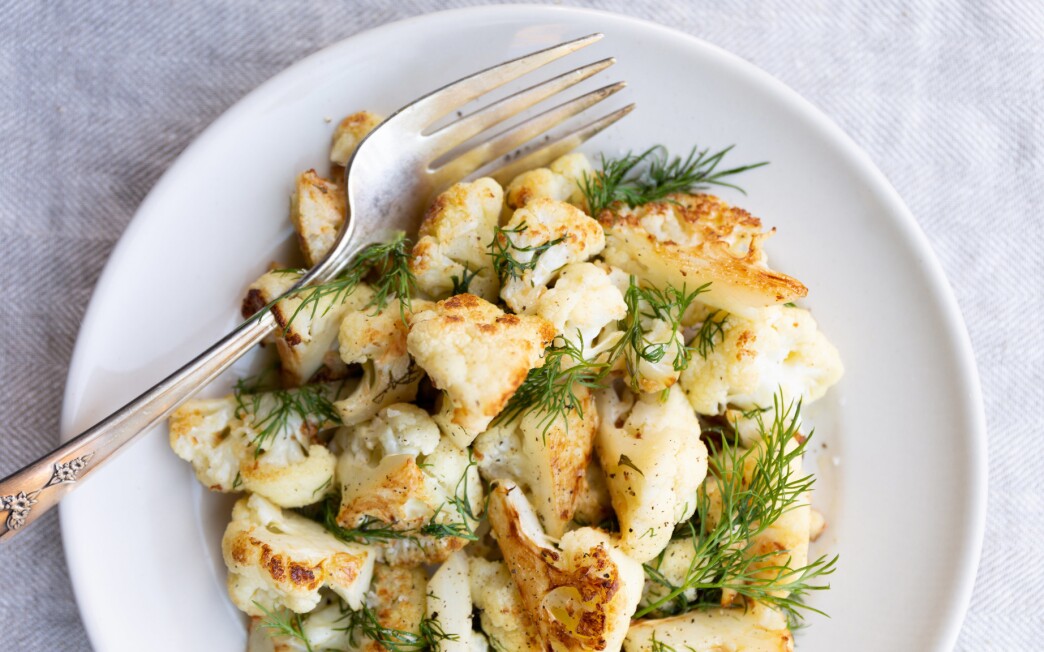 Print Recipe

Print Recipe
You don't need a huge number of ingredients to cook well. Think of the iconic food duos — peanut butter and jelly, grilled cheese and tomato soup, coffee and doughnuts — and how perfect they are together. Adding other flavors would only muck up the complementary beauty.
There's definitely a time and a place for trying out a recipe with a two-page-long ingredient list. Maybe you want to cook a proper bowl of pho or re-create a dish you loved eating in a restaurant. I sure know the feeling. In my work as a food writer, I collaborate with major chefs to create cookbooks. I have written recipes for ling cod brandade, hand-rolled gnocchi with saffron-tomato sauce, and ballotine (twice). I relish the challenge of tackling a weekend project such as shrimp-and-pork dumplings. But after many years in the kitchen, what I've come to love most is cooking simply, with only a handful of ingredients. My favorite recipes are the kind that grow with you, teach you something new, and have emotion and subtlety. Every so often, I am caught breathless at the discovery of a recipe that miraculously checks all the boxes: simple, rewarding, doable on a busy weeknight, elegant, and most importantly, incredibly delicious.
The following recipes are those kinds of gems. Each has bold, interesting flavors and fewer than five ingredients. Salt, pepper, and olive oil don't count because they're pantry staples in most kitchens. I suppose you could argue with my math, but why bother? In the same amount of time, you can grocery shop (now's your chance to breeze through the express lane) and cook something unexpectedly wonderful.
1
Heat the oven to 500 degrees.
2
In a large bowl, toss the cauliflower with the olive oil to coat it well. Season with ½ teaspoon salt and several grinds of pepper, or to taste.
3
Heat a large skillet over high heat for 1 minute. Transfer the cauliflower to the skillet and cook, stirring only once or twice, for about 5 minutes, until golden-brown in a few places. Place the skillet in the oven and roast the cauliflower until brown in a few more places, another 5 minutes or so. Stir the cauliflower around in the skillet, then roast until just tender, 3 to 5 more minutes.
4
Remove from the oven and mix in the dill, vinegar and another pinch of salt. Taste a piece of cauliflower and add more vinegar and salt if needed. Serve hot or warm.
Get our new Cooking newsletter.
You may occasionally receive promotional content from the Los Angeles Times.