CIF Executive Director Roger Blake criticizes letter-of-intent day hoopla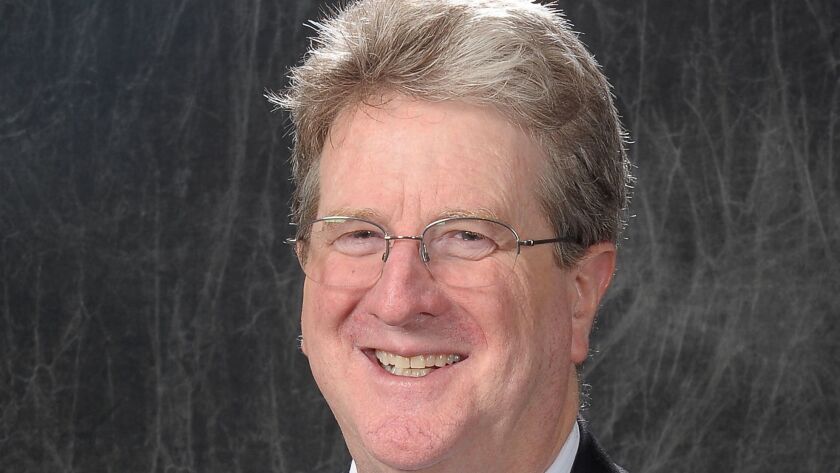 Roger Blake, the executive director of the California Interscholastic Federation, is criticizing schools for going overboard on ceremonies celebrating athletes signing letters of intent in an opinion piece entitled, "The Arms Race of High School Sports."
He said that for a century, education-based sports has been about teaching "life-long, positive character traits and skills through sport and activities participation."
"I fear a handful of [school] administrators have lost sight of that trusted duty, enforcing the spirit of the rule and that high school sports must be more than the final score," he wrote. "I fear they have been blinded by the 3 B's; Banners, Business & Boosters. What lessons are being taught to our students and their school community when administrators are blinded by the 3 B's?"
Blake adds, "On Feb. 6, we witnessed the increasing exploitation of the national letter of intent signing day by high schools. While it's a joyous day and families should rightfully celebrate, why are schools bragging about who had the most signees? Why are our schools holding lavish signing ceremonies during class time, inviting the press, televising it on the Internet and boasting through all means of social media?
"What's the educational purpose of these ceremonies? Is it to celebrate a great achievement or is it to influence future students and parents on what school they should attend or perhaps transfer?"
In a phone interview, Blake said he felt the need to remind everyone about the objective of education-based high school sports.
"Explain to me the educational purpose of a national letter-of-intent signing ceremony?" he said.
Blake said it's mainly about hoping to attract future athletes to the school.
"Most principals and superintendents don't buy into it's a business. 'We have to win championships.' That's throwing in the towel to boosters and losing sight of the purpose of high school sports," he said.
---
Get the latest on L.A.'s teams in the daily Sports Report newsletter.
You may occasionally receive promotional content from the Los Angeles Times.