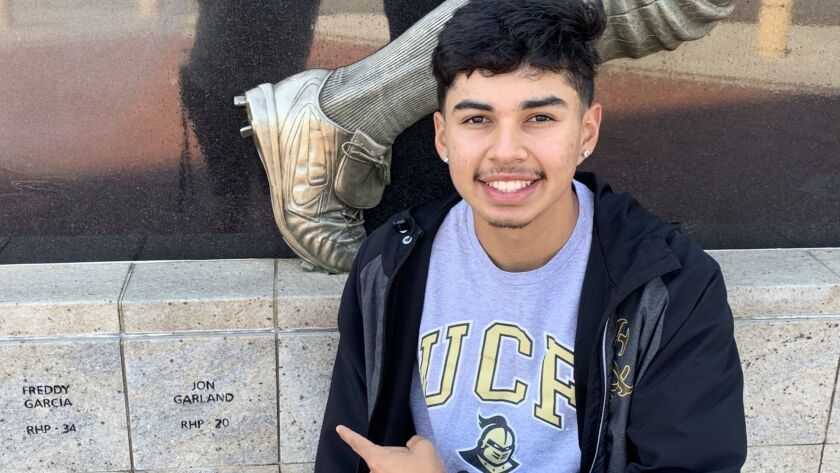 The Los Angeles City Section baseball all-star team is earning lots of respect in Chicago, earning a spot in Thursday's championship game of the GEICO City Series after a 10-0 win over New York on Tuesday.
Pitcher Vincent Esparza from Granada Hills Kennedy threw five shutout innings, striking out three. His fellow Valley Mission League teammate, Daniel Martinez of San Fernando, delivered a three-run double during a six-run sixth inning to break the game open.
The biggest play of the game was made by shortstop Josh Duarte of San Pedro. He caught a line drive with the bases loaded in the fifth to prevent a potential big inning for New York.
Josh Hernandez from Marshall had a two-run double.
Los Angeles will play Chicago in Thursday's 3 p.m. final on ESPNU. Both teams are 2-0 and will meet on Wednesday in a pool-play game that pretty much becomes meaningless except for scouting purposes in preparation for Thursday's final.
Los Angeles is represented by 24 players from the City Section, showing the diversity and strong baseball background found in Southern California.
Sign up for our daily sports newsletter »
City Section baseball All-Stars have been saving Cleveland ace Chris Lozano for Thursday's final, along with Banning's Anthony Joya and San Pedro's Travis Connelly. Chicago better be good to win that one.

— eric sondheimer (@latsondheimer) July 9, 2019
---