Instant replay, 40-second clock coming to high school football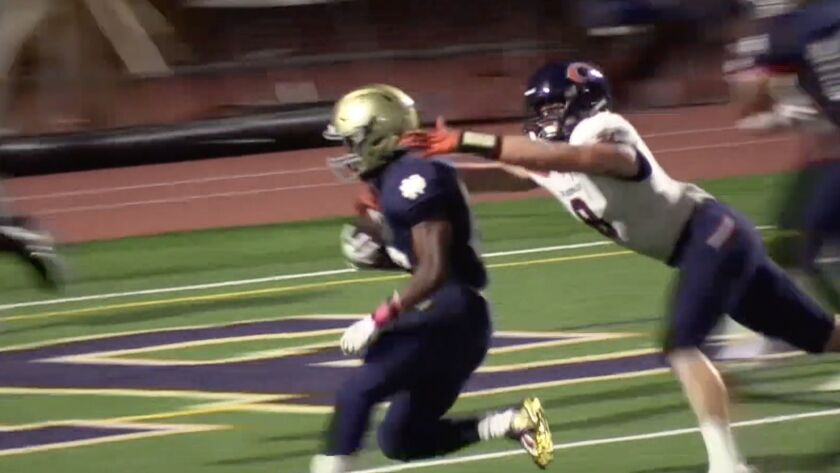 The National Federation of State High School Assns. Board of Directors has approved two major rule changes for high school football, giving states the option of using instant replays in the post season and instituting a 40-second play clock for the 2019 season.
According to the NFHS, the play clock will continue to start at 25 seconds (a) prior to a try following a score, (b) to start a period or overtime series, (c) following administration of an inadvertent whistle, (d) following a charged time-out, (e) following an official's time-out, with a few exceptions, and (f) following the stoppage of the play clock by the referee for any other reason. In all other cases, 40 seconds will be placed on the play clock and start when the ball is declared dead by a game official.
Previously, the ball was marked ready-for-play when, after it had been placed for a down, the referee gave the ready-for-play signal and the 25-second count began. Beginning next season, in addition to the above situations when the 25-second count is used, the ball will also be ready for play when, starting immediately after the ball has been ruled dead by a game official after a down, the ball has been placed on the ground by the game official and the game official has stepped away to position.
State associations will also be allowed to create instant-replay procedures for playoffs only. It would allow game or replay officials to use a replay monitor to review decisions by the on-field game officials.
It remains to be seen whether the CIF will approve that for California. The CIF has had authority to use instant replay for basketball but declined for cost reasons.
Also approved is a rule that tripping a runner is prohibited. And the "horse-collar" foul was expanded to include the name-plate area.
And uniform numbers will be getting easier to see (media members and grandparents are cheering).
Effective with the 2024 season, the entire body of the number (the continuous horizontal bars and vertical strokes) of the number shall be a single solid color that clearly contrasts with the body color of the jersey.
---
Get the latest on L.A.'s teams in the daily Sports Report newsletter.
You may occasionally receive promotional content from the Los Angeles Times.