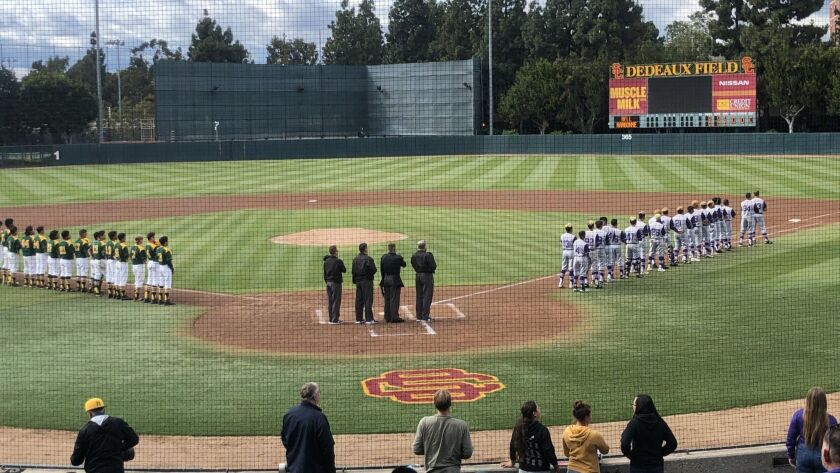 Disappointed that it didn't get chosen for the City Section Open Division baseball playoffs, Narbonne's consolation prize will be to play for the Division I championship on Saturday at 10 a.m. at Dodger Stadium.
The top-seeded Gauchos defeated Bell 6-5 in in Wednesday's semifinals at USC when Julio Camarena scored on a sacrifice fly by Martin Pelayo in the bottom of the eighth inning.
Bell scored three runs in the top of the seventh to tie the game. Anthony Gomez had a two-run single and Uber Arzate added an RBI double, all with two outs.
Narbonne loaded the bases in the bottom of the eighth with none out. Camarena singled, Hasan Standifer doubled and there was an intentional walk.
Narbonne is 15-20 overall and loaded with underclassmen. DJ Orona pitched the eighth to pick up the win and is expected to start on Saturday against Marshall, a 7-6 winner over Banning in eight innings.
Gomez led Bell with three RBIs, including a home run over the right-field fence in the second inning.
Sign up for our daily sports newsletter »
---