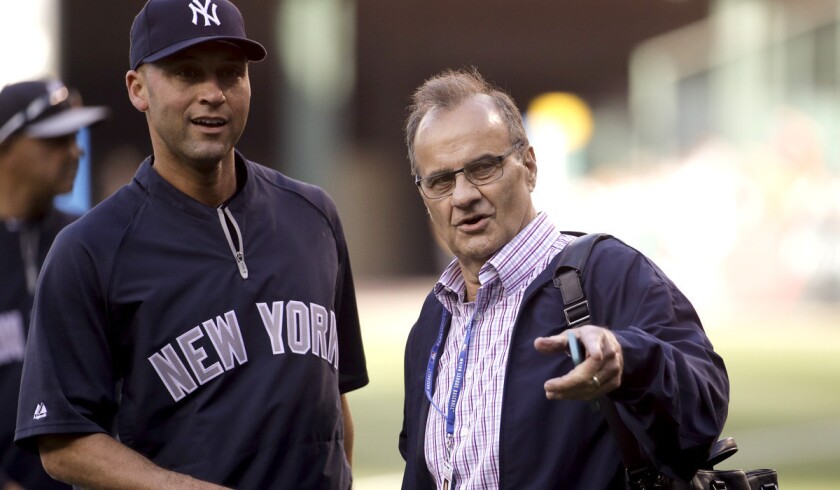 The Yankees will retire former manager Joe Torre's No. 6, leaving Derek Jeter's No. 2 as the last single digit in New York's pinstripes.
Torre, Rich Gossage, Tino Martinez and Paul O'Neill also will be honored with plaques in Monument Park, the team said Thursday.
Torre led the Yankees to World Series titles in 1996 and from 1998-00 and six AL pennants during 12 seasons as manager that ended in 2007. Currently Major League Baseball's executive vice president for baseball operations, he is being inducted into baseball's Hall of Fame this summer.
Rangers make moves
The Texas Rangers promoted two infielders from double-A Frisco in place of the veteran second basemen who have shared that role.
Texas selected the contracts of infielders Luis Sardinas and Rougned Odor from the RoughRiders on Thursday when the Rangers put Donnie Murphy on the 15-day disabled list because of a neck strain and designated Josh Wilson for assignment.
Right-hander Justin Germano's contract was selected from triple-A Round Rock.
Right-hander Scott Baker was designated for assignment, one day after he pitched 5 1-3 innings in relief in his Rangers debut.
---