Maya Pitts and Alexander Petrov win USTA SoCal Junior Sectionals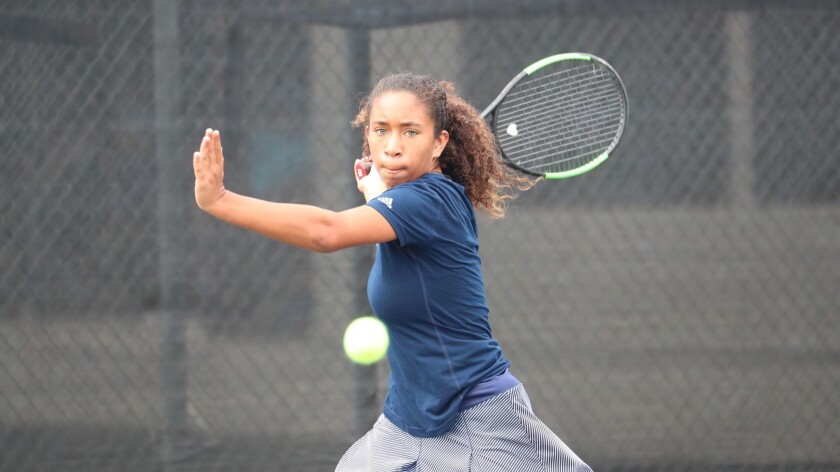 Alexander Petrov and Maya Pitts captured the 18-and-under titles Sunday in the USTA's 117th Southern California Junior Sectional Championships at Los Cab Sports Village in Fountain Valley.
Petrov, 17, from Irvine, defeated Matthew Mu, 6-2, 6-3, to win the boys' title after defeating Jett Cole in a semifinal of the United States Tennis Assn. event.
"This is one of the most prestigious tournaments in California, [and] to win it is great," said Petrov, who, along with Pitts, etched his name into a champions list that included Serena and Venus Williams, Lindsay Davenport, Steve Johnson and Sam Querrey.
Petrov entered the tournament seeded No. 2 but said he knew he would have to be his best because, "there are so many good players here and seeds don't always matter."
In the final, Petrov quickly got ahead in each set, going up 3-0 in the first and 5-1 in the second.
"I actually thought I played OK," said Mu, who recently graduated from the Bishop's School in La Jolla and is committed to Brown. "My opponent was very tough. He hit the ball very well and put me in really tough positions."
Mu won consecutive games in the second set to pull as close as 5-3, but Petrov was able to close him out.
"I played a lot of tough matches and it's hot out there," Petrov said. "I started cramping at the end. It's tough. I tried to finish quick, [but] Matt is a good player and he took advantage of that."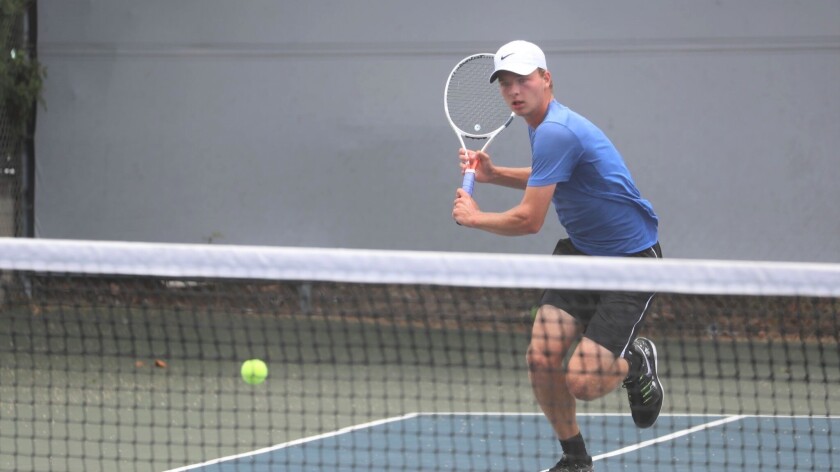 In the girls' championship match, Pitts, who was seeded No. 3, defeated No. 9 Leyden Games, 6-1, 5-7, 6-4. Pitts downed top-seeded Anessa Lee, 7-6, 7-6, in a semifinal.
Coming off a win at the USTA National Open Hard Court Championships, Pitts, 16, of Los Angeles, was able to continue her winning ways. She dominated 16-year-old Games, from Irvine, in the first set. But Games broke Pitts' serve three times to take the second set.
"After the first set I thought, 'If I'm going to go out, I'm going to go out swinging,' " Games said. "So, I guess I just changed my game plan. Instead of playing less aggressive, I played more aggressive.
"In the first set, I was stiff and hitting the ball flat. The second set, I got more spin, and I was able to pull it out."
Pitts took a commanding 4-0 lead in the third set before Games rallied again, holding serve twice and breaking Pitts' serve to narrow her deficit to 4-3.
At that point, Pitts took an injury timeout to address a calf issue.
"I couldn't get down on my serve, so I had to hit it standing on the ground," Pitts said. "I had to play my points more carefully."
Following the break, Pitts held serve to take a 5-3 lead. Games answered by winning the next game, but Pitts sealed her three-set victory when Games hit a forehand into the net.
---
Get the latest on L.A.'s teams in the daily Sports Report newsletter.
You may occasionally receive promotional content from the Los Angeles Times.